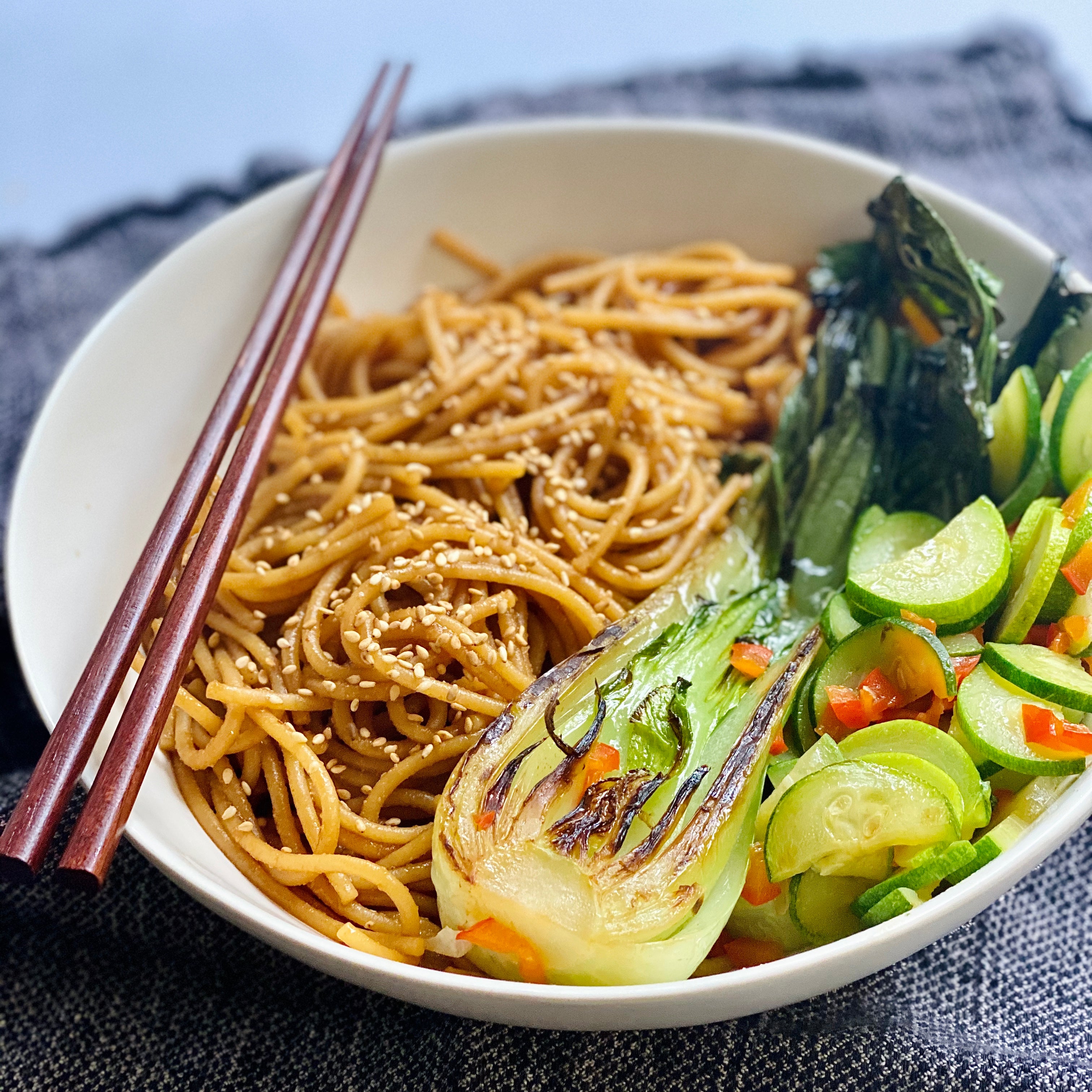 Garlic Noodles
Ingredients:
1/2 lb, spaghetti
1 tbsp, il Fustino Avocado Oil
assorted vegetables (such as bok choy, zucchini, bell peppers or carrots]
1/4 cup, soy sauce
2 1/2 tbsp, light brown sugar
1 tbsp, Bibimap Sauce or Sriracha
5 cloves garlic –

 

minced
1/2 tbsp, il Fustino Sesame Oil
sesame seeds,

 

to garnish
Directions:
Cook pasta according to package instructions.
While pasta is cooking heat up avocado oil in a medium skillet, once heated sauté vegetables until tender.
In a small bowl, mix together the soy sauce, sugar, Bibimap, minced garlic and sesame oil.
Pour 1 1/2 tbsp of sauce over the vegetables while they finish cooking.
Once pasta is done, drain and place back into the pot. Pour remaining sauce over the top of the pasta and toss to coat.
Move pasta to serving plates, top with sesame seeds and serve with sautéed vegetables.
Enjoy!