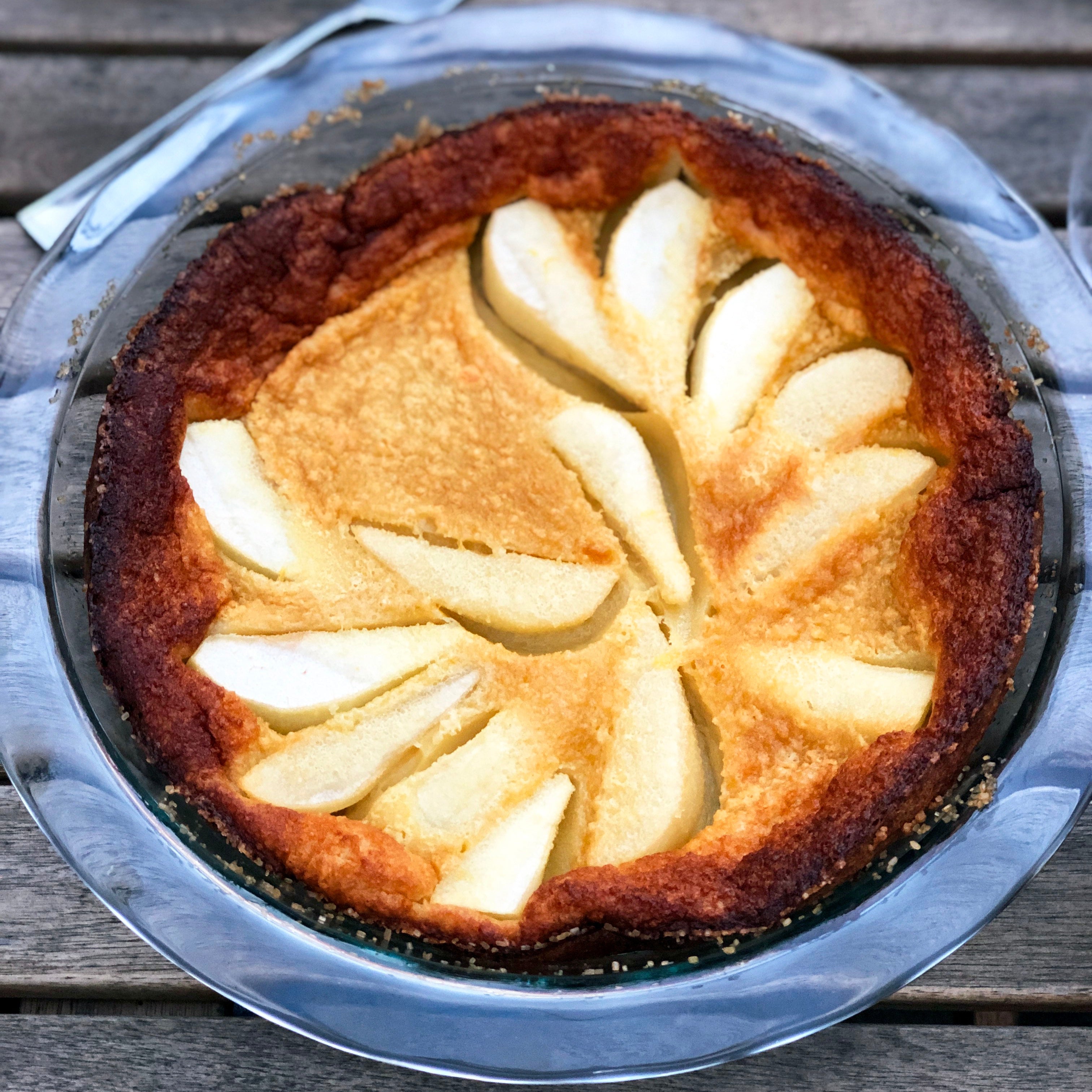 Pear Clafouti
Servings: 8
Recipe courtesy of Ina Garten
Ingredients:
1 tbsp, unsalted butter – at room temperature
1/3 cup plus 1 tbsp, sugar
3, eggs – at room temperature
6 tbsp, all-purpose flour
1 1/2 cups, heavy cream
2 tsp, vanilla extract
1 tsp, grated lemon zest
1/4 tsp, kosher salt
2 tbsp, pear brandy – We used Poire William
2 or 3, Barlett pears – firm but ripe
confectioners' sugar – for dusting
Directions:
Preheat the oven to 375 degrees. Butter a 10 x 3 x 1-1⁄2 inch round baking dish and sprinkle the bottom and sides with 1 tablespoon of the granulated sugar.
Beat the eggs and the 1/3 cup of granulated sugar in the bowl of an electric mixer fitted with the paddle attachment on medium-high speed until light and fluffy, about 3 minutes. On low speed, mix in the flour, cream, vanilla extract, lemon zest, salt, and pear brandy.
Set aside for 10 minutes.
Meanwhile, peel, quarter, core, and slice the pears. Arrange the slices in a single layer, slightly fanned out, in the baking dish. Pour the batter over the pears and bake until the top is golden brown and the custard is firm, 35 to 40 minutes. Serve warm or at room temperature, sprinkled with confectioners' sugar.