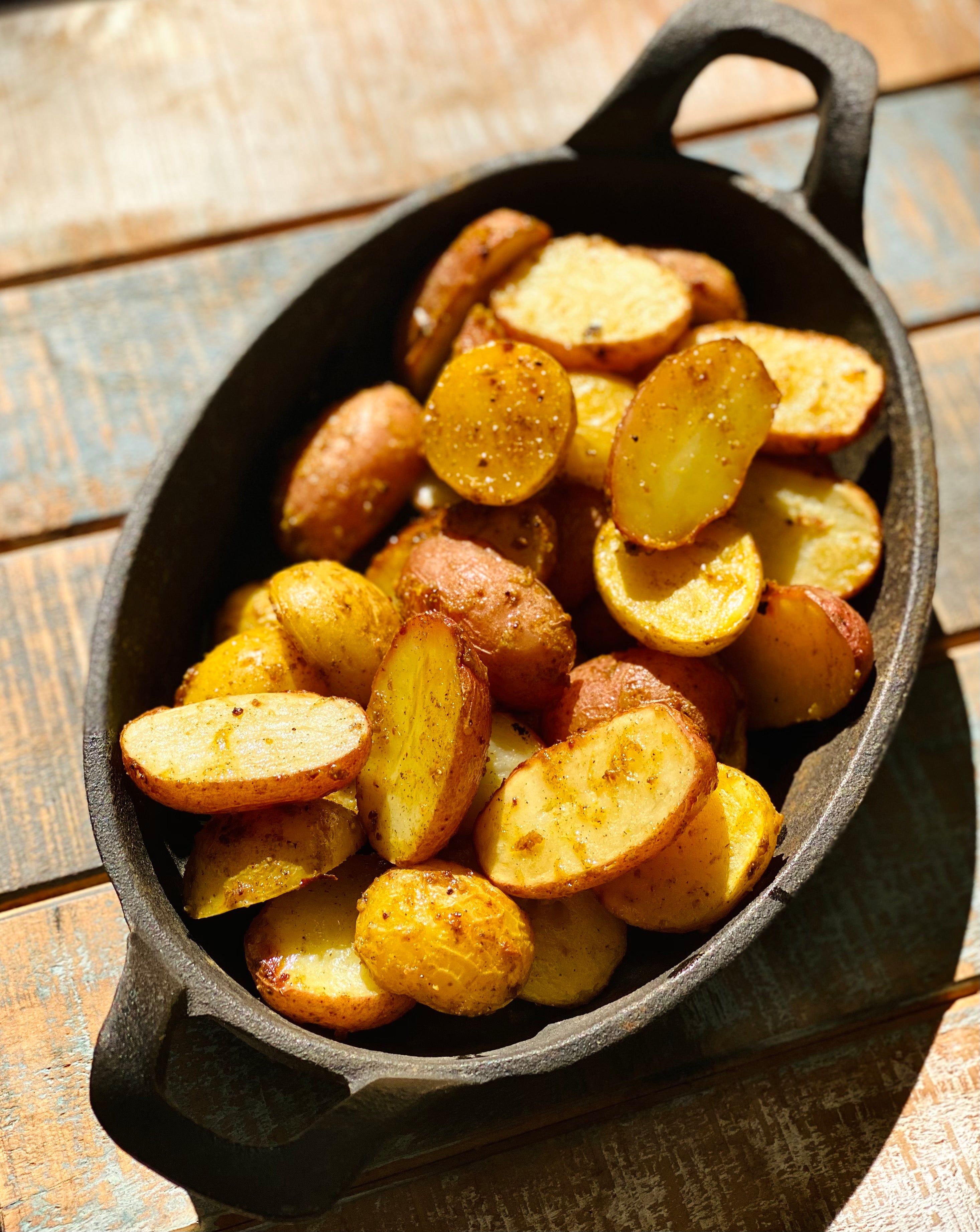 Smoky Roasted Potatoes
Ingredients:
1 lb, fingerling potatoes
3 tbsp, il Fustino Smoked Olive Oil
1 tbsp, Citrus Herb Seasoning
salt and pepper –

 

to taste
1 tbsp, Dijon mustard
Directions: 
Preheat oven to 425 degrees Fahrenheit.
Wash and scrub fingerling potatoes, pat dry and cut potatoes in half lengthwise, set aside.
Whisk the oil, seasonings and mustard together in a mixing bowl. Add potatoes to the bowl and toss to coat.
Spread potatoes out onto a foil-lined baking sheet.
Bake for 25-30 minutes or until edges are golden brown and crisp.
Enjoy!