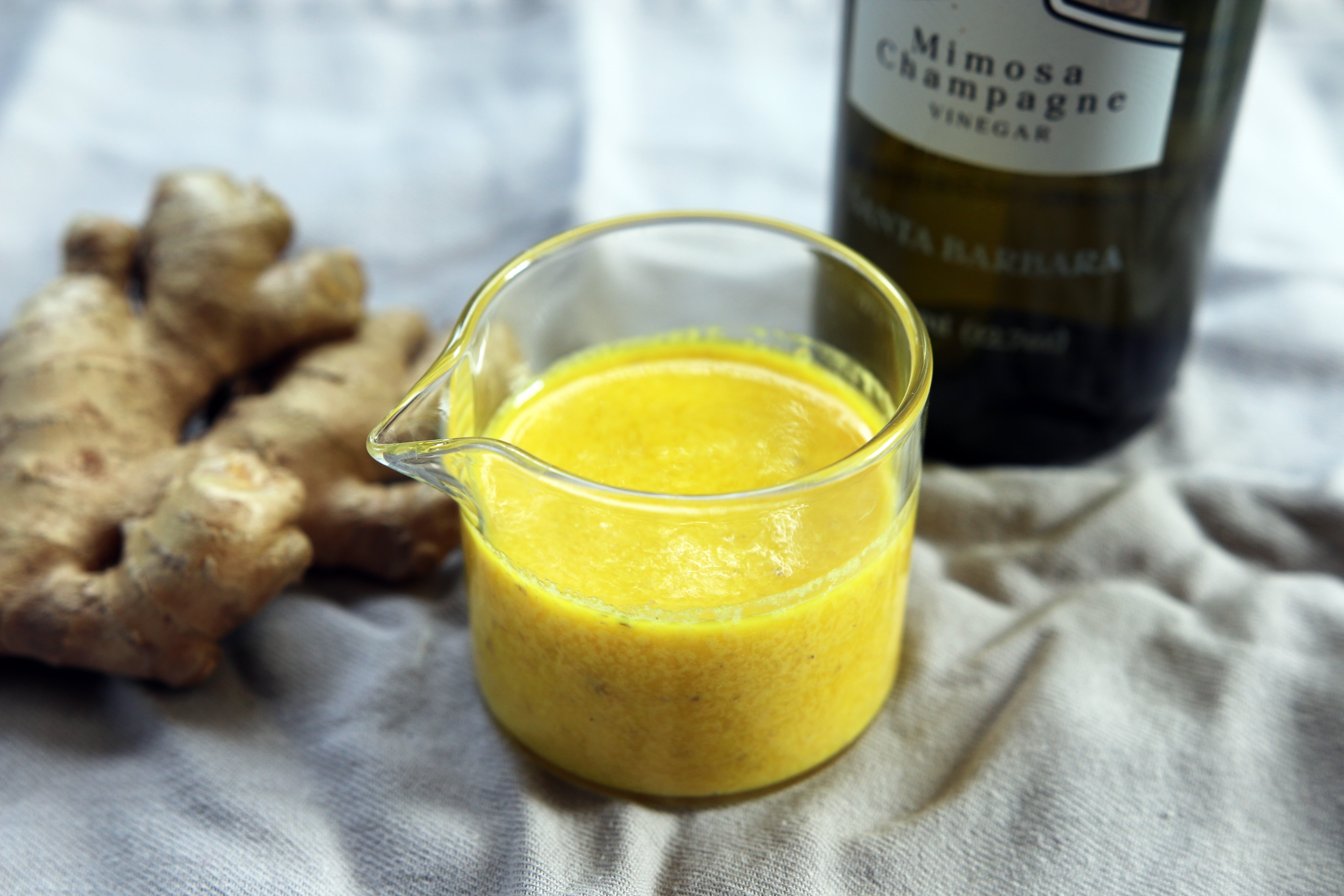 Turmeric & Ginger Dressing
Ingredients:
1/4 cup, il Fustino Blood Orange Olive Oil
2 tbsp, il Fustino Mimosa Champagne Vinegar
1 tsp, honey
1 inch knob of ginger
1/2 inch piece of turmeric
salt & pepper - to taste
Directions:
Prepare the ginger and turmeric by peeling the outer skin.
Add the prepared ginger and turmeric to a blender along with all of the other ingredients.
Season with salt and pepper, to taste.
Serve over a bed of fresh spring mix.
Enjoy!