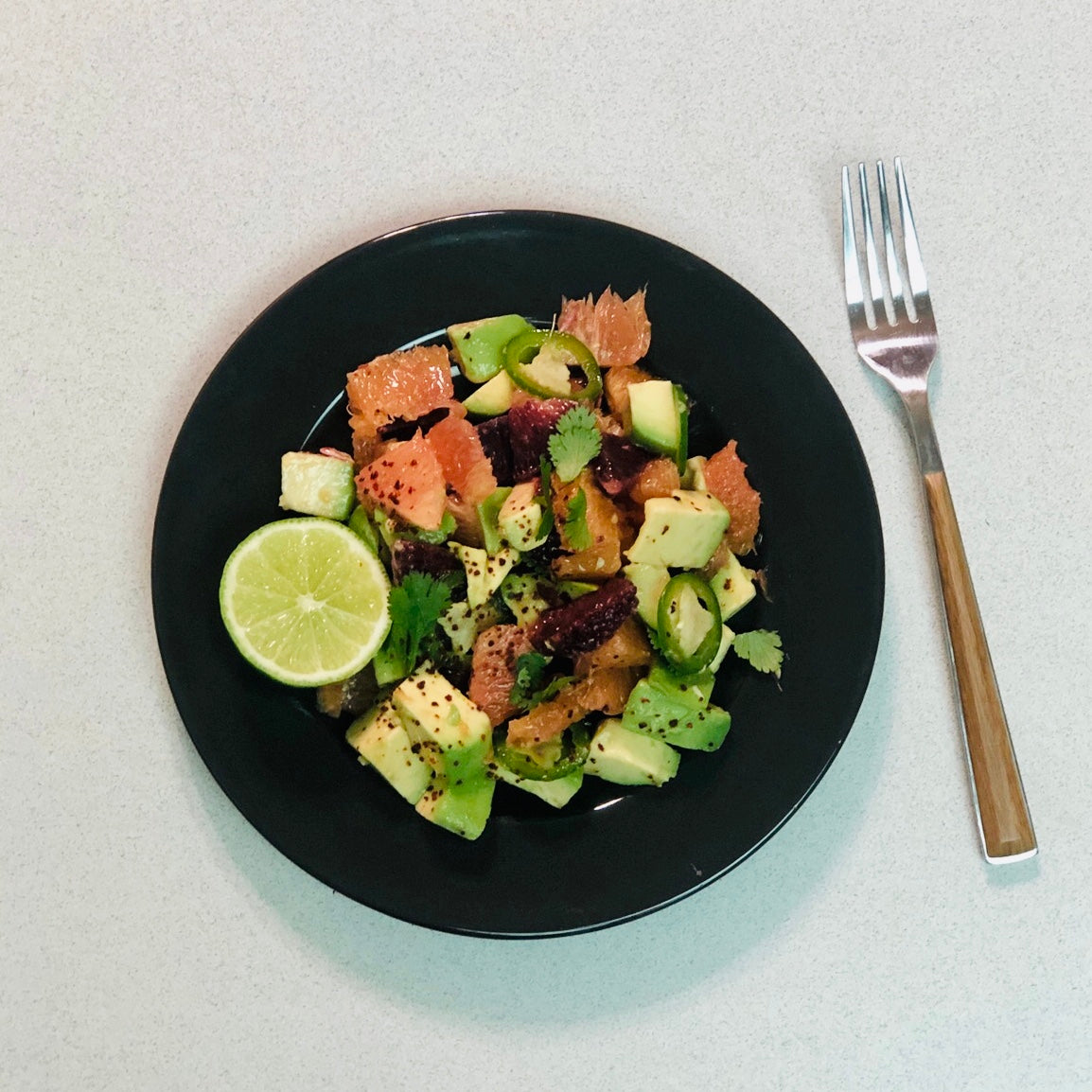 Avocado and Citrus Salad
Servings: 4
Ingredients:
2 medium, blood oranges
2, oranges
2, ripe avocados
1 bunch, cilantro- chopped
1, jalapeño – thinly sliced
juice of 1 lime
2 tbsp, il Fustino Picual Olive Oil
salt and pepper- to taste
il Fustino Aleppo Chili- to taste
Directions:
Peel and cut blood oranges, oranges, and avocados into bitesized pieces. Place into a large mixing bowl and toss with chopped cilantro and jalapeño.
Add the lime juice and olive oil to the mixing bowl. Season with salt and pepper to taste and mix gently.
Before serving sprinkle the Aleppo Chili over the top and enjoy!