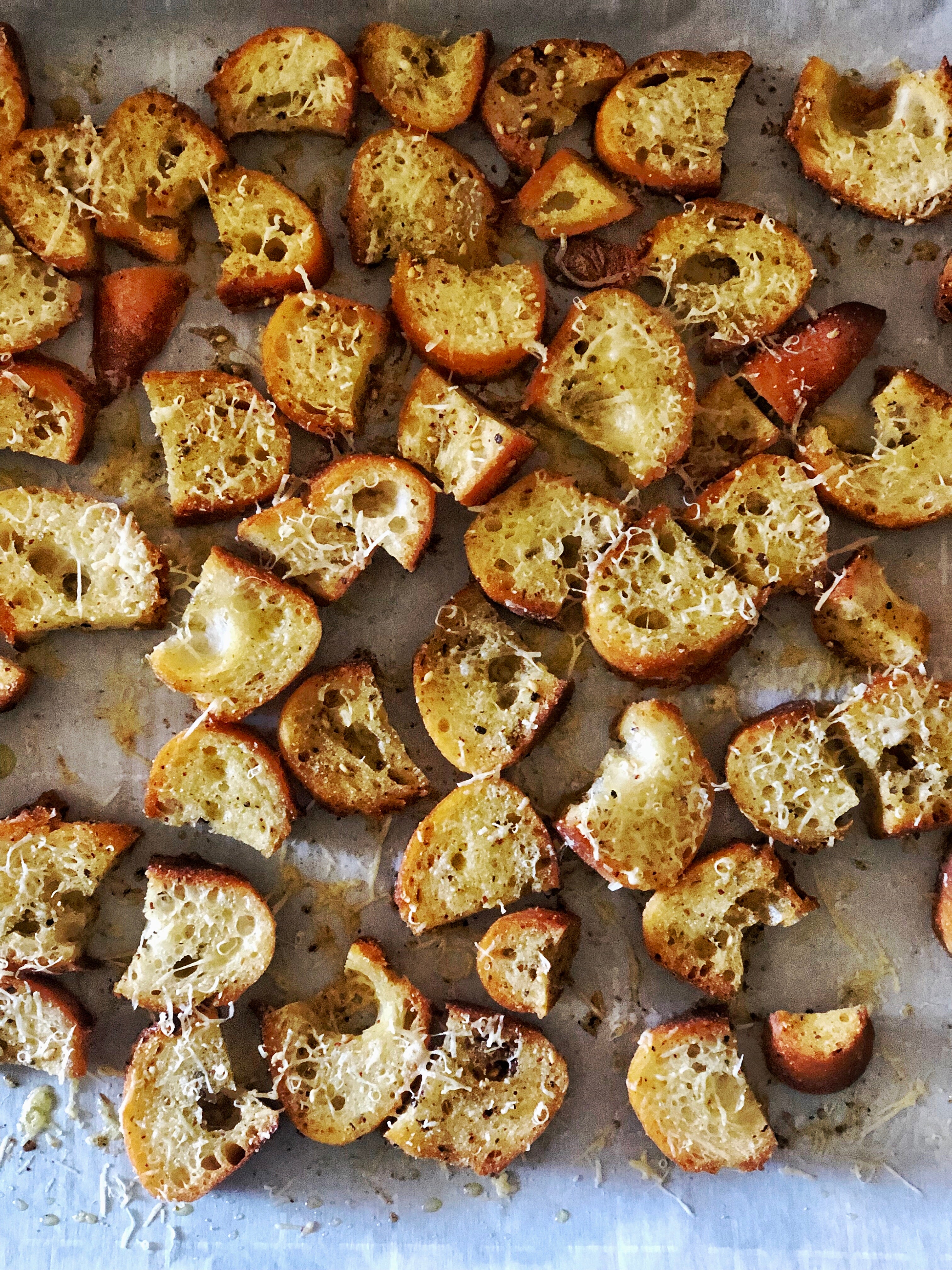 Herb-Crusted Croutons
Servings: 8
Ingredients:
1 baguette (1-2 day old preferred)
1/2 cup, il Fustino Garlic Olive Oil
1/2 tbsp, dried basil
1/2 tbsp, dried oregano
salt and pepper, to taste
1/4 cup, parmesan cheese- freshly grated
Directions:
Preheat oven to 350 degrees Fahrenheit.
Heat the olive oil and basil, oregano, salt and pepper in a small pot over low heat until warmed through.
While the olive oil is warming, chop the baguette into 3/4 inch chunks.
Add the chopped bread into a mixing bowl and pour the olive oil over the top.
Toss to coat the bread.
Spread the bread over a parchment paper lined baking sheet and bake for 9 minutes.
Remove from the oven and sprinkle the parmesan cheese over the croutons and bake for another 8 minutes or until golden brown.
Enjoy!