Article: Balsamic Roasted Cherry Crostini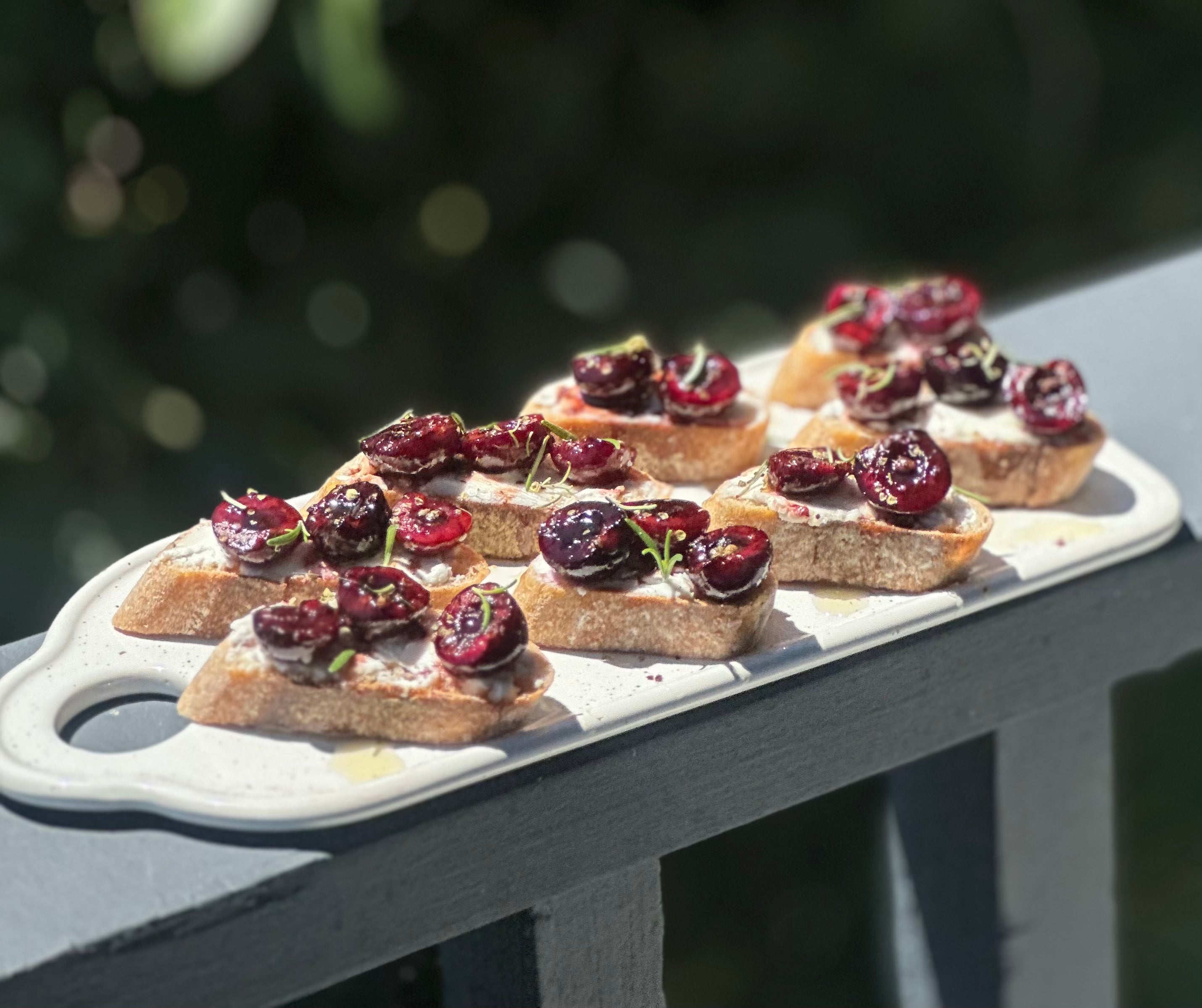 Balsamic Roasted Cherry Crostini
Ingredients:
1 pound, cherries - halved and pitted
1 8 ounce log, goat cheese
1, baguette
1/4 cup, il Fustino California Balsamic Vinegar
3 tbsp, il Fustino California Harvest EVOO
3 tbsp, maple syrup
1 tsp, thyme
pinch of salt
Directions:
Preheat oven to 400 degrees Fahrenheit.
Take goat cheese out of the refrigerator and set aside to get to room temperature.
Toss prepared cherries in balsamic, EVOO, maple syrup, thyme and salt. Place on a parchment paper-lined baking sheet. Bake for 7 minutes. 
On a separate baking sheet, place baguette slices, drizzle with EVOO and bake for about 10 minutes or until golden brown.
Remove crostini from oven and spread softened goat cheese over the top of each one. Top with balsamic roasted cherries and some of their juices.
Serve immediately, enjoy!