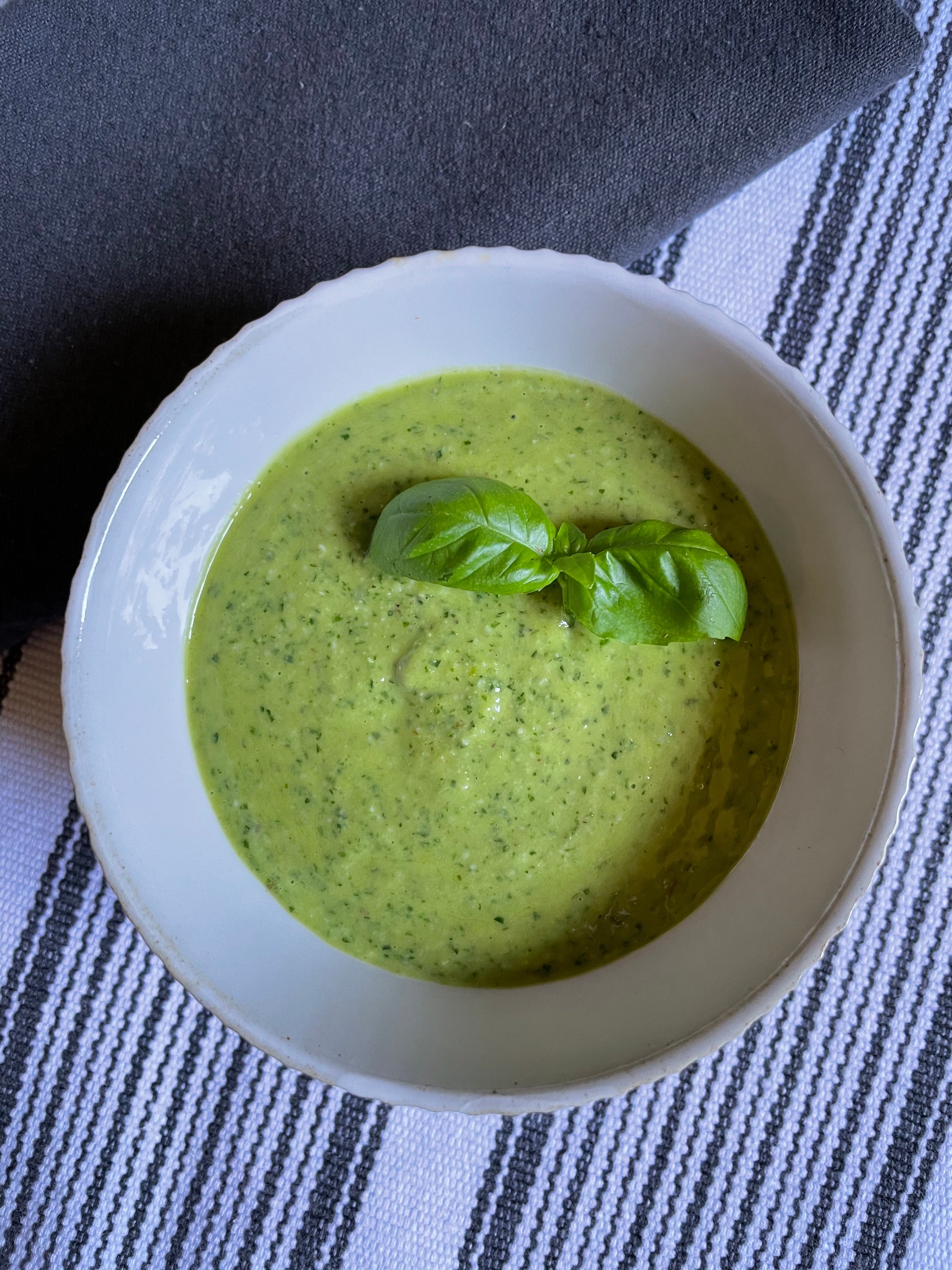 Basil & Mint Vinaigrette
Servings: 6
Ingredients:
1/4 cup, fresh mint
1 clove, garlic
1/2 tbsp, honey – We used San Marcos Farms Wildflower Honey
1 tbsp, Dijon mustard
2 tbsp, il Fustino Rose Vinegar
1/2 cup, il Fustino Basil Olive Oil
salt and pepper
Directions:
Place all ingredients in a food processor and pulse until smooth.
Taste and season to your liking.
Can be stored in the refrigerator for up to 5 days.