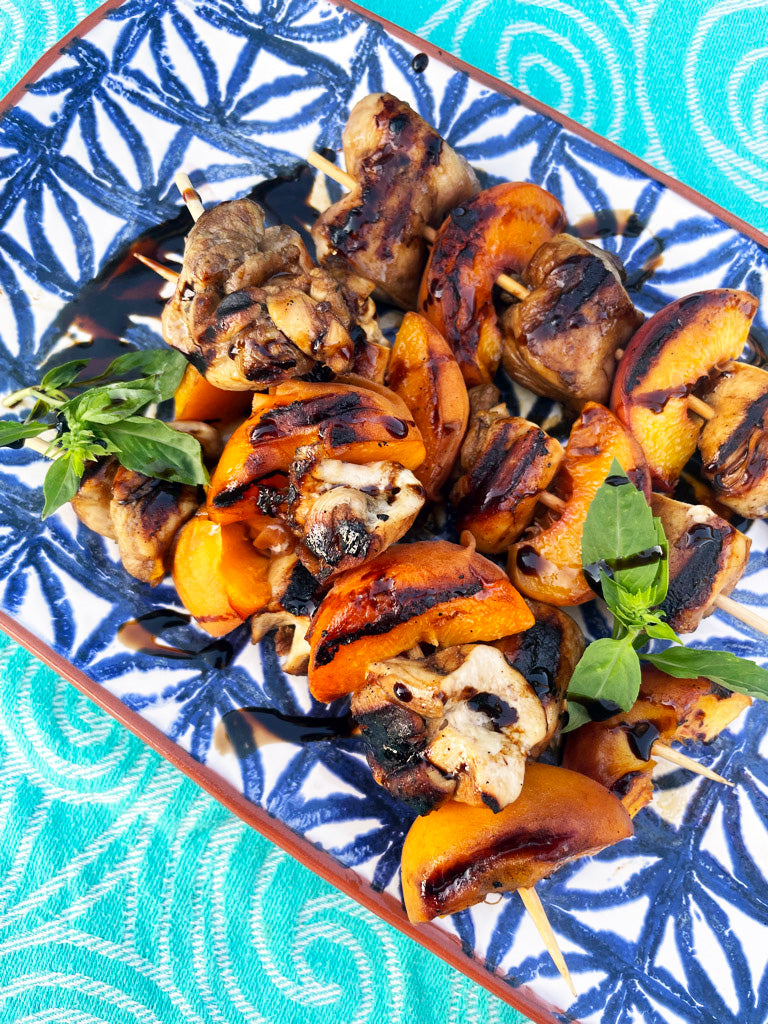 Blackberry Balsamic Peach & Chicken Kabobs
Ingredients:
4 small chicken breasts
4, ripe peaches
Marinade:
1/4 cup, il Fustino Blackberry Balsamic
2 tbsp, il Fustino Basil Olive Oil
1/2 tsp, kosher salt
1 inch knob of ginger
il Fustino Aged Balsamic –

 

for drizziling
Directions:
Prepare the chicken by cutting it into large chunks.
Toss the chicken into a Ziploc bag with all marinade ingredients – remove the excess air and seal. Let sit for 30 minutes.
Slice peaches into large chunks – try to make these the same size as the chicken pieces.
Skewer your peaches and marinated chicken – alternating pieces of chicken with peaches.
Preheat grill. Grill for 5-7 minutes, flip and grill the other side until cooked through – another 5-7 minutes.
Once cooked remove from grill and drizzle with Aged Balsamic.