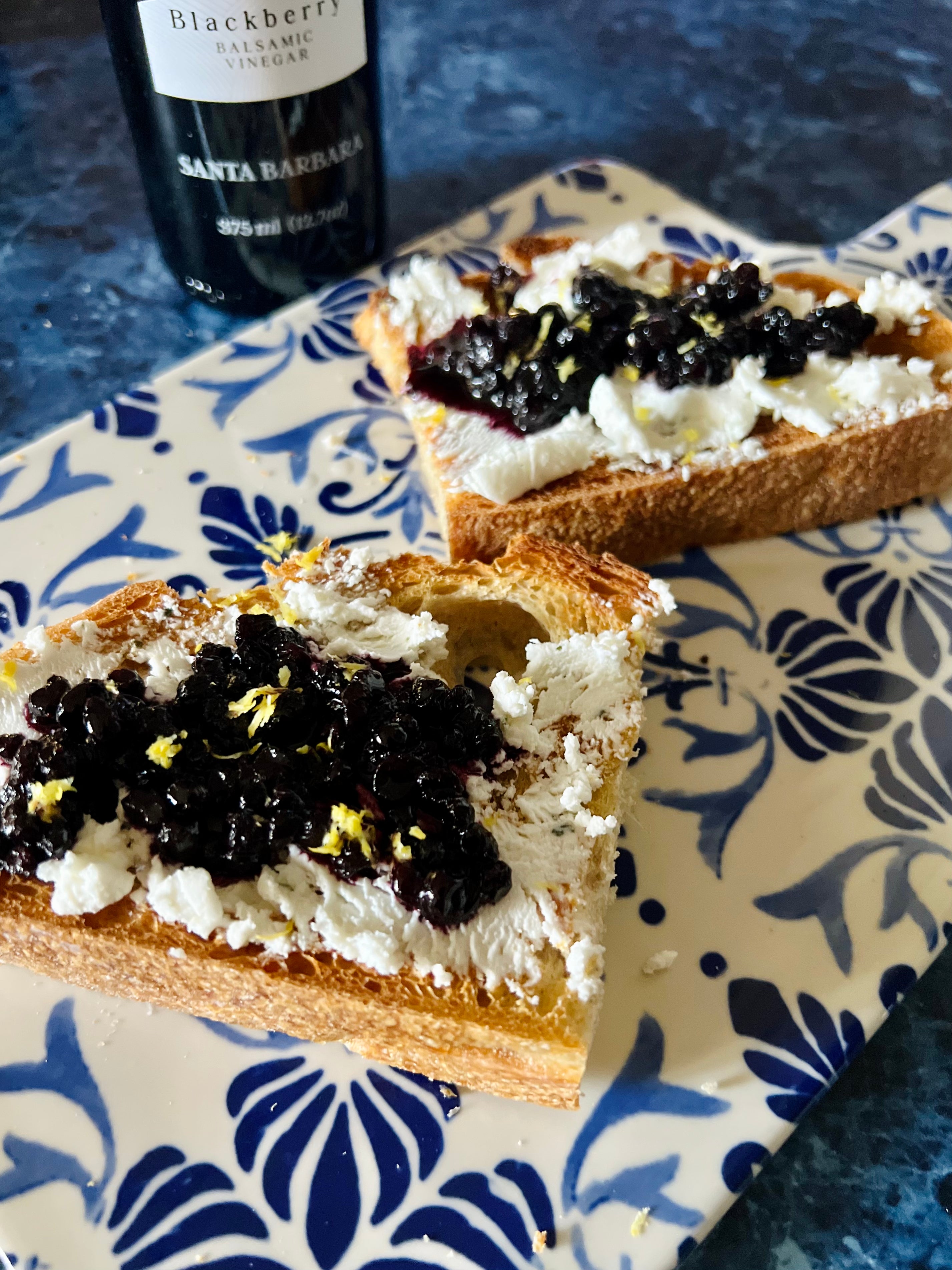 Blueberry & Goat Cheese Toast
Ingredients:
1 pint, blueberries
1/4 cup, water
3 tbsp, honey
1 1/2 tbsp, il Fustino Blackberry Balsamic Vinegar
4 ounces, goat cheese log
Sourdough bread
lemon zest
Directions: 
To a small saucepan, add the blueberries, water, honey and balsamic.
Heat over medium-high heat, stirring regularly. The blueberries should begin to pop and the mixture will come to a boil, then reduce heat to low and let reduce for 5 minutes. Set aside.
Toast 2 slices of sourdough bread.
Spread about two ounces of goat cheese over each slice of toast. Top with blueberry mixture and a pinch of lemon zest.
Enjoy!