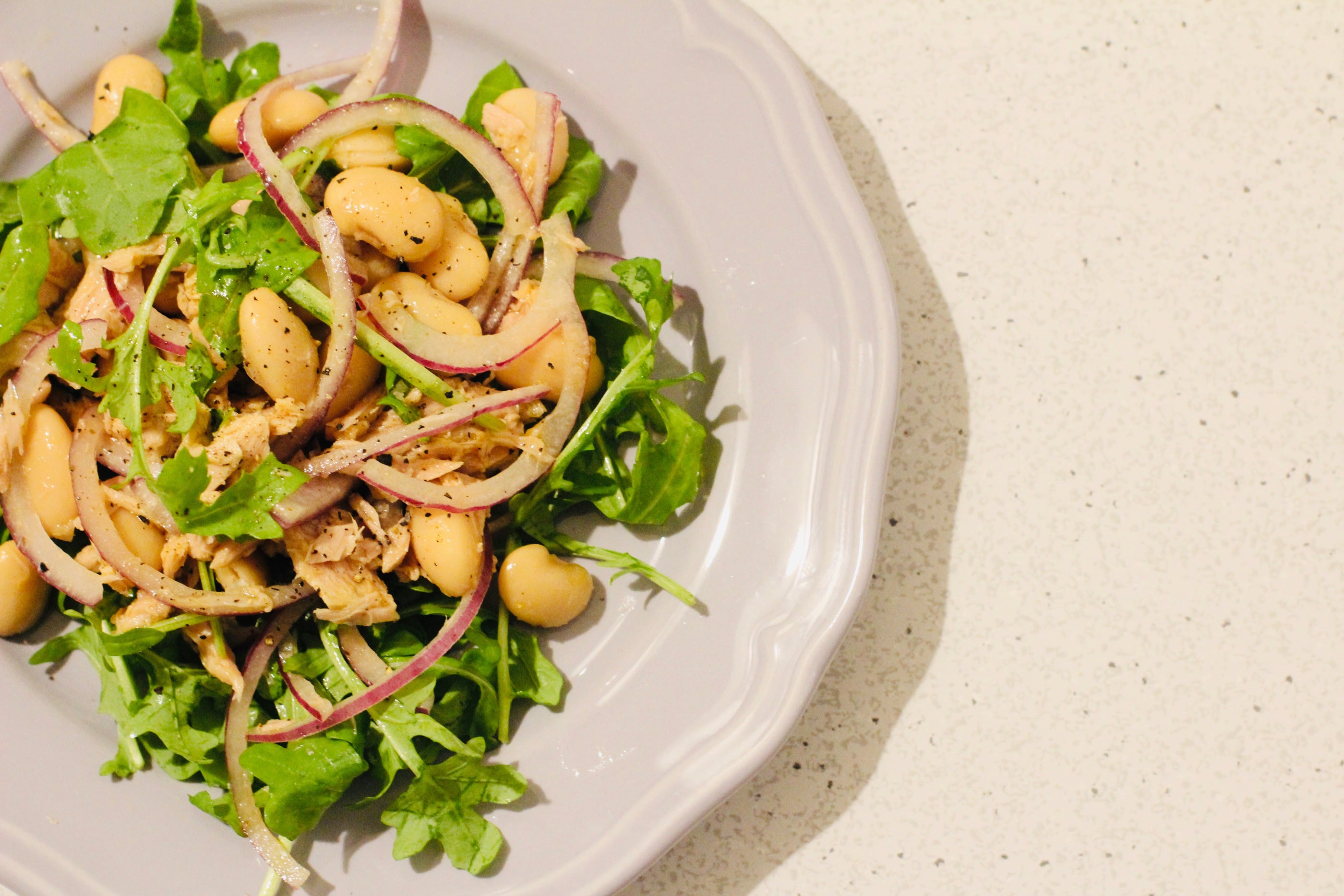 Butter Bean Salad with Tuna & Pickled Onions
Ingredients:
1 small, red onion, about 1/2 cup – very finely sliced
il Fustino Pomegranate Vinegar
1 jar, high-quality tuna (such as Tonnino) – drained and flaked
1 can, butter beans – drained and rinsed
3 tablespoons, il Fustino Garlic Olive Oil
1/2 fresh lemon juice
dash, hot sauce – we prefer Frank's Red Hot
salt and pepper – to taste
baby arugula
Directions:
Do ahead: Thinly slice the red onion and place into a small mason jar, cover with Pomegranate Vinegar and place in the refrigerator over night.
Gently stir butter beans, pickled red onion and flaked tuna in large bowl
Drizzle the garlic olive oil over the salad and squeeze the lemon juice
Complete with a dash of hot sauce and a bit of salt and pepper to taste
Mix gently to combine and serve on a bed of baby arugula.
Enjoy!