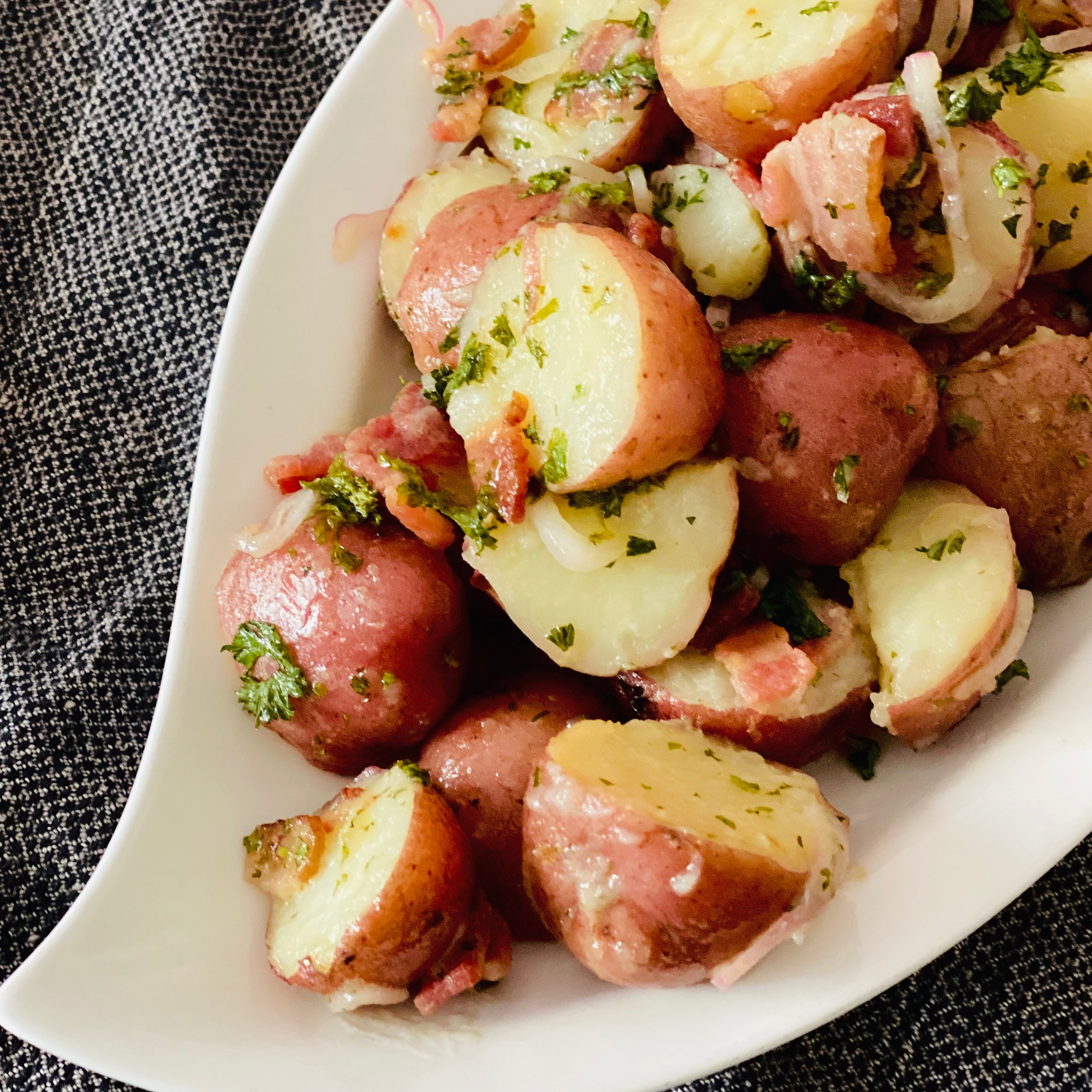 German Potato Salad
Ingredients:
2 lbs, mini red potatoes
salt
10 ounces, bacon –

 

cubed
1/4 cup, il Fustino Santa Barbara Estate Blend EVOO
1 tbsp, Dijon mustard
salt and pepper
1/3 cup, chopped parsley
Directions:
Scrub potatoes and rinse.
Place cleaned potatoes in a large pot and cover with cold water.
Add a large pinch of salt to the water and bring to a boil. Once boiling, reduce heat to a simmer and cook for 18-20 minutes or until the potatoes are fork tender.
Once cooked through, drain potatoes and return to the still warm pot, with the heat turned off. This helps the potatoes dry out a little more.
Chop bacon into cubes and saute in a small pan until crisp. Move to a paper towel lined plate and set aside.
In a medium sized bowl (big enough to fit the potatoes), whisk together the olive oil, balsamic vinegar, mustard and parsley. Season with salt and pepper, to taste.
Add the potatoes and bacon to the bowl with the dressing and toss to coat.
Serve warm. Enjoy!