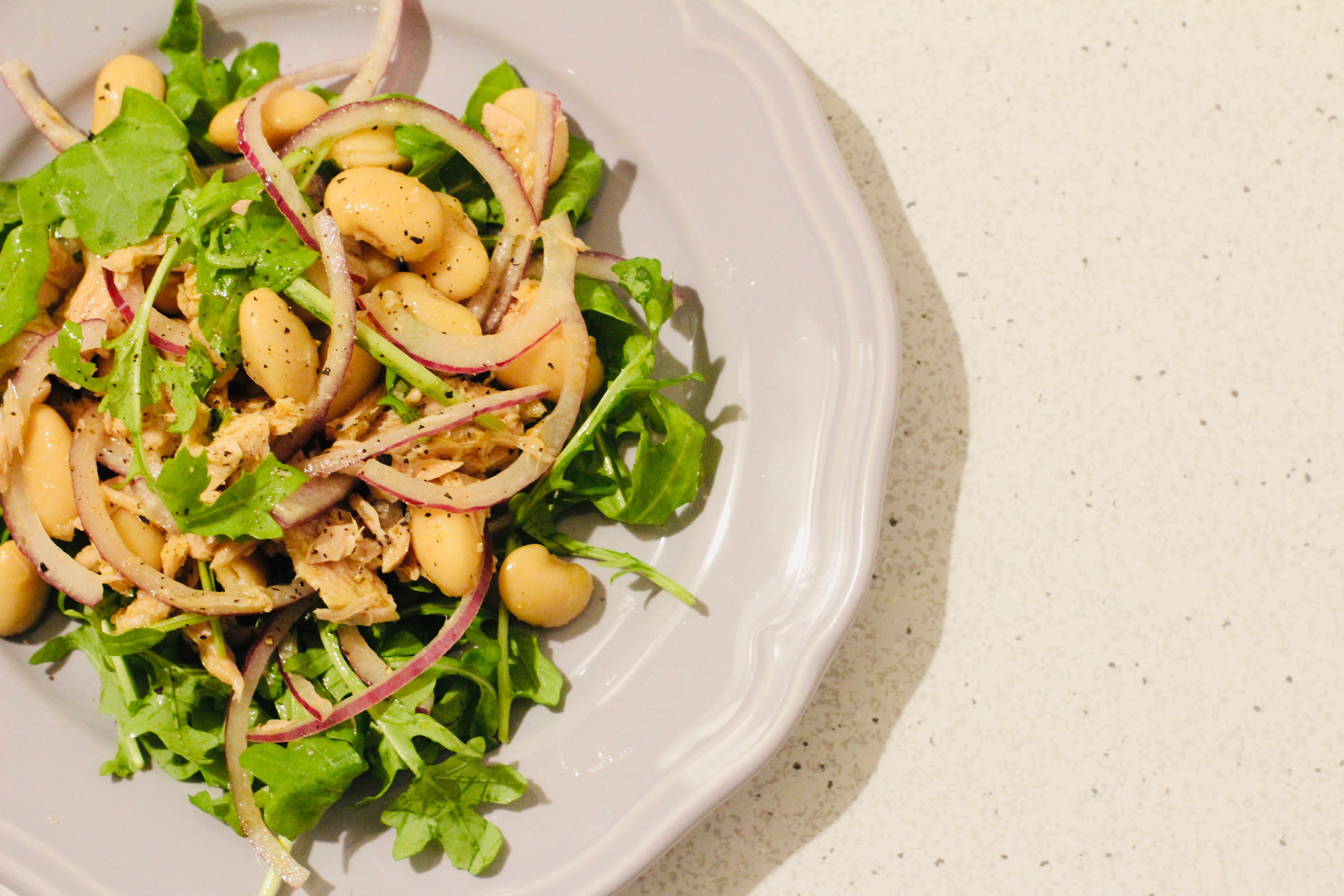 Butter Bean & Tuna Salad
Ingredients:
1 small, red onion, about 1/2 cup – very finely sliced
1 jar, high-quality tuna (such as Tonnino) – drained and flaked
1 can, butter beans – drained and rinsed
3 tablespoons, il Fustino Arbequina Extra Virgin Olive Oil
1/2 fresh lemon juice
dash, hot sauce – we prefer Frank's Red Hot
salt and pepper – to taste
baby arugula
Directions:
Gently stir butter beans, red onion and flaked tuna in large bowl.
Drizzle the olive oil over the salad and squeeze the lemon juice.
Complete with a dash of hot sauce and a bit of salt and pepper to taste.
Mix gently to combine and serve on a bed of baby arugula.