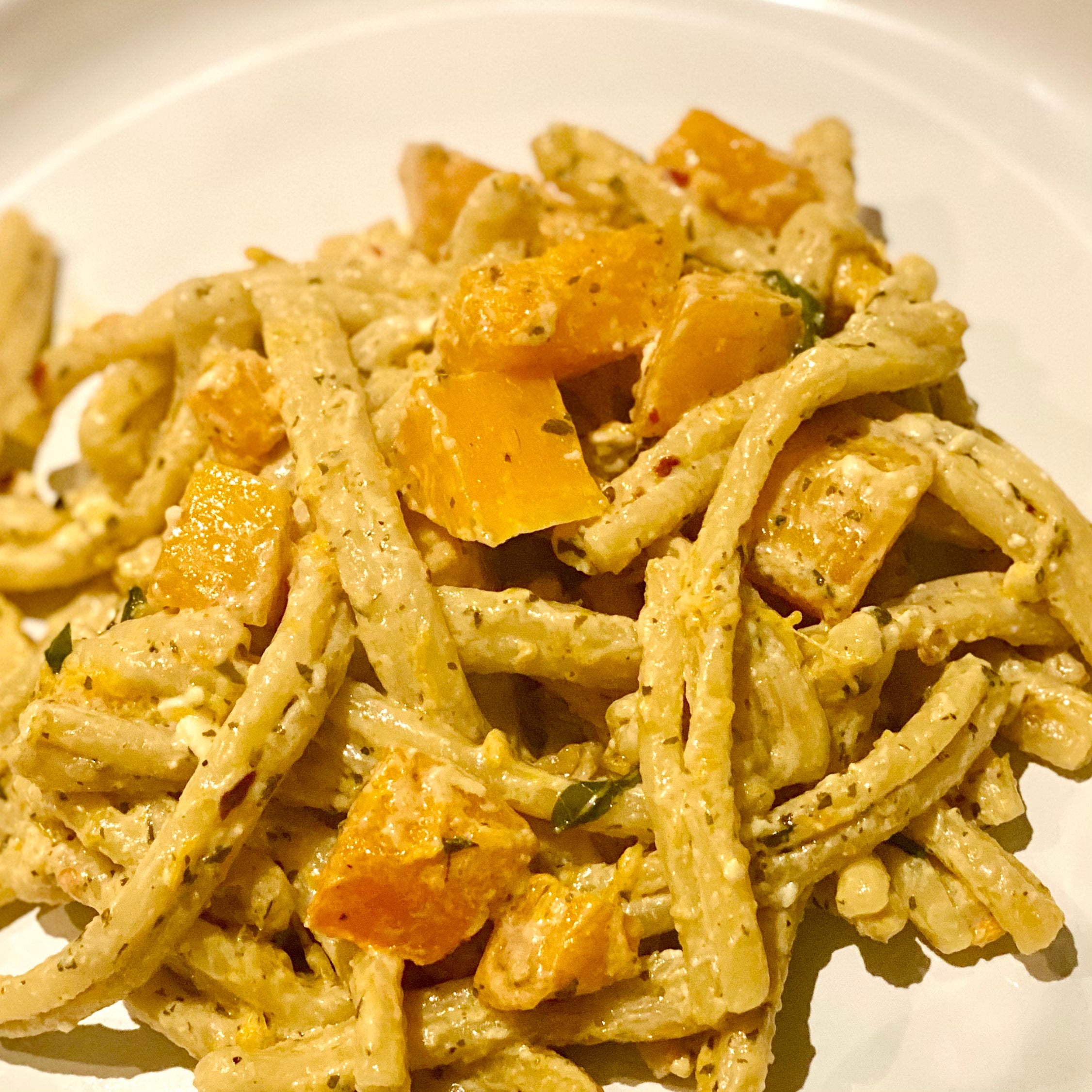 Butternut Squash & Baked Feta Pasta with Date Balsamic
Ingredients:
4 cups, cubed butternut squash
1/2 cup, il Fustino Mission EVOO
2 tablespoons, Spicy Italian Seasoning
8 ounce, block of feta
1 bunch, sage
3 tablespoons, il Fustino Date Balsamic
salt and pepper
1 pound, pasta –

 

we used Fricelli
Directions:
Preheat oven to 400 degrees Fahrenheit.
In a 9X13 baking dish, toss the cubed butternut squash, EVOO and spicy Italian seasoning, spread out into a single layer. Make a space in the center of the dish and set the feta block there.
Sprinkle with salt and pepper. Place in the preheated oven for 35-40 minutes.
While butternut squash is roasting, bring a pot of salted water to a boil and cook pasta per package instructions. Drain and reserve 2 cups of pasta water.
Remove butternut squash and feta from the oven and drizzle the date balsamic over the top. Chop sage into thin slices and sprinkle over the butternut squash. Now stir with a large spoon, mixing the feta with the butternut squash until smooth. Add reserved pasta water until you have a smooth consistency. Pour drained pasta into the baking dish and toss to coat.
Serve and enjoy!