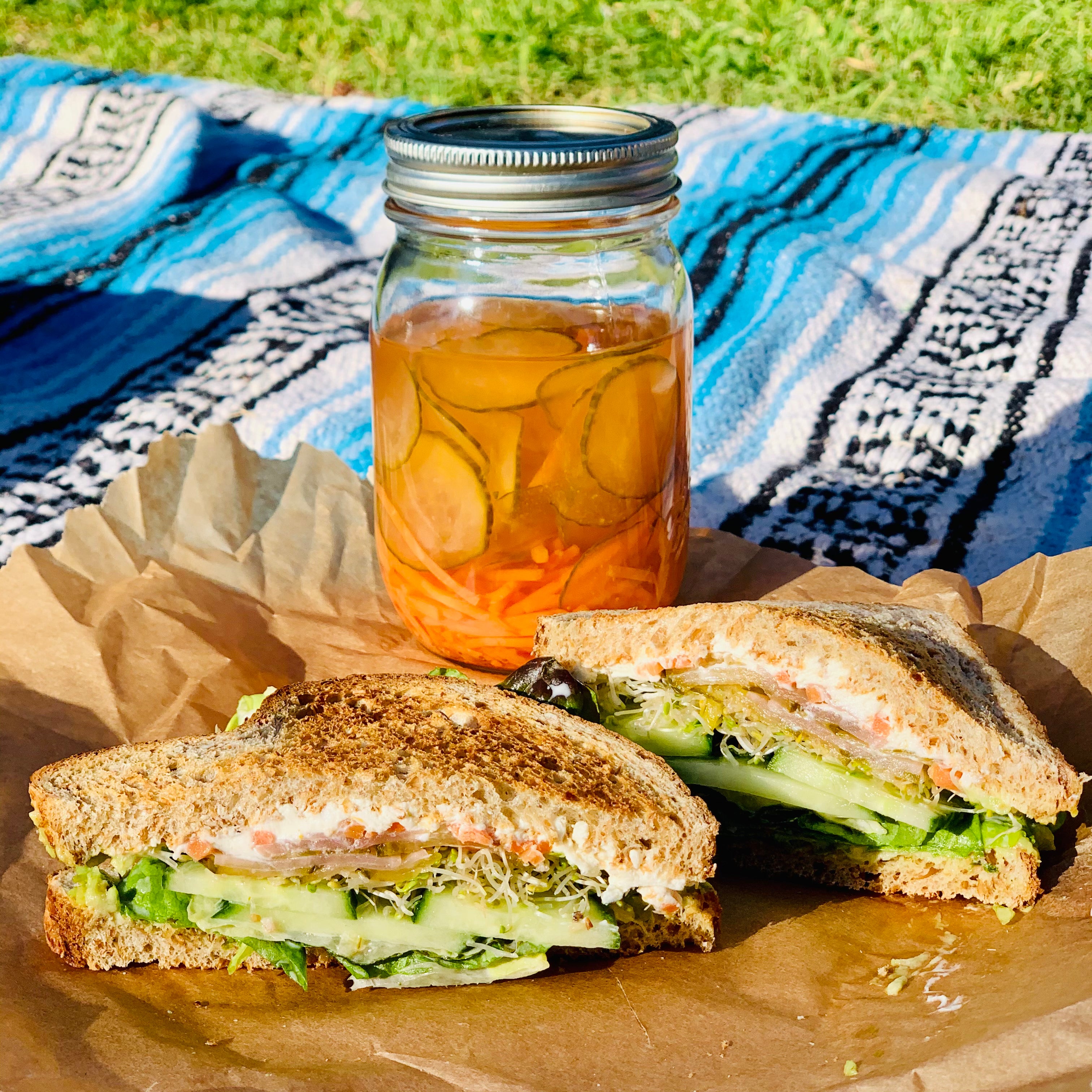 California Veggie Sandwich with Yachts of Love
Ingredients:
For the pickles:
2 cups, apple cider vinegar
1/2 cup, brown sugar
1/4 cup, kosher salt
4 cups, sliced vegetables (we used carrots, cucumbers and a red onion)
For the spread:
1/4 cup, whole milk Greek Yogurt
3 tbsp, il Fustino Yachts of Love
zest of one lemon
salt and pepper
For the sandwich:
2, ripe avocados
6 ounces, goat cheese
6 cups, spring mix
8, whole grain toast
1, small cucumber
2 cups, sprouts
Directions:
Make the pickles: In a small pot bring the vinegar, salt and sugar to a boil. Pack the sliced vegetables down into clean jars, pour brine to the top of the jar. Cover and chill until cool. These will keep for 2 weeks in the refrigerator.
Whisk together all of the dressing ingredients. Set aside.
Assemble the sandwiches: Toss the lettuce with the dressing mixture. Spread avocado over 4 slices of toast. Arrange lettuce over the avocado. Top with cucumbers, sprouts and drained pickles. Spread goat cheese over the other 4 slices of toast and close the sandwiches.
Enjoy!