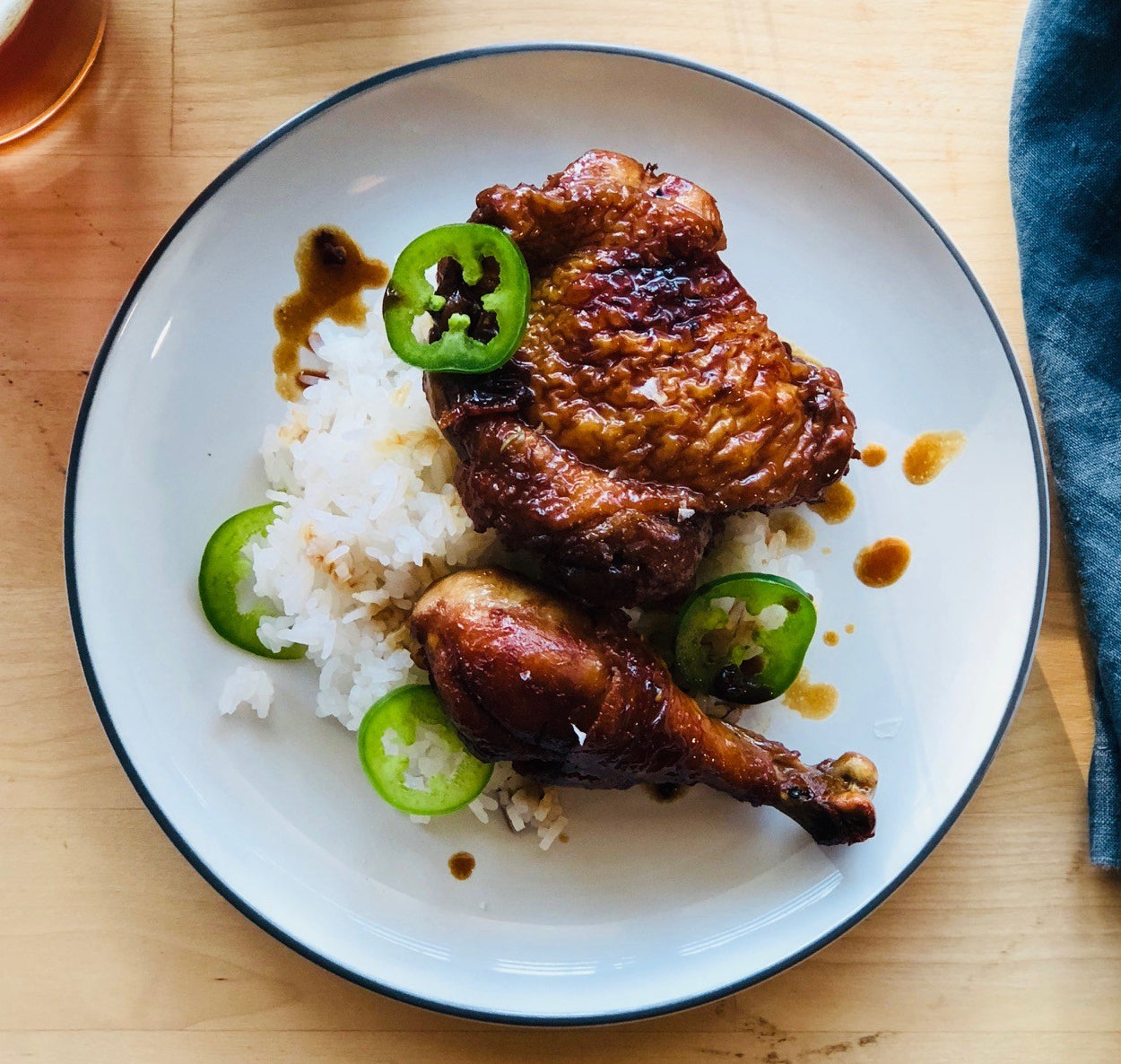 Chicken Adobo with Ancho Vinegar
Ingredients:
1, head of garlic
2, jalapenos (chopped)
4, bone-in and skin-on chicken thighs
4, bone-in and skin-on chicken legs
1 tablespoon, il Fustino EVOO
3/4 cup, il Fustino Ancho Vinegar
3/4 cup, soy sauce
5, dried bayleaves
1 tbsp, dark brown sugar
pepper (to taste)
1 cup cooked white rice (we used short grain)
Directions:
Cut the whole head of garlic in half.
Heat you EVOO in a large heavy bottomed pot over medium heat.
Add chicken (skin side down) and cook until skin is golden brown.
Occasionally lift the chicken up with a pair of tongs to release the fat from under the chicken skin. Cook chicken for 7-10 minutes.
Once cooked transfer to a plate and set aside.
To the same pot, add the Ancho vinegar, soy sauce, sugar, bay leaves, garlic (both halves) and jalapenos.
Stir to dissolve the sugar. Pepper generously.
Return chicken to pot skin side up. Cover and cook, adjusting temperature to keep the sauce lightly simmering. Cook for 35-40 minutes or until meat is very tender.
Serve chicken over white rice with a few spoonfuls of adobo sauce.
Enjoy!