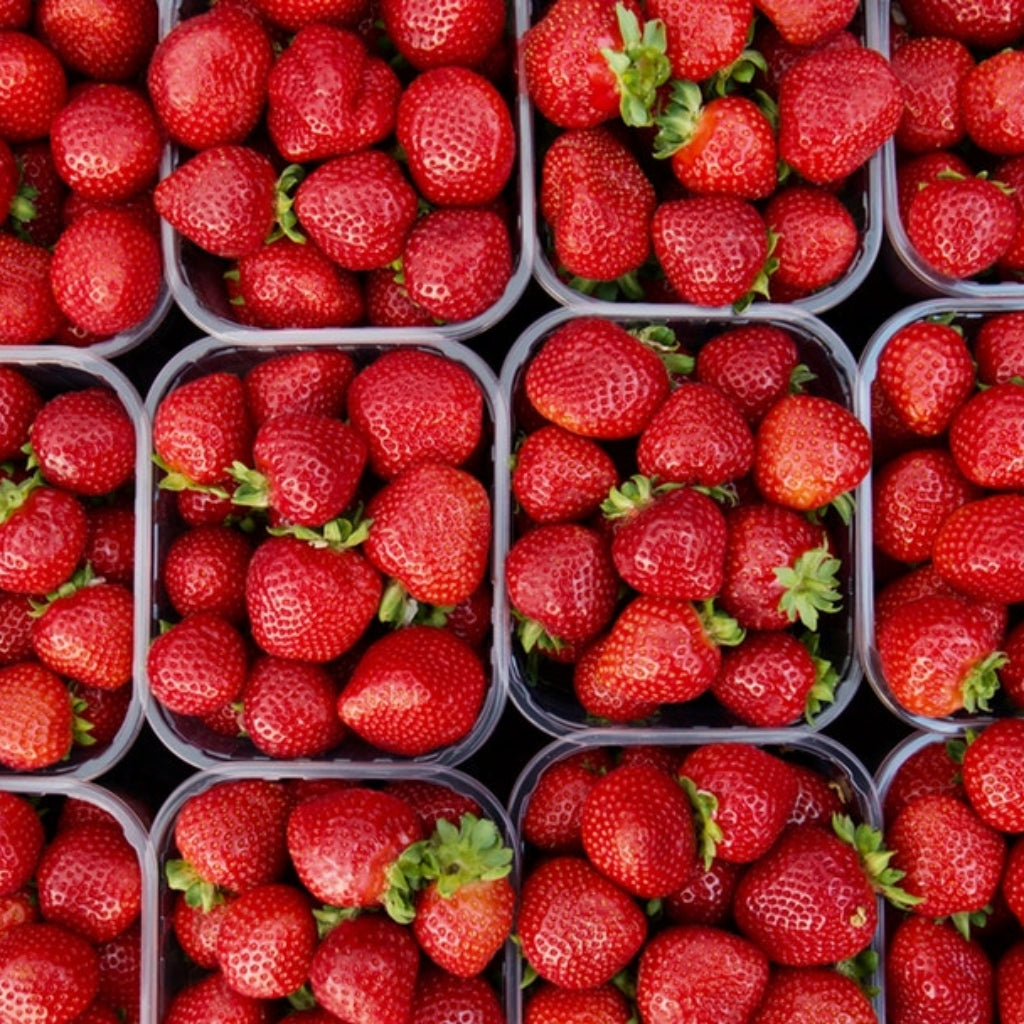 Chilled Strawberry Soup
Servings: 6
Ingredients:
1 cup, orange juice
1/2 tsp, vanilla extract
1 cinnamon stick
1 cup, raw cashews – softened in water when starting prep
2/3 cup, vanilla-flavored almond milk
1 pint basket (12 oz by weight), strawberries – washed & hulled
2 tablespoons, fresh mint leaves
2 tablespoons, lime juice
3 tablespoons, il Fustino Mimosa Vinegar
Directions:
In a medium size pot, add orange juice, vanilla, & cinnamon stick. Bring to a boil, reduce heat to low, & simmer for 5 minutes.
Pour into a bowl, toss cinnamon stick, & cool completely (can throw into the refrigerator for 30 minutes).
Put almond milk & rinsed/drained cashews into food processor; blend until creamy & smooth.
Add strawberries & mint & blend again until smooth. Refrigerate until cold (at least 2 hours)
Serve topped with mint sprig & sliced strawberry fanned out, & optionally a bit of reserved cashew cream.