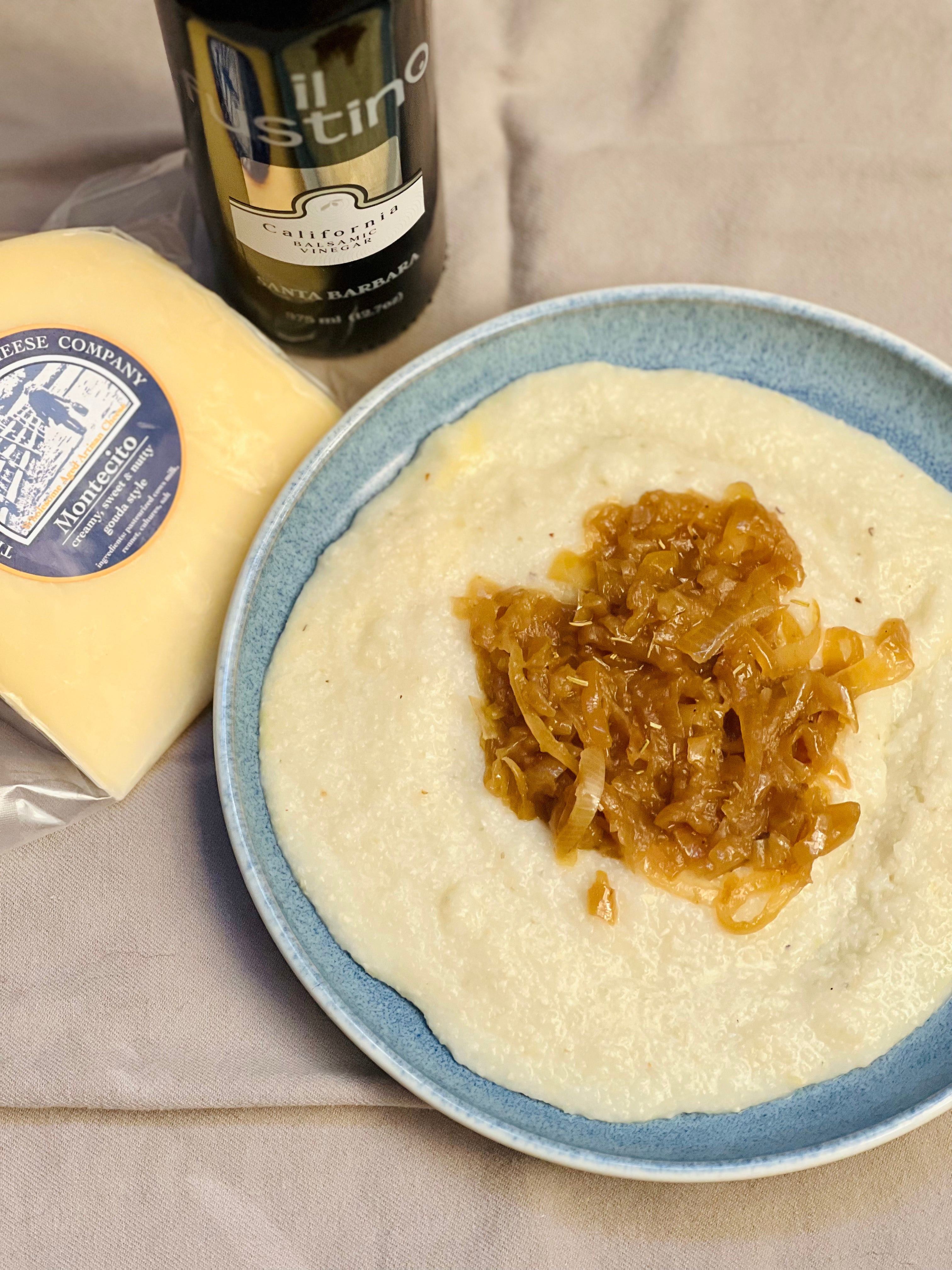 Gouda Grits with Caramelized Onions
Ingredients:
1, yellow onion

1 tbsp, il Fustino California Balsamic

3 cups, chicken broth

1 cup, whole milk

salt & pepper 

1 cup, uncooked quick-cooking grits

1 cup, Santa Barbara Cheese Company Montecito Gouda Cheese

2 tbsp,  salted butter
Directions:
Slice 1 yellow onion and add to a skillet with 1 tbsp of EVOO. Saute over medium low heat until onions are caramelized, about 7 minutes. Add the balsamic vinegar and stir to coat the onions, let cook for another 2 minutes, set aside.
Combine the broth and milk in a saucepan, season with salt and pepper. Bring to a boil over medium high heat, stir frequently to avoid burning the milk.
Very slowly whisk in the grits. Stir for about a minute continuously, reduce heat until the grits are simmering, cover and let stand for 5 minutes.
Add cheese and butter, stir until it has melted and combined. Top with caramelized onions and serve!