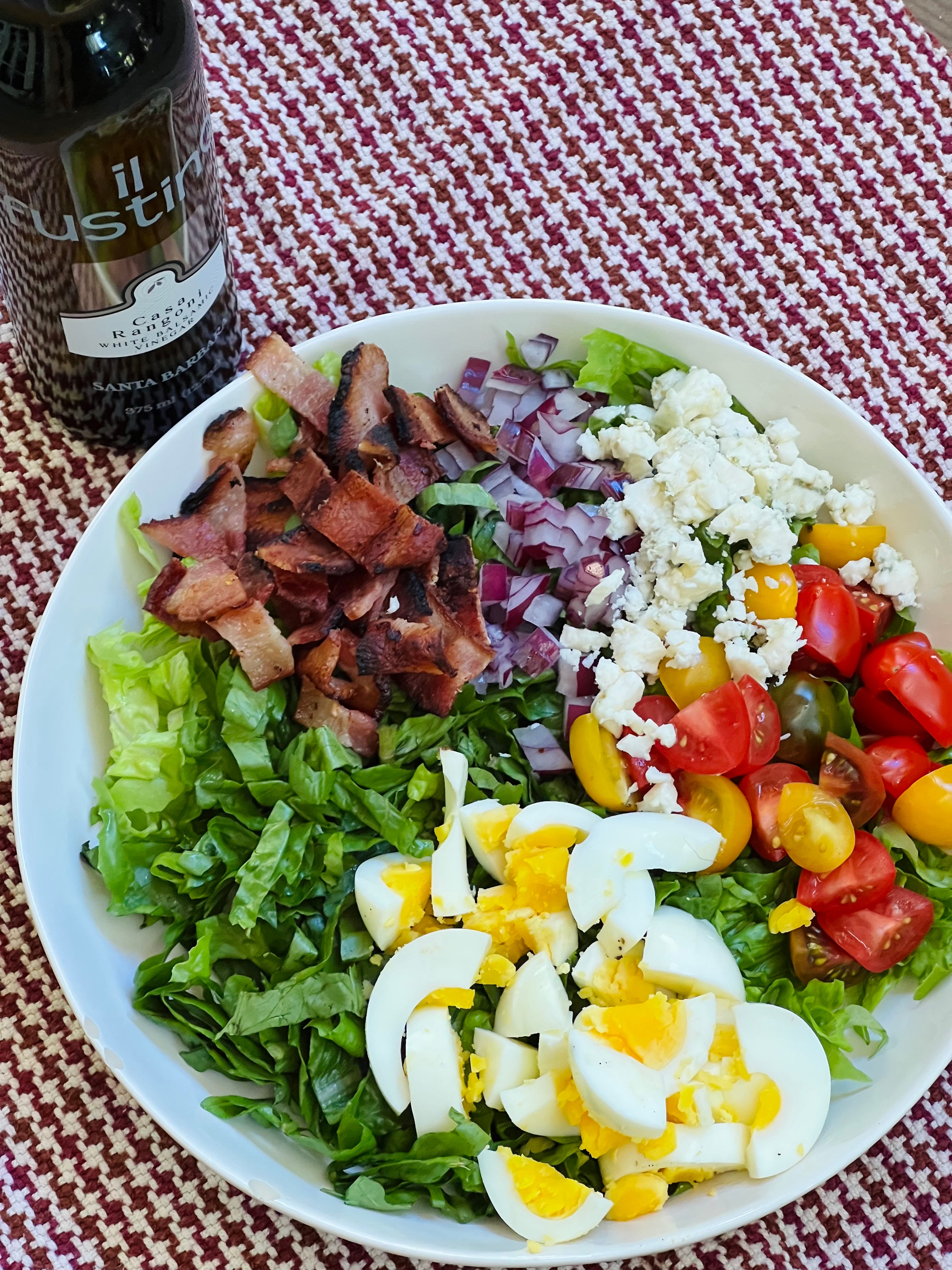 Cobb Salad with Tangy Vinaigrette
Ingredients:
1 head, romaine
3, hard-boiled eggs
1/2 pint, cherry tomatoes
1, avocado
1/2, small red onion
1/4 pound of bacon - cooked until crispy and chopped into bite sized pieces
1/3 cup, Santa Barbara Cheese Company Buellton Blue Cheese - crumbled
1/4 cup, il Fustino Casa Rangoni White Balsamic
1/3 cup, il Fustino Mission EVOO
1 tbsp, Tabasco (optional)
1 tbsp, Whole-grain mustard
salt and pepper - to taste
Directions:
Chop the romaine into thin strips. Slice the cherry tomatoes in half, chop the avocado and hard-boiled eggs into bite-sized pieces and dice the red onion. Add to a serving bowl. Crumble blue cheese over the top.
For the dressing: in a small mason jar, combine the white balsamic, EVOO, mustard, and tabasco if using. Season with salt and pepper. Shake to combine. Drizzle over the salad and toss to coat.
Divide the salad on to serving plates. Enjoy!