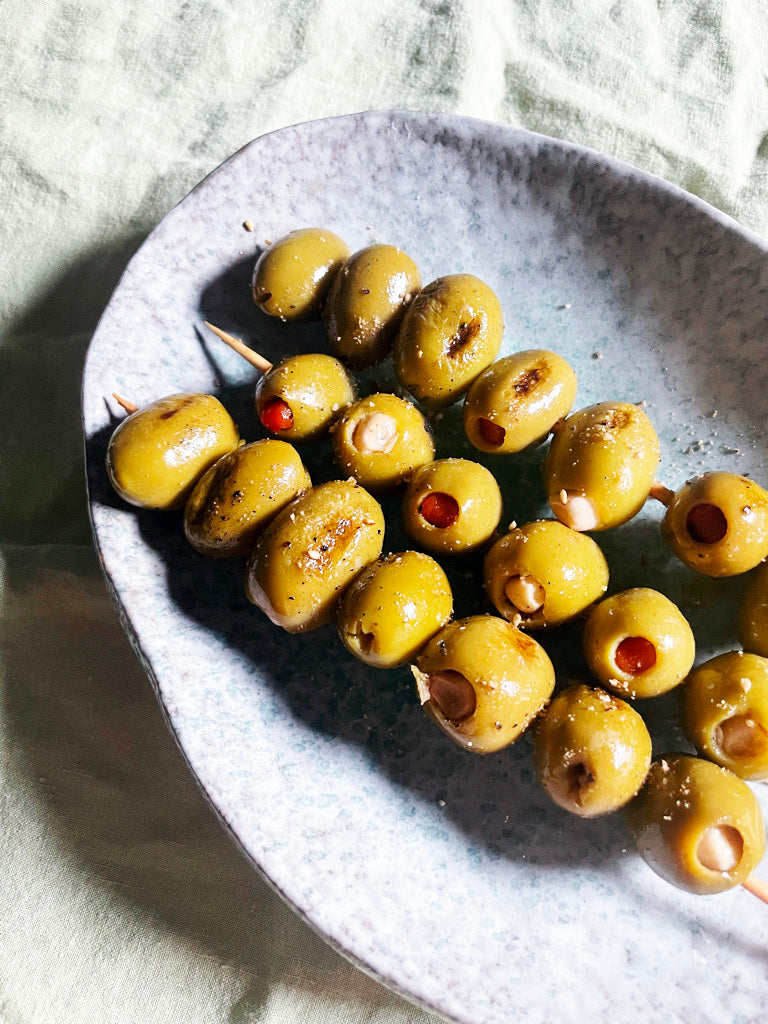 Grilled Olive Skewers
Ingredients:
2 cups, olives 
2 tbsp, il Fustino Lemon Olive Oil
fresh cracked pepper
kosher salt
2 tbsp, Italian parsley –

 

chopped
Directions:
Toss together the drained olives, half of the Lemon Olive Oil, salt and pepper.
Skewer the olives.
Cook on a preheated grill over medium-high heat for 6 minutes per side or until the olives reach your desired level of char.
Remove from heat, drizzle with remaining Lemon Olive Oil, garnish with parsley and enjoy!