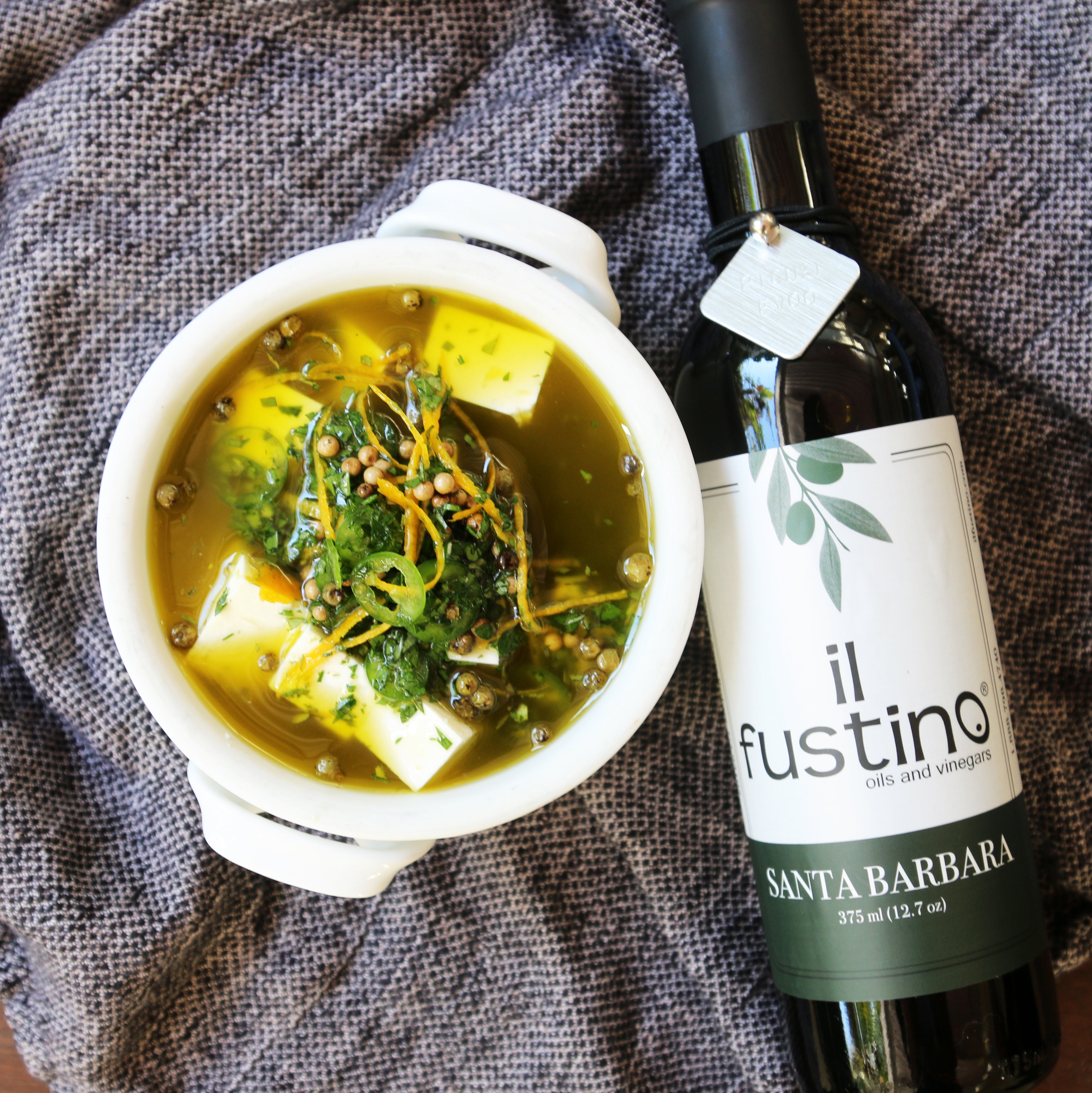 Marinated Feta with Olio Nuovo
Servings: 6
Ingredients:
1 cup, il Fustino Olio Nuovo
1/4 cup, parsley – finely chopped
4, strips of orange zest
1, green chili (we used serrano) – thinly sliced
1 tbsp, oregano – finely chopped
1 tbsp, sage – finely chopped
1 tbsp, green peppercorns
10 ounces, firm feta block
crackers or toast
Directions:
Whisk together the Olio, parsley, orange zest, sliced chili, oregano, sage and peppercorns in a small bowl. Set aside.
Take feta block out of brine, pat dry with a paper towel and slice into bite-sized cubes (about 1/2 inch thick).
Put cubed cheese into an airtight container and pour the olive oil and herb mixture over the top of the cheese. Carefully fold the olive oil mixture around the feta to evenly saturate the cheese.
Let marinate in the refrigerator for 24 hours.
Remove from the refrigerator at least 30 minutes before serving to allow the olive oil to warm to room temperature.
Enjoy with crackers or toasted baguette!