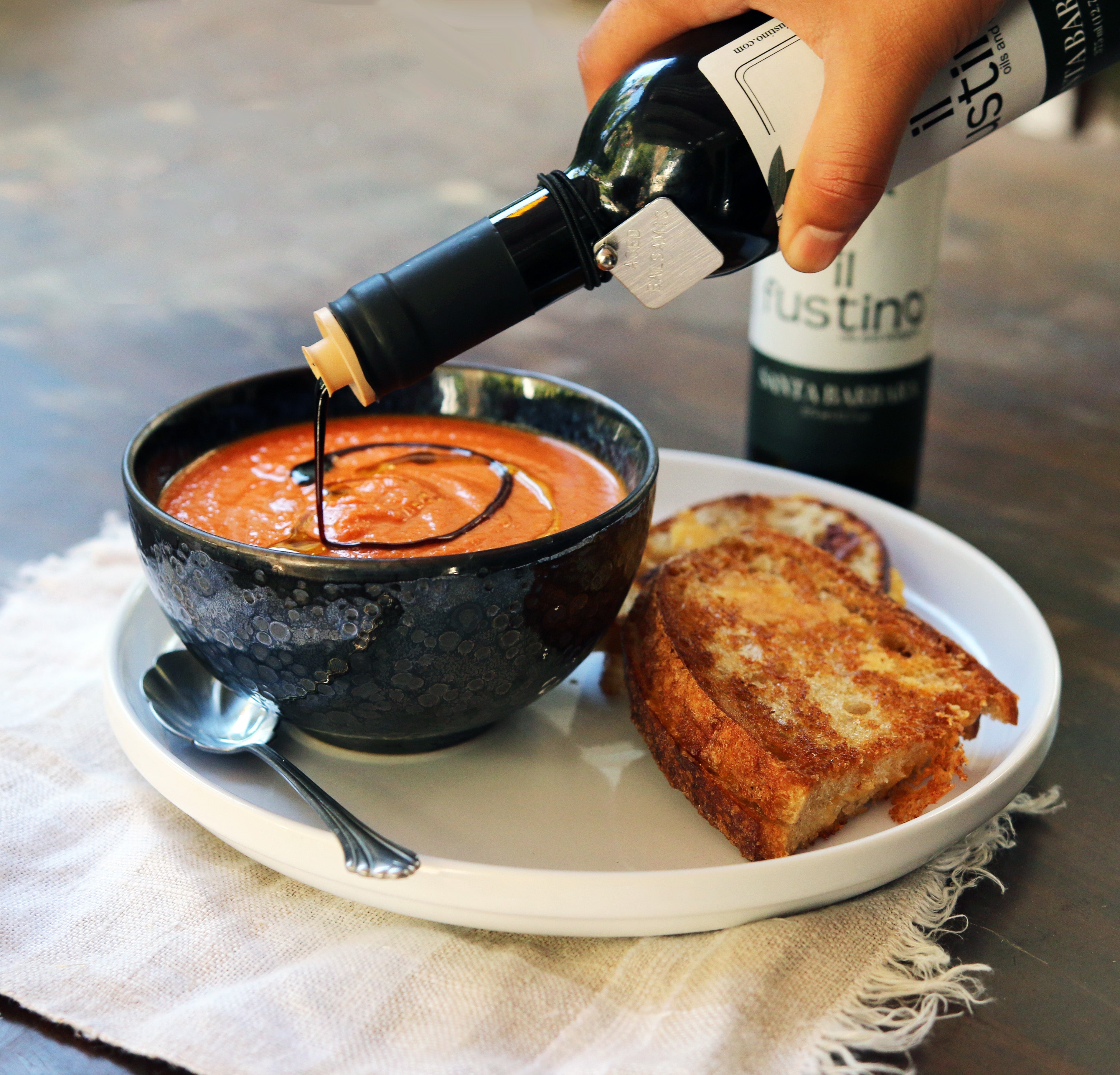 Tomato Soup with Crispy Grilled Cheese
Servings: 4
Ingredients:
3, garlic cloves
1 large, onion
2 medium, carrots
1/3 cup, il Fustino Olio Nuovo – divided
1, 28 ounce can whole peeled tomatoes
1, 15 ounce can of crushed tomatoes
kosher salt
pepper
2 tbsp, Worcester sauce
1/3 cup, whole milk yogurt
il Fustino Aged Balsamic – to taste
2 tbsp, butter
1/3 cup, cheddar cheese – grated
sourdough bread loaf
Directions:
Chop the onion, garlic and carrots.
Heat two tablespoons olive oil in a pot and sauté the chopped vegetables. Once the onion begins to become translucent and add the tomatoes and two more tablespoons of olive oil, continue let simmer for 20 minutes. Add salt, pepper and Worcester.
Using an immersion blender, blend the soup until it has a smooth texture. (You can also transfer the soup to a regular blender and blend until smooth)
Fold in the yogurt. Simmer on low for 5-7 minutes.
While the soup is simmering, heat the butter in a saute pan and add two pieces of bread, top with cheese and top with another two slices of bread fo the grilled cheese.
Crisp on each side until golden brown.
Transfer soup to bowls and serve with grilled cheese. Enjoy!