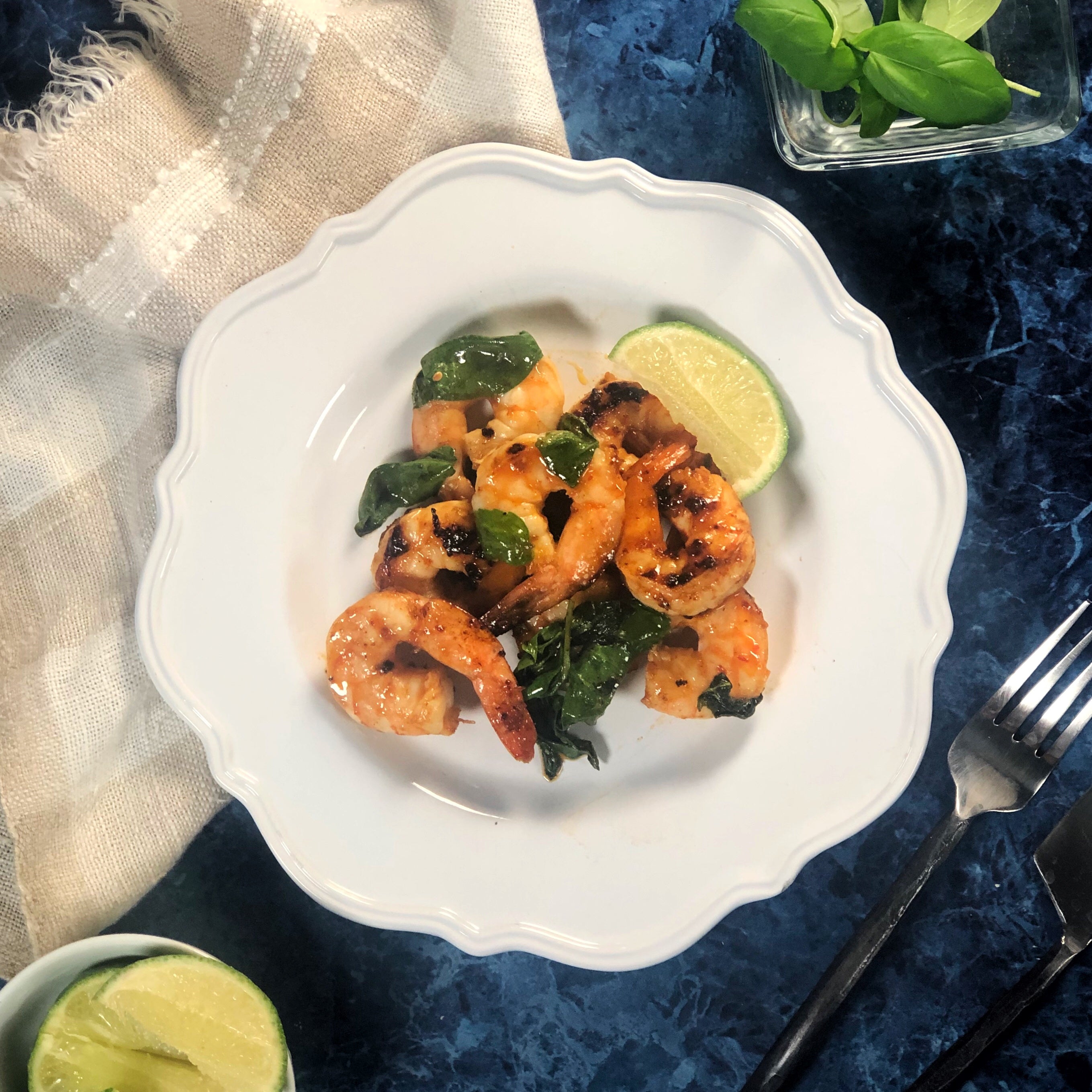 Marinated-Shrimp Stir-Fry
Servings: 4
Ingredients:
1 pound, large shrimp –peeled and deveined
1 cup packed, basil leaves
2 tbsp, il Fustino Avocado Oil
FOR THE MARINADE
3, chipotles in adobo sauce + 2 tbsp adobo sauce
4 cloves, garlic
1/4 cup, il Fustino Citrus Herb Olive Oil
1/4 cup, il Fustino Mimosa Vinegar
2 tbsp, fish sauce
Salt and pepper
Directions:
Blend all marinade ingredients in a food processor.
Toss shrimp in marinade and let sit for at least 1 hour.
Heat avocado oil in a large wok. Once heated add in shrimp (leaving marinade behind) and cook for about 2 to 3 minutes per side.
Remove from heat and add the basil leaves. Toss until basil is coated in shrimp sauce.
Serve hot and enjoy!