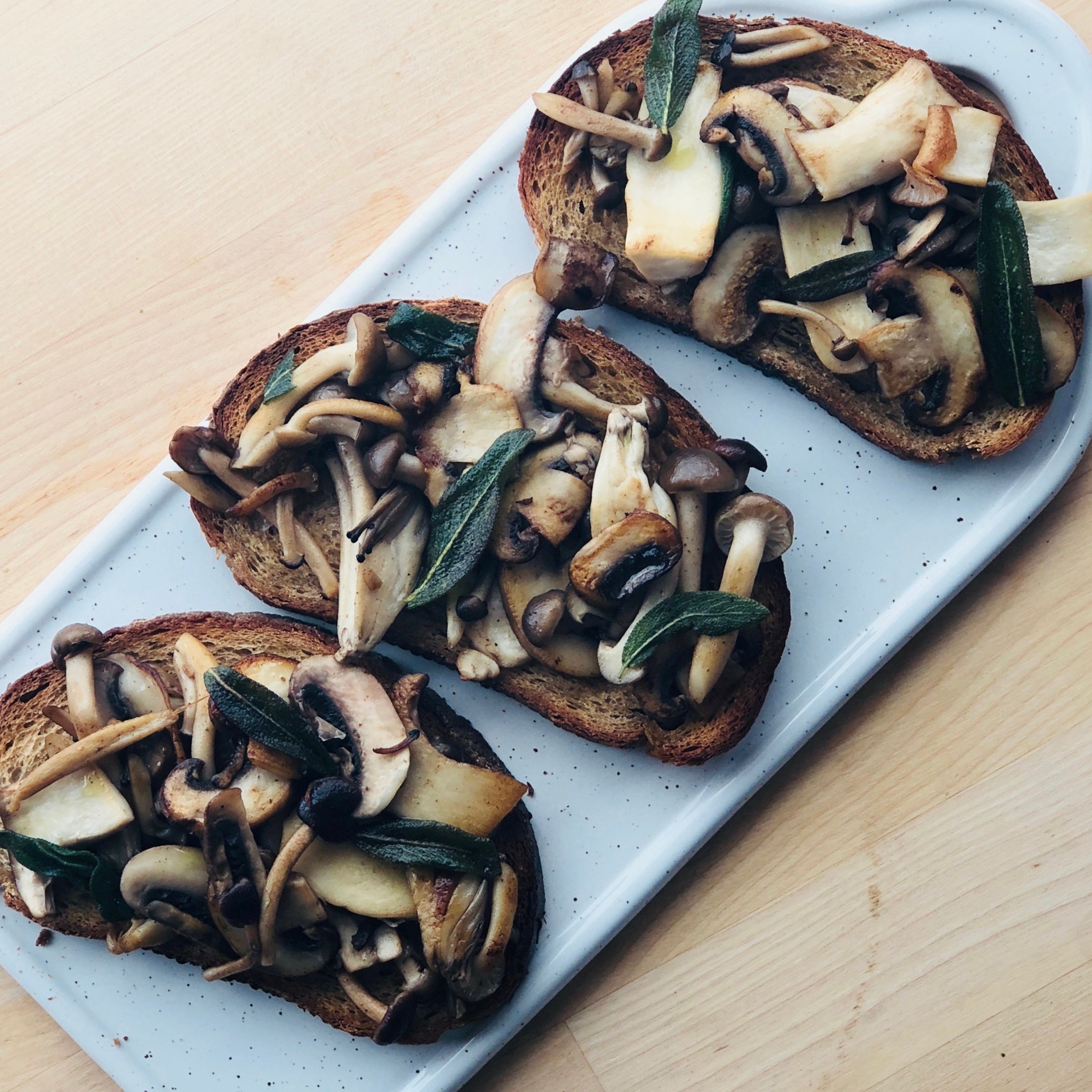 Mushroom Toasts
Ingredients:
1 1/2 tbsp, il Fustino EVOO (plus more for drizzling)
14 ounces of mushrooms (We used half crimini and half a mixed blend we picked up at Whole
Foods)
1 bunch, sage leaves
salt
il Fustino Garlic Olive Oil
1, garlic clove
il Fustino White Truffle Oil
2 slices of your favorite sourdough bread (We used Multigrain Sourdough from Deux Bakery)
Directions:
Heat 1 tablespoon of EVOO in a skillet. Add mushrooms and season with salt.
Once the mushrooms are cooked transfer to a bowl and set aside.
While the pan is warm, add 1/2 tablespoon of EVOO. Once oil is warm add sage leaves and cook until
crispy.
While the sage leaves are crisping drizzle sourdough slices with garlic olive oil and toast in the oven.
Once toast is ready take it out of the oven and rub vigorously with your clove of garlic.
Layer the mushrooms over the top of the toasts and top with crispy sage.
Before serving drizzle with a few drops of white truffle oil. Enjoy!