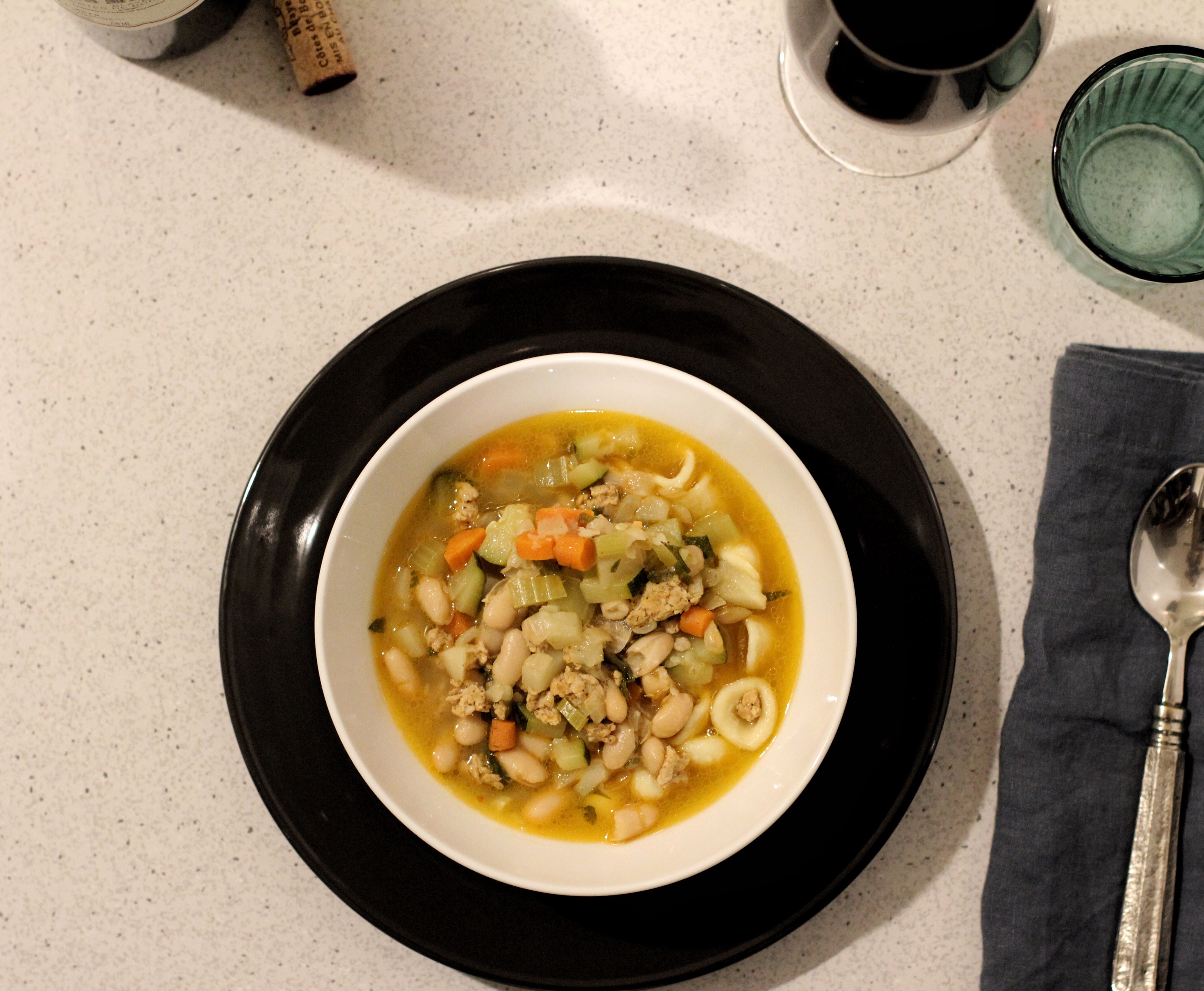 Sausage & Bean Soup
Ingredients:
2 tbsp, il Fustino EVOO
1 large yellow onion- roughly chopped
1/2 pound, Italian Sausage- casing removed
3 cloves, garlic
2 bay leaves
2 carrots- diced
2 stalks of celery- diced
1 large russet potato- peeled and diced
1 zucchini- diced
4 cups, chicken stalk
2 cans, Italian Butter Beans- rinsed and drained
1 bunch, Italian Parsley- chopped and stems removed
Parmigiano cheese wedge-rind included
1/2 pound Orrechette
Directions:
In a large heavy bottomed pot- heat your il Fustino EVOO over medium heat. Once hot add the onion and cook soft. Add the Italian Sausage, breaking it up into smaller chunks and cook for about 5 minutes.
After the sausage start to brown add garlic, bay leaves, carrots, potato, zucchini, stock, beans, parsley and the rind from the parmigiano cheese wedge.
Bring the contents of the pot to a boil, then cover and reduce to a simmer for 30 minutes.
While the soup is simmering, cook pasta until al dente.
To serve, scoop about 1/2 a cup of the cooked pasta into each bowl and ladle soup over to feel the bowl.
Sprinkle with shredded Parmigiano cheese.