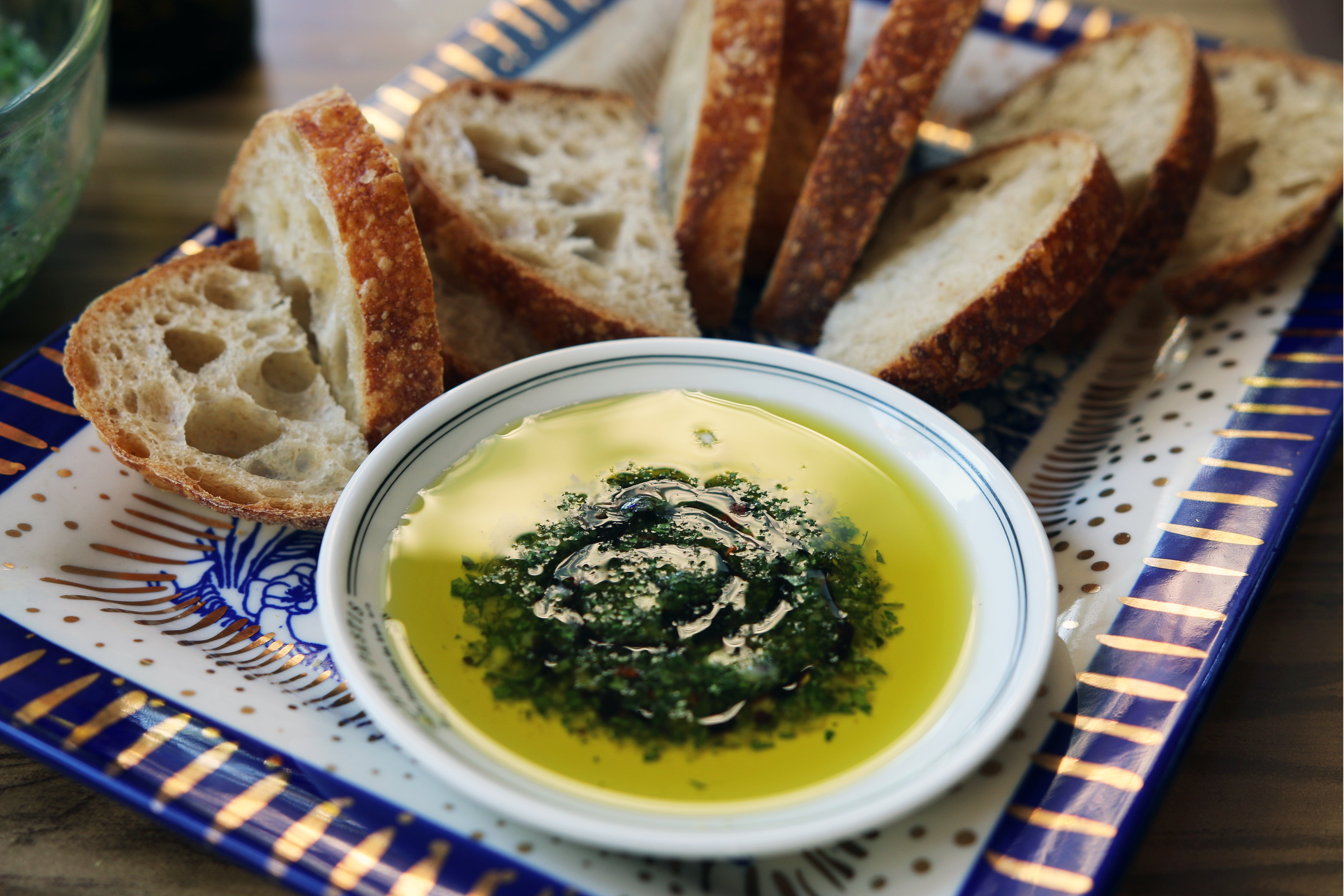 Olive Oil & Herb Dip
Servings: 8
Ingredients:
1/2 cup, il Fustino Olio Nuovo – preferably Tuscan Blend
2 tbsp, sage – finely minced
1/4 cup, parsley – finely minced
2 tbsp, oregano – finely minced
1/4 tsp, dried thyme
parmesan cheese – to taste
baguette or loaf of bread
Directions:
Finely mince the sage, parsley and oregano.
Add herbs to a small bowl with the dried thyme and freshly grated parmesan.
Stir to combine and let rest for at least 30 minutes to allow flavors to blend.
Serve with toasted and sliced bread.
Enjoy!