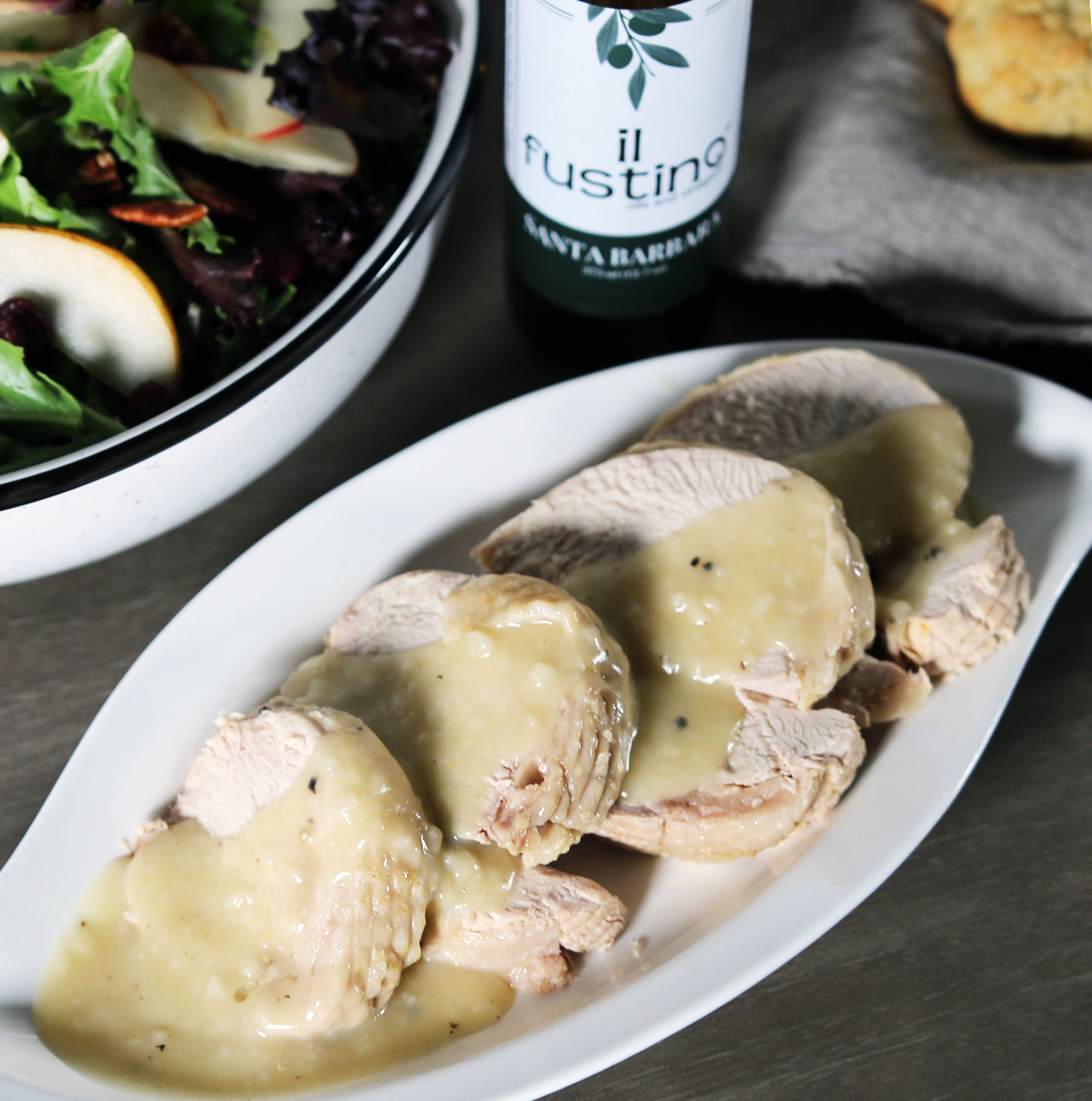 Poached Turkey Breast
Servings: 4
2 pound, turkey breast – boneless, skinless and fat trimmed off
1 small, white onion – quartered
2, celery stalks – roughly chopped into 3 inch pieces
2 small, carrots – peeled and cut into 3 inch pieces
1/4 cup, il Fustino Arbosano EVOO
32 ounces, vegetable stock
1 bay leaf
1 tsp, kosher salt
Directions:
Place the turkey breast in the bottom of a heavy bottomed pot with a lid.
Add the rest of the ingredients to cover the turkey breast..
Cover and bring to a boil. Once the stock comes to a boil reduce heat to low and let simmer for 45 minutes to 1 hour or until the internal temperature of the meat is 165 degrees Fahrenheit.
Once cooked, remove turkey from the pot and let sit for 10 minutes before slicing.
Serve with your favorite gravy or sauce and enjoy!
*Tip: Save the stock and use as the base to your next flavorful soup.