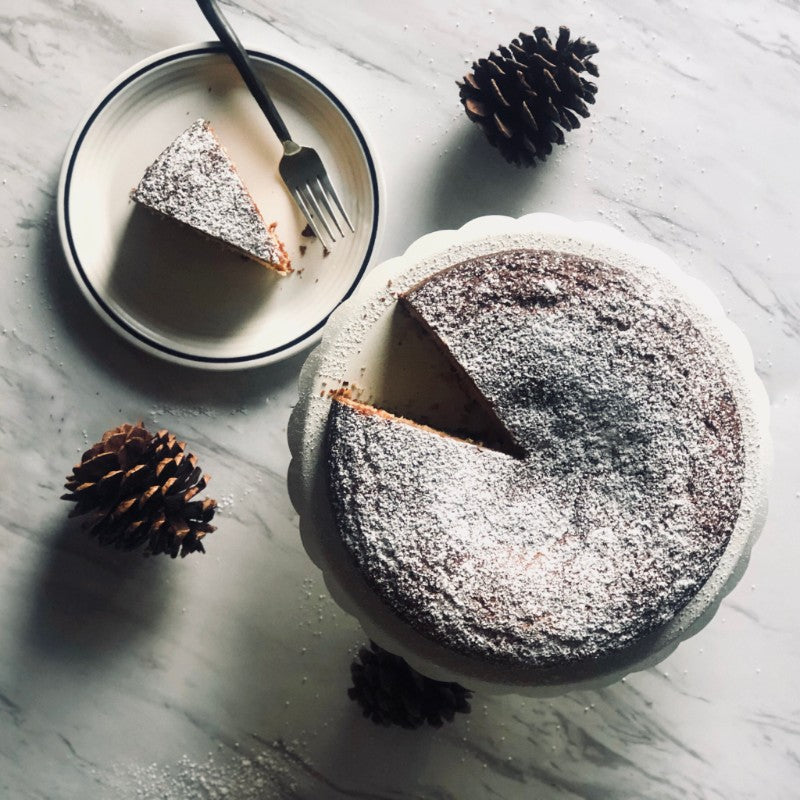 Olive Oil & Pumpkin Spice Balsamic Cake
Ingredients:
1 1/4 cup, il Fustino Lucca Extra Virgin Olive Oil
1 cup, sugar
2 cups, flour
1/3 cup, cornmeal – finely ground
2 tsp, baking powder
1/2 tsp, baking soda
1/2 tsp, salt
6 tbsp, il Fustino Pumpkin Spice Balsamic
2 tsp, vanilla extract
3, eggs
Directions:
Preheat oven to 400 F. Pour a teaspoon of EVOO into a spring-form to make sure your cake does not stick to the pan when you take it out of the oven.
Whisk together the flour, cornmeal, baking powder, baking soda and salt in a large mixing bowl. Set aside.
In a separate bowl beat the eggs with the Pumpkin Spice Balsamic and vanilla extract. Once the egg mixture is combined, use a hand mixer on high to gradually incorporate the EVOO. Mixture should
become thick and creamy.
With the hand mixer on low, slowly add the dry ingredients to the egg and olive oil mixture until evenly combined.
Pour the batter into your oiled spring-form pan and bake for 40-50 minutes.
Cool on a wire rack and enjoy!