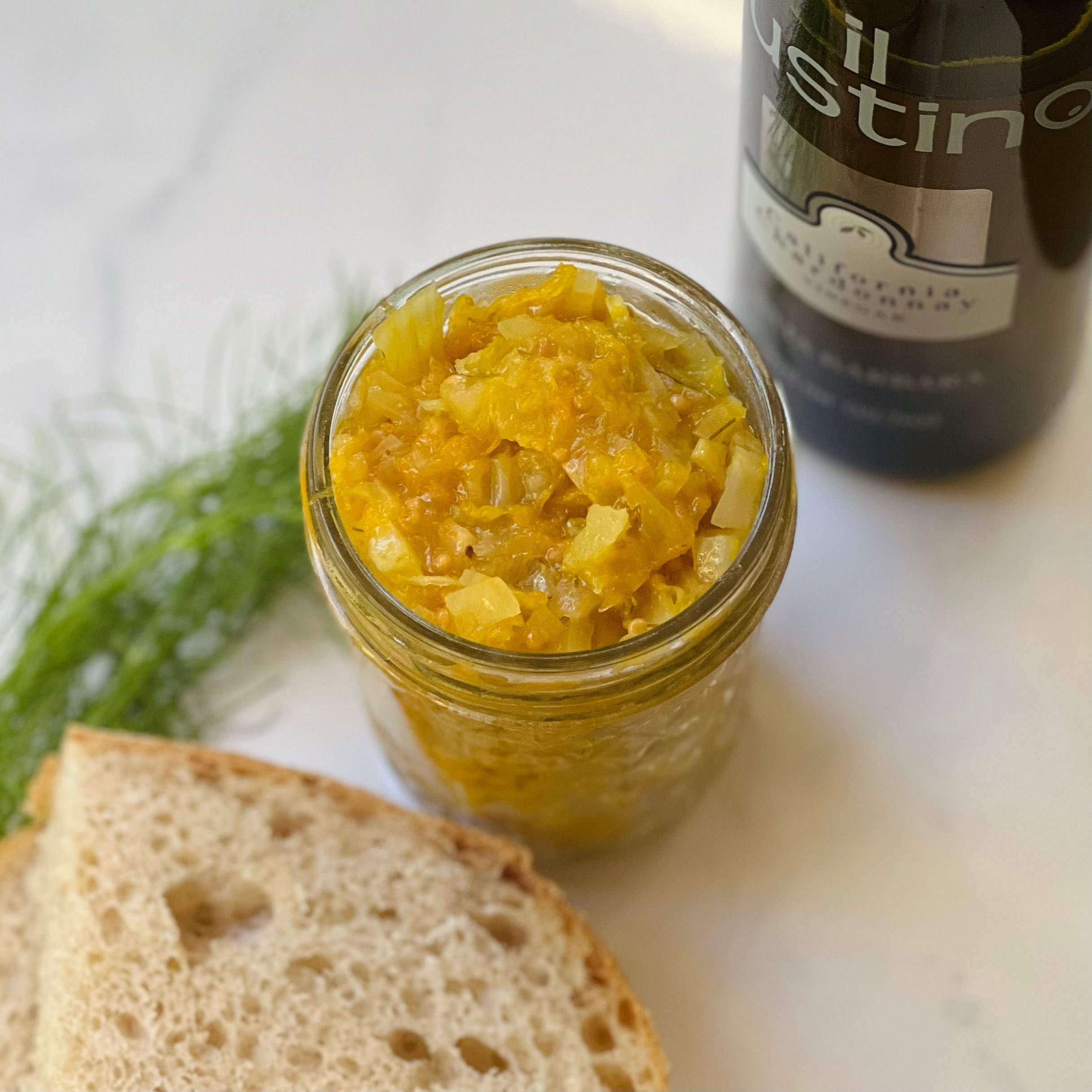 Orange Fennel Mostarda
Ingredients:
1 1/2 cups, diced fennel (1/2 small fennel bulb)
1, large orange
1 1/2 tsp, whole mustard seeds
1/3 cup, sugar
1/4 cup, il Fustino Mimosa Champagne Vinegar
2 tbsp, water
Directions:
Zest the orange and reserve zest. Peel orange and remove any large piths. Chop into small pieces.
Add all ingredients into a small pot and bring to a boil over medium heat. Let boil for 5 minutes. During this time skim any foam that comes to the surface which will help remove any bitterness from the orange peel.
Lower to a simmer and cook for 30 minutes. Remove from heat and let cool.
Once cool, add reserved orange zest and enjoy!