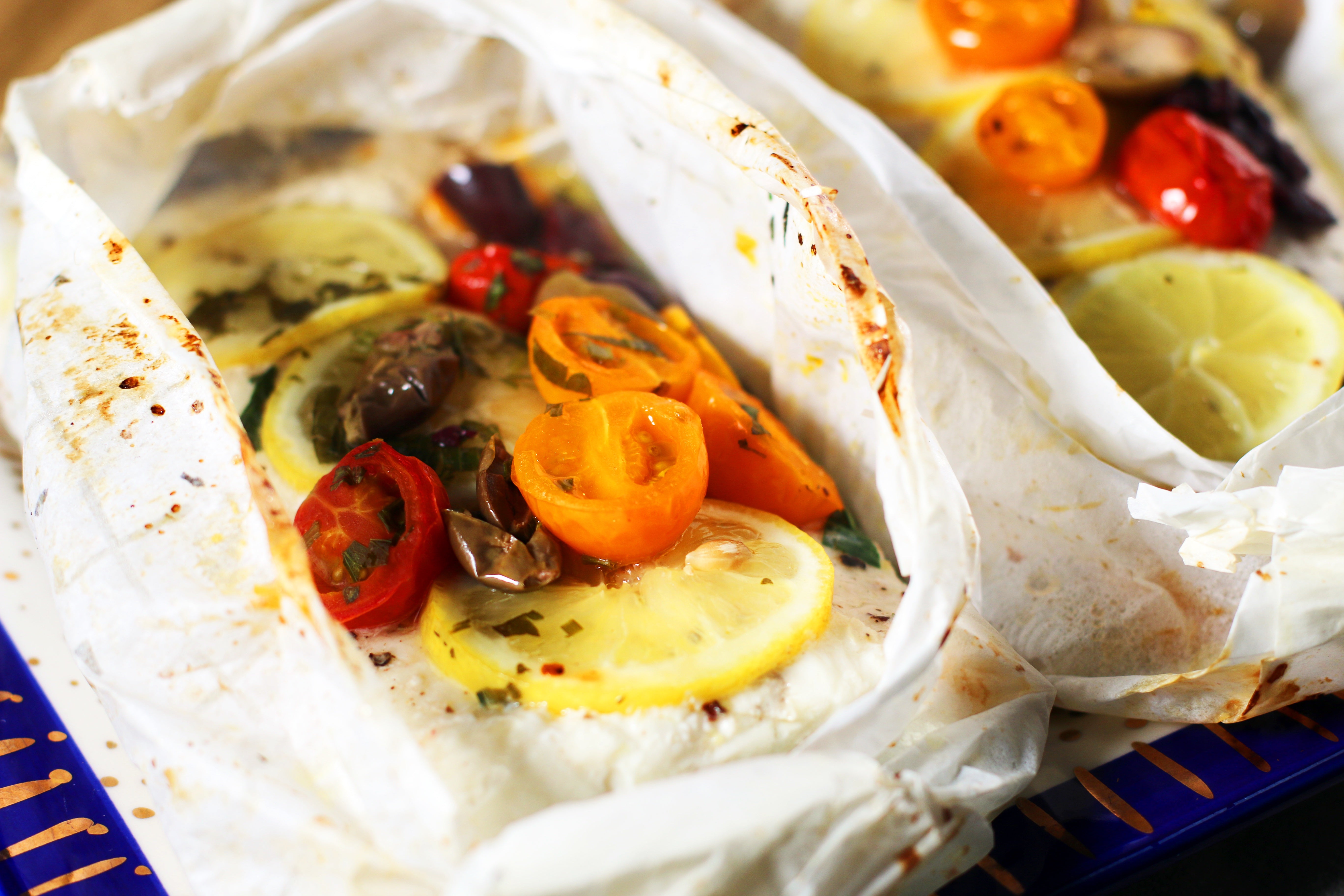 Parchment-Paper Halibut
Servings: 2
2, 6-7 ounce halibut fillets
salt and pepper to taste
2 tbsp, il Fustino Garlic Olive Oil – plus more for drizziling
1, lemon – thinly sliced into rounds
1 tbsp, il Fustino Italian Seasoning
1 large, zuchinni- cut into thin matchsticks
1/4 cup, il Fustino Kalamata Olives – chopped
Directions:
Preheat oven to 400 degrees Fahrenheit.
Prepare parchment paper but cutting two 13 inch squares of parchment paper and drizzle each with a bit of olive oil.
Place zucchini pieces in the center of each parchment paper square. Drizzle each zucchini pile with 1/2 tablespoon of olive oil and a season with a bit of salt and pepper.
Season each halibut fillet with 1/2 tablespoon Italian Seasoning onto each parchment paper square.
Top each halibut with lemon slices and chopped kalamata olives and drizzle with remaining olive oil.
Folding up the parchment paper: grab two opposite sides of the parchment paper to meet in the middle above the halibut fillet.
Tightly fold paper down until it meets the top of the fillet. Roll up the remaining two sides until they meet each end of the fillet and crimp to seal.
Place the parchment paper packets onto a baking sheet and bake for 13- 15 minutes.
Carefully unwrap and serve!