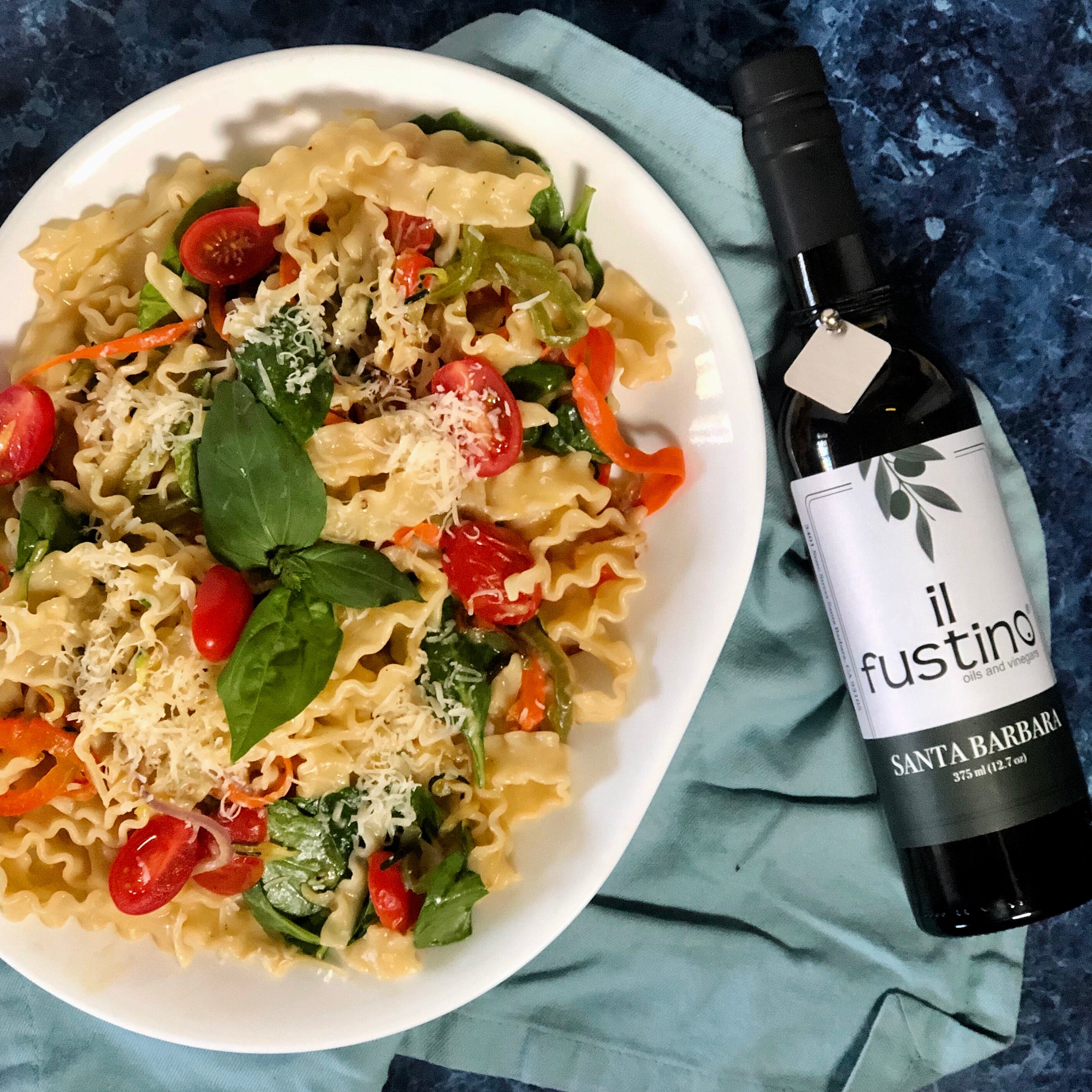 Pasta Primavera
Servings: 6
Ingredients:
1 large, zucchini
1/2, red onion
2 medium, carrots
1, red bell pepper
1, green bell pepper
1 cup, spinach- packed
cherry tomatoes
il Fustino Garlic Olive Oil
1 cup, parmesan- plus more for serving
1 package of Pappardelle All'ouvo or Mafalde Pasta
Directions:
Preheat your oven to 450 degrees Fahrenheit. While the oven is preheating thinly slice your zucchini, red onion, carrots and bell peppers. Toss with garlic olive oil and sprinkle with salt and pepper and spread out onto a baking sheet. Bake for 15 minutes, flipping half way through.
While the vegetables are roasting cook the Mafalde to package instructions. Drain and reserve 1/2 cup of the cooking liquid.
Take a handful of cherry tomatoes and slice in half. Add the tomatoes, and spinach to the drained pasta, allowing the pasta to heat up the spinach and tomatoes.
Then add in all the roasted vegetables to the pasta. Stir in the cooking liquid, parmesan and a drizzle of garlic olive oil.
Plate, top with more parmesan and serve!