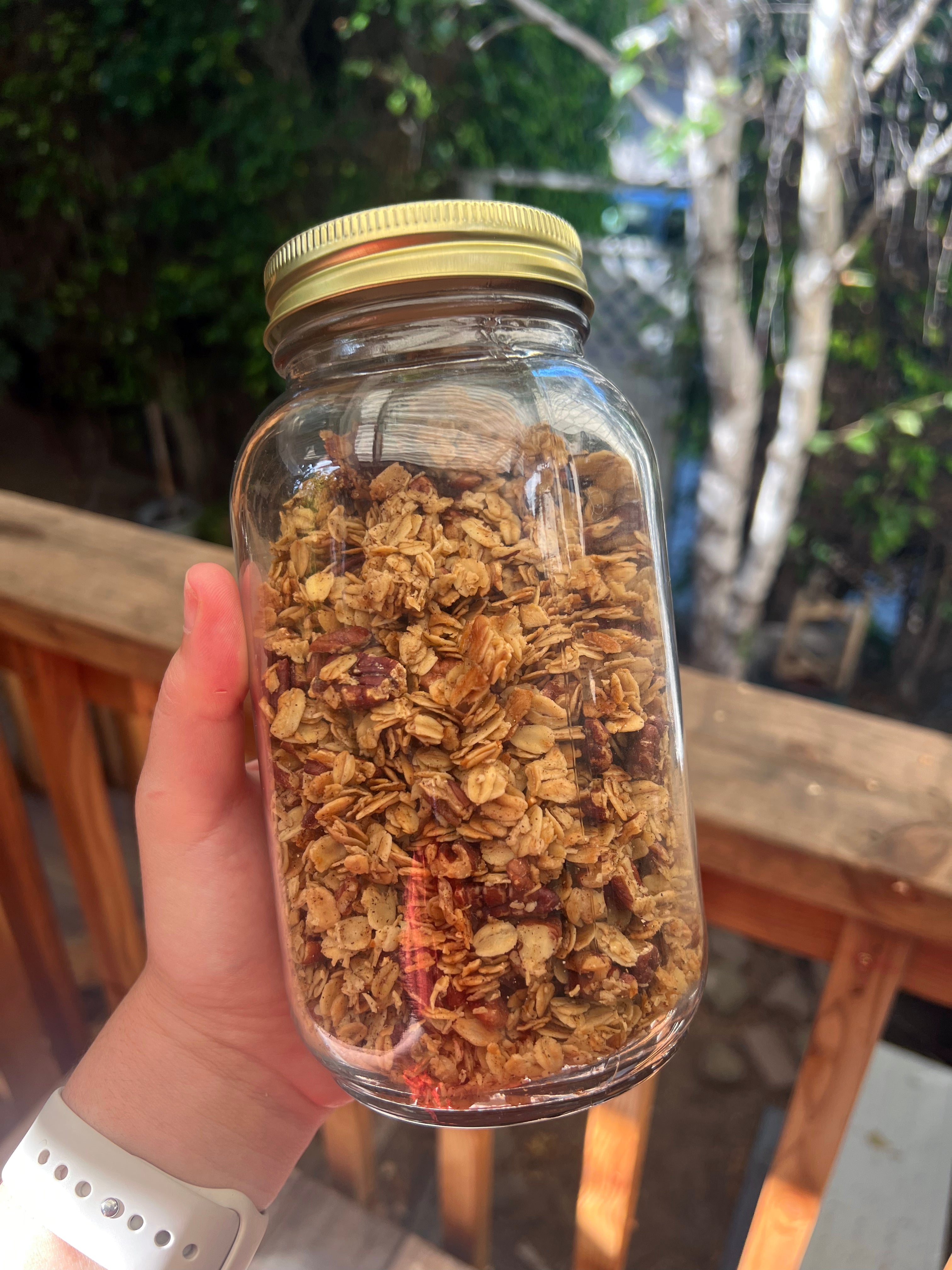 Pecan Granola with Blood Orange Olive Oil
Ingredients:
2 cups, old-fashioned oats
1 cup, pecans - chopped
1 tsp, cinnamon
1/2 tsp, kosher salt
1/4 cup, maple syrup
1/4 cup, il Fustino Blood Orange Olive Oil
a dash of vanilla extract
Directions:
Preheat oven to 350 degrees Fahrenheit.
In a bowl, combine the olive oil, maple syrup, vanilla extract, salt & cinnamon. Whisk to combine the glaze.
Add the dry oats and chopped pecans to a mixing bowl and pour the glaze over the top. Stir until oats and pecans are coated evenly with the glaze.
Spread over a parchment paper-lined baking sheet. Make sure it is spread evenly.
Bake for 10 minutes. Shake pan and rotate in oven. Bake for another 10-15 minutes or until oats are toasted to your liking.
Remove from oven and let cool to room temperature.
Once cooled you can store in a airtight container for up to a week.
Enjoy!