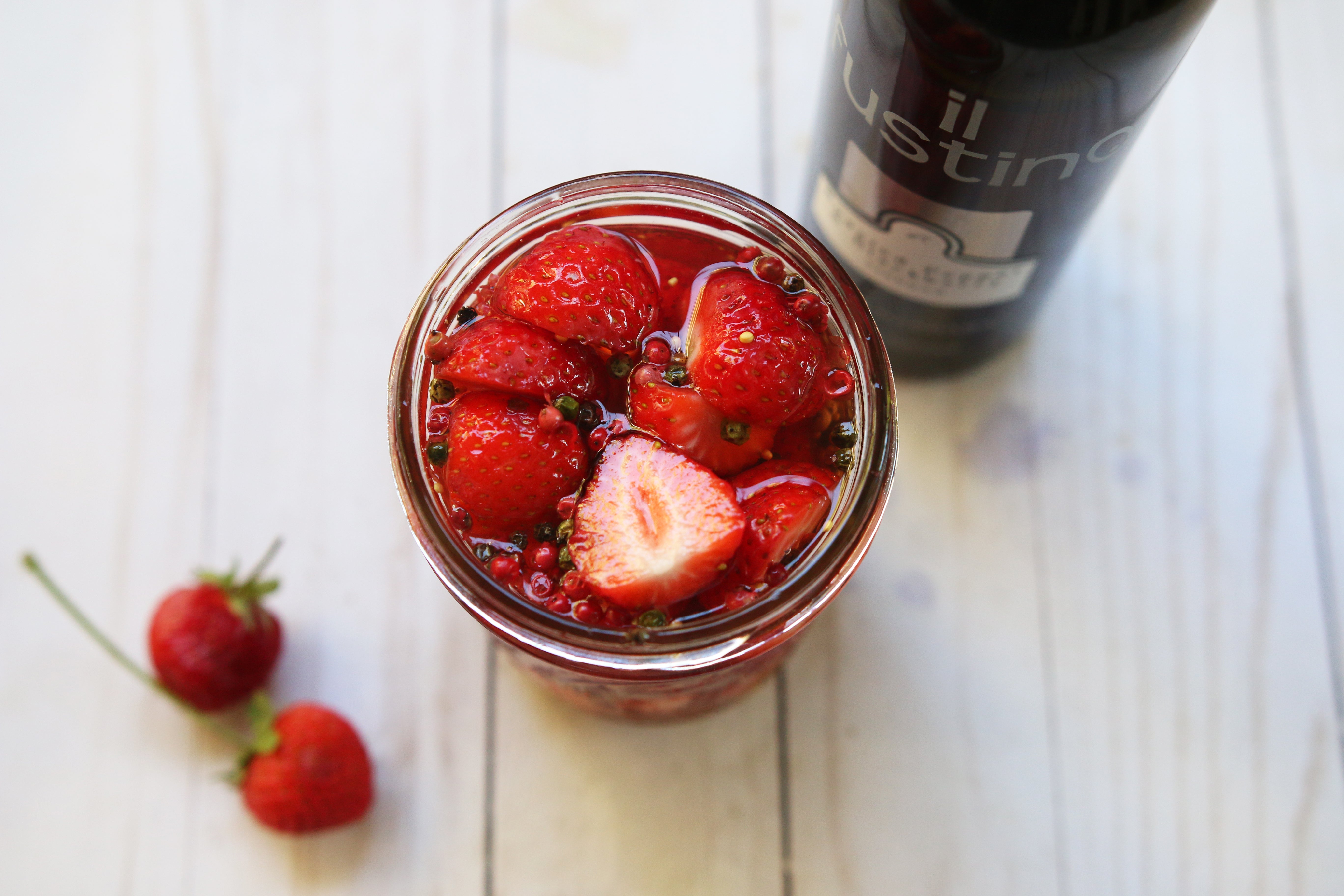 Pickled Strawberries
Ingredients:
2 cups, strawberries - halved
1 tbsp, il Fustino Mixed Peppercorns
1 tsp, il Fustino Yellow Mustard Seeds
1 tbsp, sugar
1/3 -1/2 cup, il Fustino Roasted Pepper Blackberry Vinegar
Water
pint sized mason jar
Directions:
Put halved strawberries into a mason jar. Top with peppercorns, mustard seeds and sugar. 
Pour enough Roasted Pepper Blackberry Vinegar into the jar to fill the jar one third of the way. Top with water.
Cover with a lid and let sit in the refrigerator for 2 hours or overnight.
Uses: Add to a slice of toast with dollop of goat cheese.