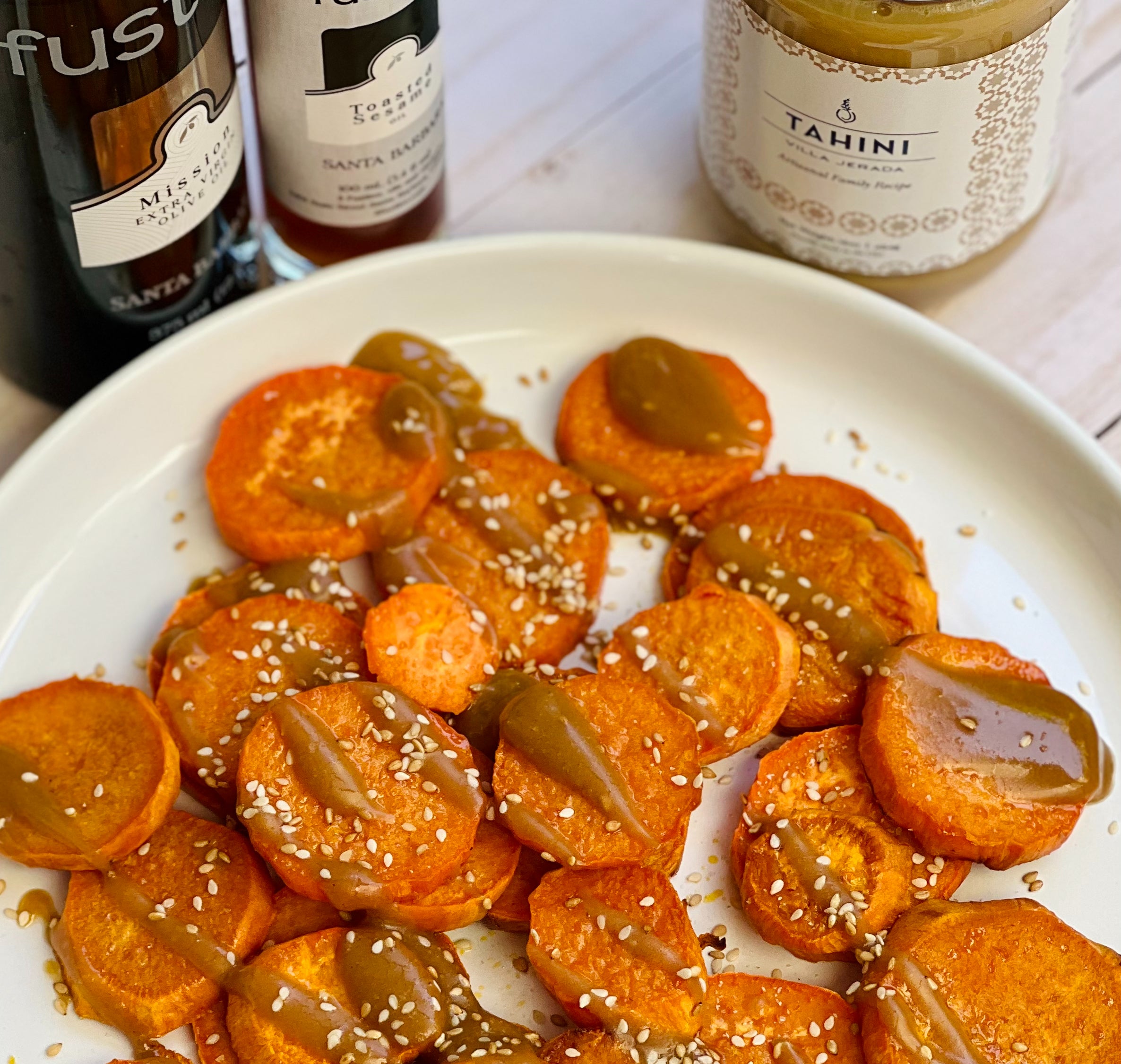 Roasted Sweet Potatoes With Tahini Sauce
Ingredients:
2 medium, sweet potatoes –

 

washed
3 tbsp, il Fustino Miller's Reserve Lucca Extra Virgin Olive Oil + more for drizzling
2 tbsp, unsalted butter –

 

softened
1/4 cup, tahini
1 tsp, il Fustino Toasted Sesame Oil
1/4 tsp, garlic powder
salt & pepper –

 

to taste
1 tbsp, sesame seeds
Directions:
Preheat oven to 425 degrees Fahrenheit.
Line a baking sheet with aluminum foil and set aside.
Slice washed sweet potatoes into 1/2 inch think medallions. Arrange in a single layer on the prepared baking sheet.
Drizzle with EVOO and a pinch of salt.
Bake in preheated oven for 30-35 minutes or until tender, flipping half way through.
While the sweet potatoes are in the oven, prepare the sauce.
In a small bowl whisk together the softened butter, EVOO, tahini, sesame oil, garlic powder, salt & pepper.
Once sweet potatoes are out of the oven, arrange on a serving plate and drizzle the tahini sauce over the top and finish with a sprinkling of sesame seeds and serve.