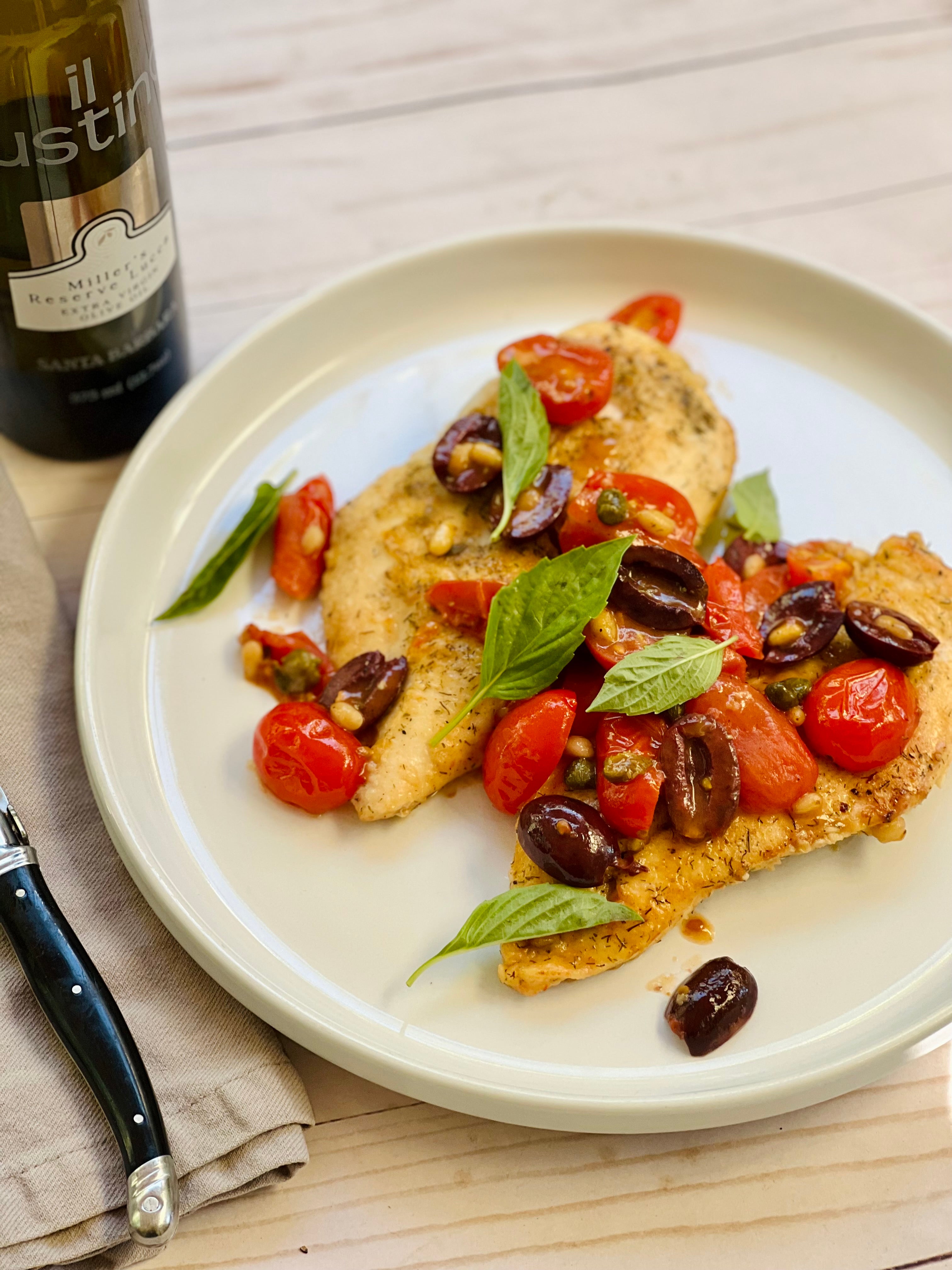 Pollo alla Mediterranea
This is not a heavy or overly saucy marinara chicken dish; it is delicate in spices and surprisingly light! The cherry tomatoes bring a pop of color to the pan-fired chicken, giving it a nice visual effect. 
Ingredients:
2, chicken breasts
1/3 cup white wine
1 tbsp, Italian seasoning
salt and pepper
1/4 cup flour
1/2 cup, cherry tomatoes – halved
1/3 cup, kalamata olives
2 tbsp, il Fustino Basil olive oil + more for drizzling
basil leaves – to garnish
1 tbsp, pine nuts
Directions:
Thinly slice chicken breasts in half and pound flat. Dredge through flour seasoned with Italian seasoning, salt and pepper.
Heat 2 tbsp of Basil Olive Oil in a skillet over medium heat. Once warm, add the battered chicken breasts and cook on one side for 3-4 minutes. Flip and add white wine, sliced cherry tomatoes, olives, capers and pine nuts. Cook until tomatoes are softened and chicken is cooked through, about 5-7 minutes.
Plate the chicken, topping with the tomato and olive mixture. Drizzle with Basil Olive Oil, garnish with basil leaves and enjoy!