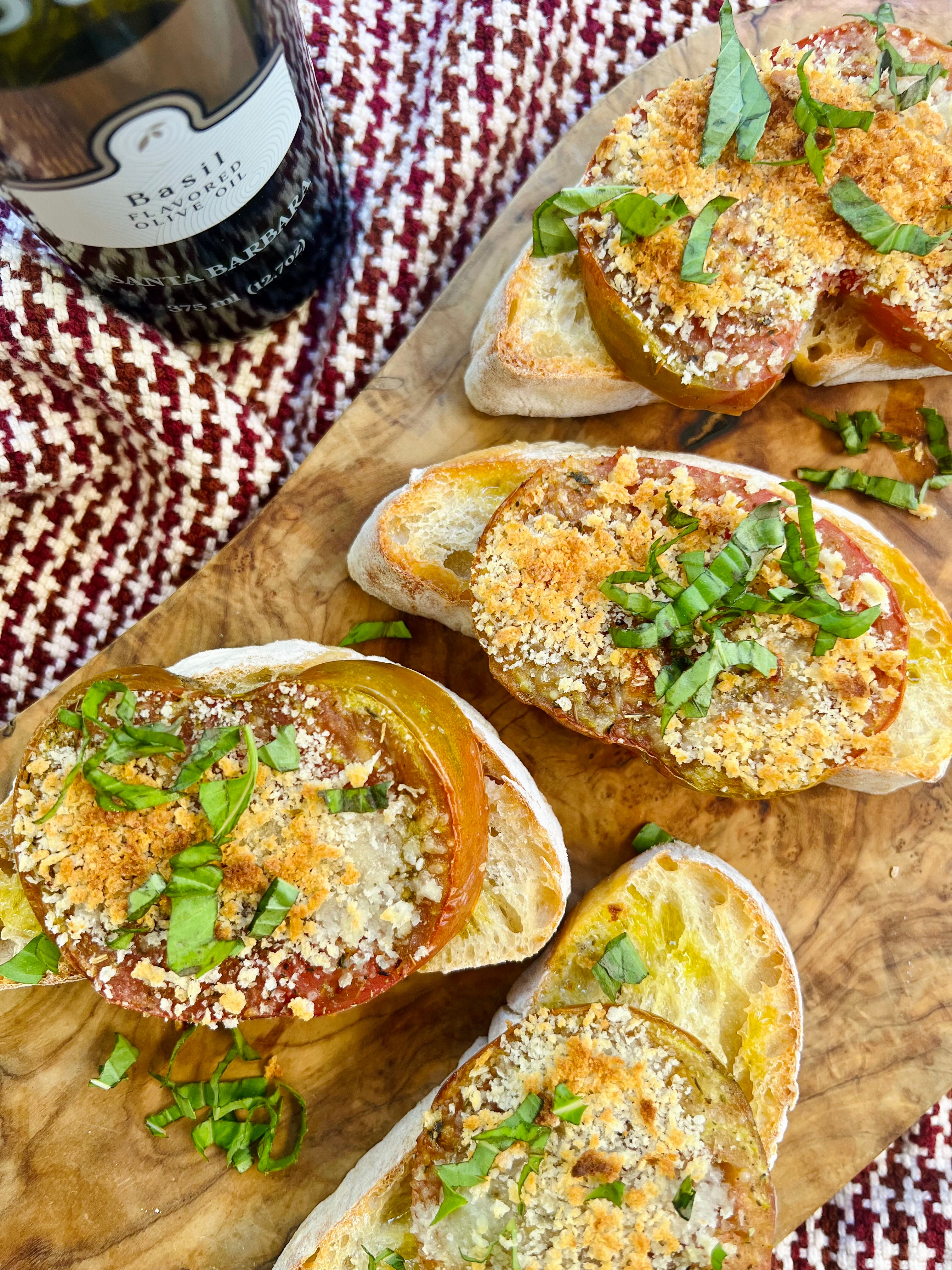 Roasted Tomato Toast
Great recipe with summer tomatoes. Pairs perfectly with aged goat cheese and an extra drizzle of your favorite flavored olive oil. Any leftovers can go into an omelet the next day. 
Ingredients:
1 large, heirloom tomato
3 tbsp, il Fustino Miller's Reserve Lucca EVOO
salt and pepper
1/4 cup, panko bread crumbs
1/4 cup, parmesan cheese
parsley – chopped
ciabatta – sliced and toasted
Directions:
Preheat oven to 425 degrees Fahrenheit.
Slice the tomato into 1/2 inch thick slices. Place on a foil lined baking sheet.
Top with a drizzle of EVOO. Season with salt and pepper and top with a sprinkle of parmesan cheese and panko crumbs.
Bake in preheated oven for 10 minutes or until tomatoes are soft.
Then turn the broiler on low and move the tomato pan to sit under the broiler for 2-3 minutes or until the bread crumbs are golden brown.
Once done remove from the oven. Serve by placing one roasted tomato slice over each piece of toast and garnish with a bit of chopped parsley. Enjoy!