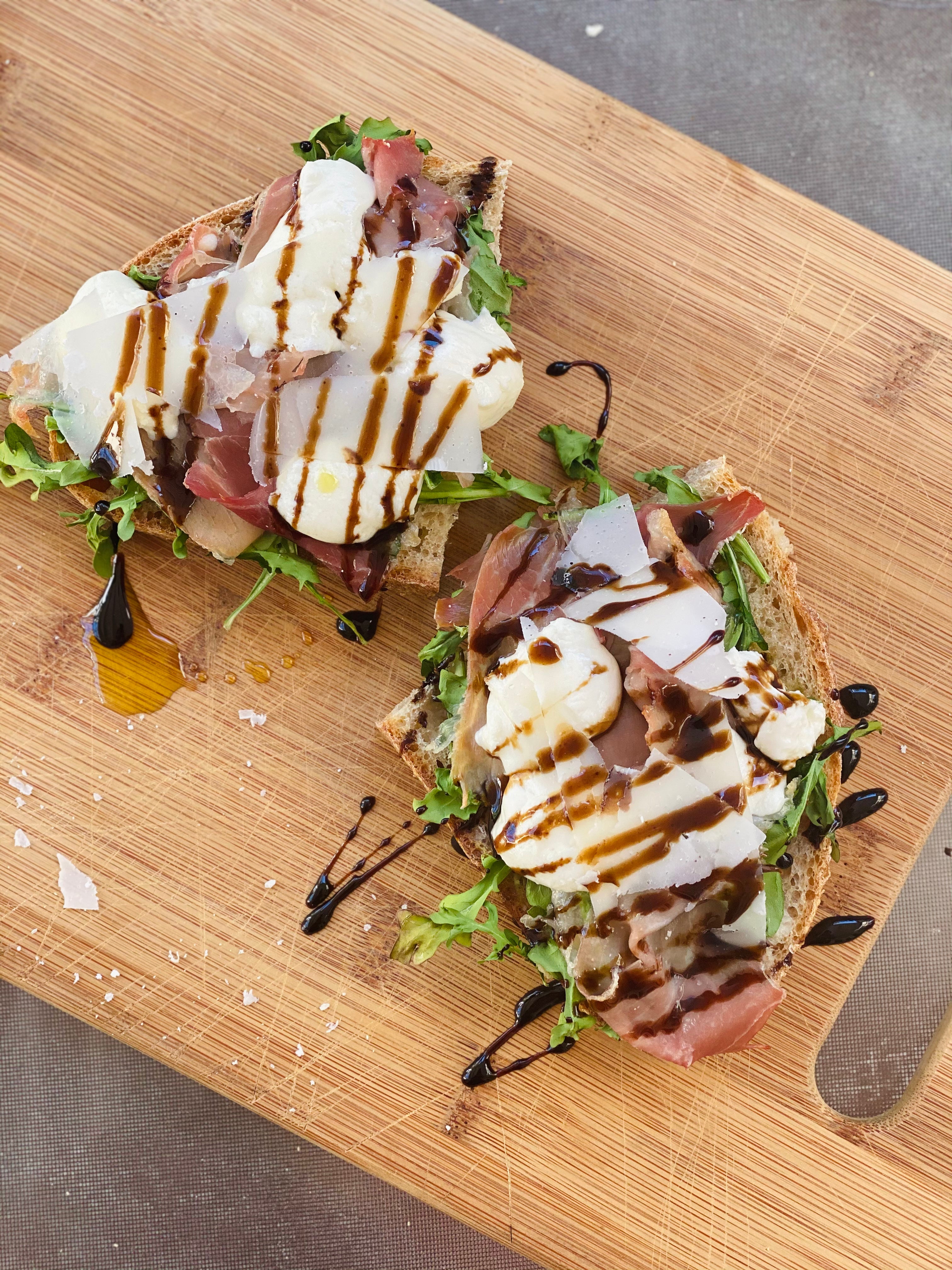 Prosciutto & Mozzarella Toasts
Ingredients:
4 slices, sourdough bread
2, garlic cloves
1/4 cup, il Fustino Mission EVOO
2 cups, arugula
4 ounces, proscuitto
4 ounces, fresh mozzarella
parmesan regianno
il Fustino Date Balsamic
Directions: 
Preheat oven to 350 degrees Fahrenheit.
Line a baking sheet with aluminum foil and arrange the slices of bread on top of the foil.
Mince garlic cloves. In a small bowl, mix together the minced garlic and EVOO. Brush mixture over the top of the bread slices.
Top each slice with a handful of arugula, torn proscuitto and torn mozzarella.
Bake for 10 minutes until cheese is bubbling and toast is golden brown.
Sprinkle with grated parmesan and drizzle with date balsamic.
Enjoy!