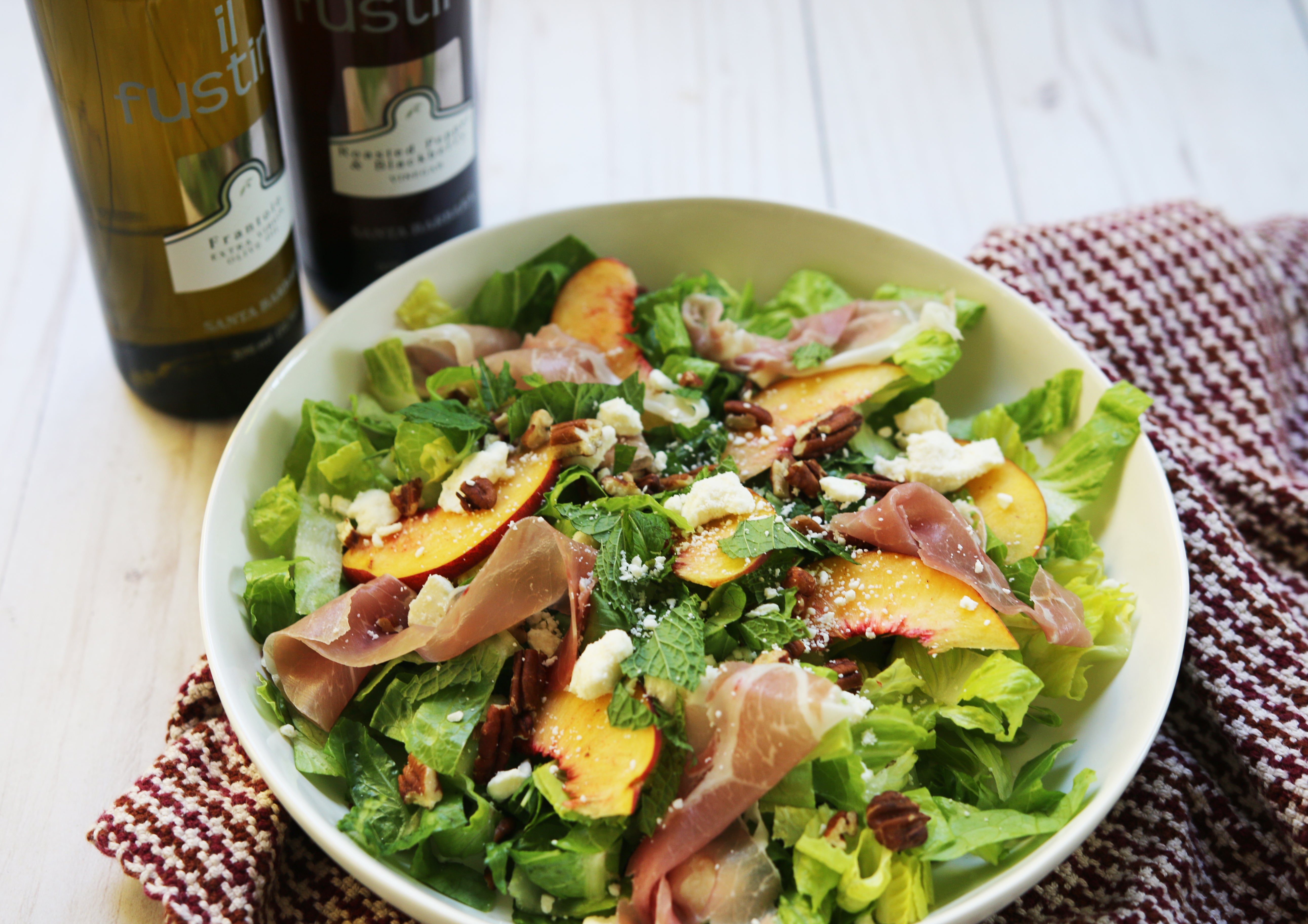 Prosciutto & Nectarine Salad with Mint Vinaigrette
Ingredients:
1 head, romaine
2 ounce, prosciutto
1, ripe nectarine
1/4 cup, pecans
1/4 cup, crumbled feta
mint
For the Mint Vinaigrette:
1/4 cup, il Fustino Frantoio Extra Virgin Olive Oil
2 tbsp, il Fustino Roasted Pepper Blackberry Vinegar
1 tbsp, mint - finely chopped
1 tsp, Dijon mustard
salt and pepper
Directions:
Chop romaine into 1/2 inch thick pieces and add to a large salad bowl. Tear the prosciutto into bite-sized pieces and scatter on top of the lettuce. 
Thinly slice the nectarine and add on top of the salad. Sprinkle the pecans and feta over the top. Tear the mint and scatter over the salad, set aside.
In a small mason jar combine the EVOO, vinegar, chopped mint, and mustard. Season with salt and pepper. Shake until combined.
Drizzle the mint vinaigrette over the salad and serve.
Enjoy!