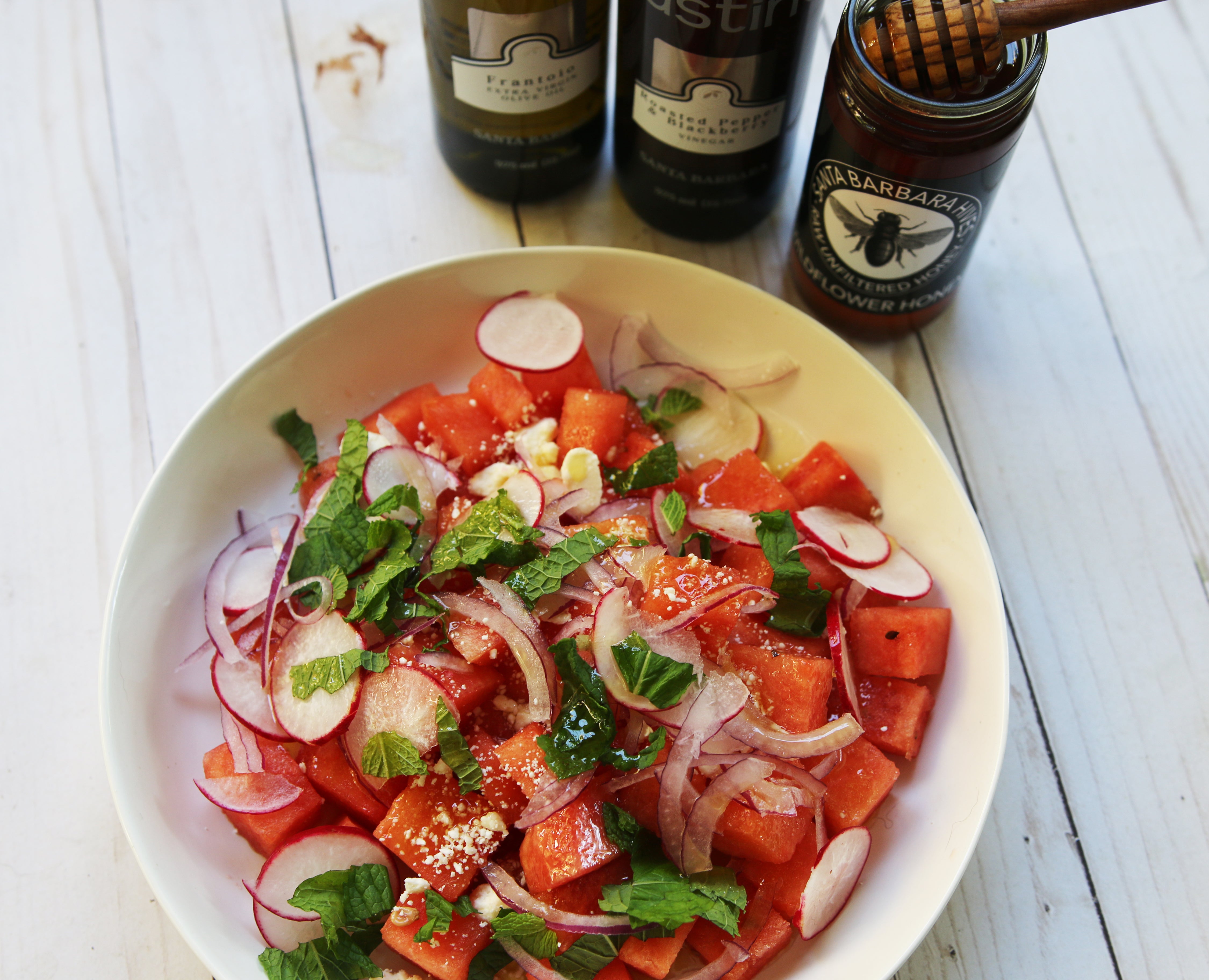 Watermelon & Feta Salad with Tangy Vinaigrette
Ingredients:
3 cups, watermelon - cubed
2, small radishes - thinly sliced
1/3, small red onion - thinly sliced
1/3 cup, crumbled feta
1 bunch, mint
1/4 cup, il Fustino Frantoio Extra Virgin Olive Oil
1 tbsp, il Fustino Roasted Pepper Blackberry Vinegar
1/2 tbsp, honey
Salt and pepper, to taste
pinch of sumac
Directions:
In the large bowl, add the cubed watermelon, sliced radishes and red onion. Set aside.
In a small bowl whisk together the EVOO, Roasted Blackberry Pepper Vinegar, honey and season with salt & pepper to make the dressing.
Pour the dressing over the watermelon mixture and gently toss to combine.
Top with crumbled feta, a sprinkling of torn mint and a pinch of sumac.
Enjoy immediately!