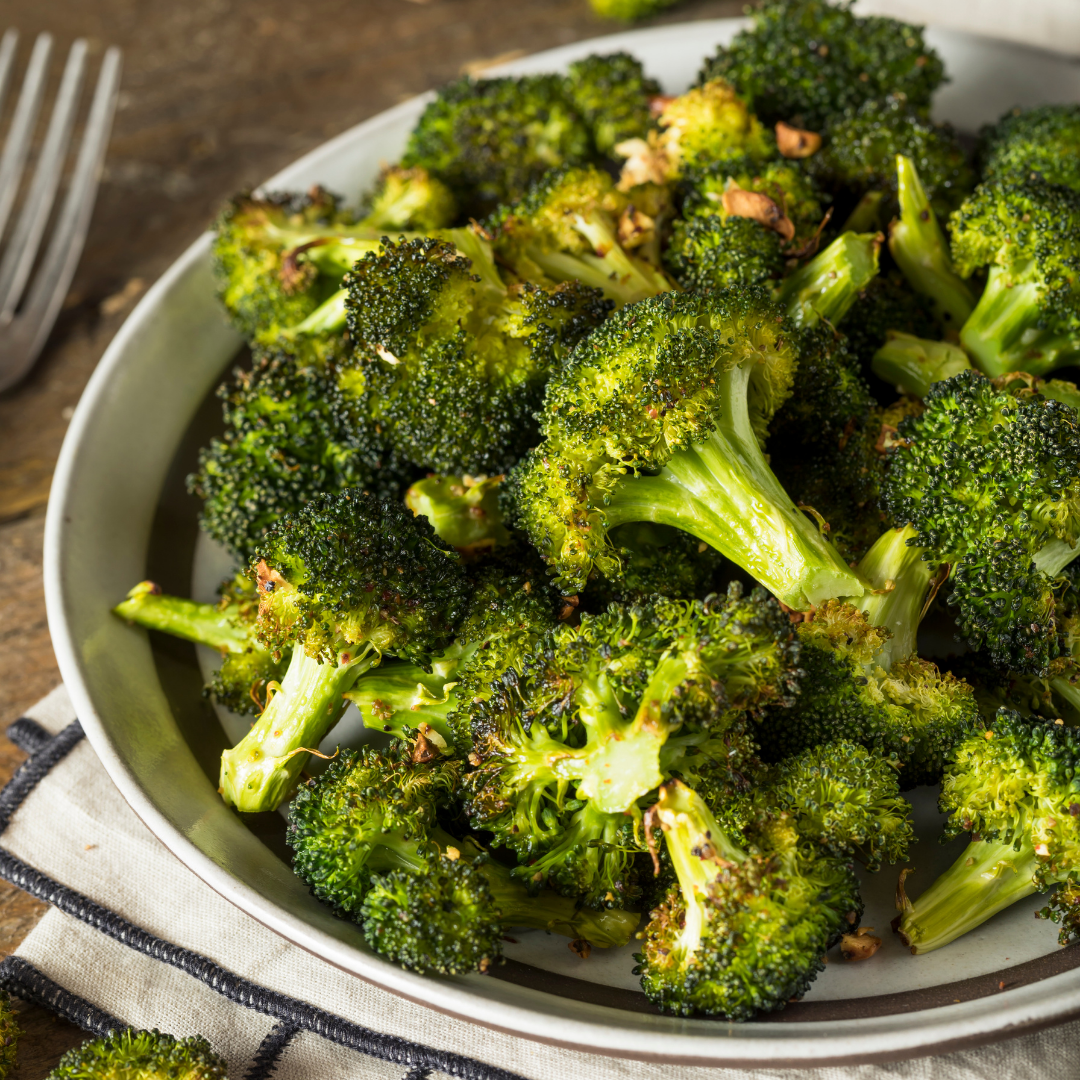 Roasted Broccoli with Magic Sauce
Ingredients:
1 head, broccoli
1 1/2 tbsp, soy sauce
1 1/2 tbsp, Maple syrup
1 1/2 tbsp, il Fustino Taggiasca Extra Virgin Olive Oil
1 1/2 tbsp, il Fustino California Balsamic Vinegar
pinch of red pepper flakes –

 

optional
1 tsp, San Juan Salt Company Gomasio
Directions: 
Chop broccoli into florets, set aside.
In a mixing bowl, whisk together the soy sauce, maple syrup, EVOO, balsamic, and red pepper flakes (if using). Add chopped broccoli to the bowl and toss to coat.
Spread over a lined baking sheet and broil on low until golden brown and cooked through.
Transfer to a serving bowl and top with the gomasio. Enjoy!