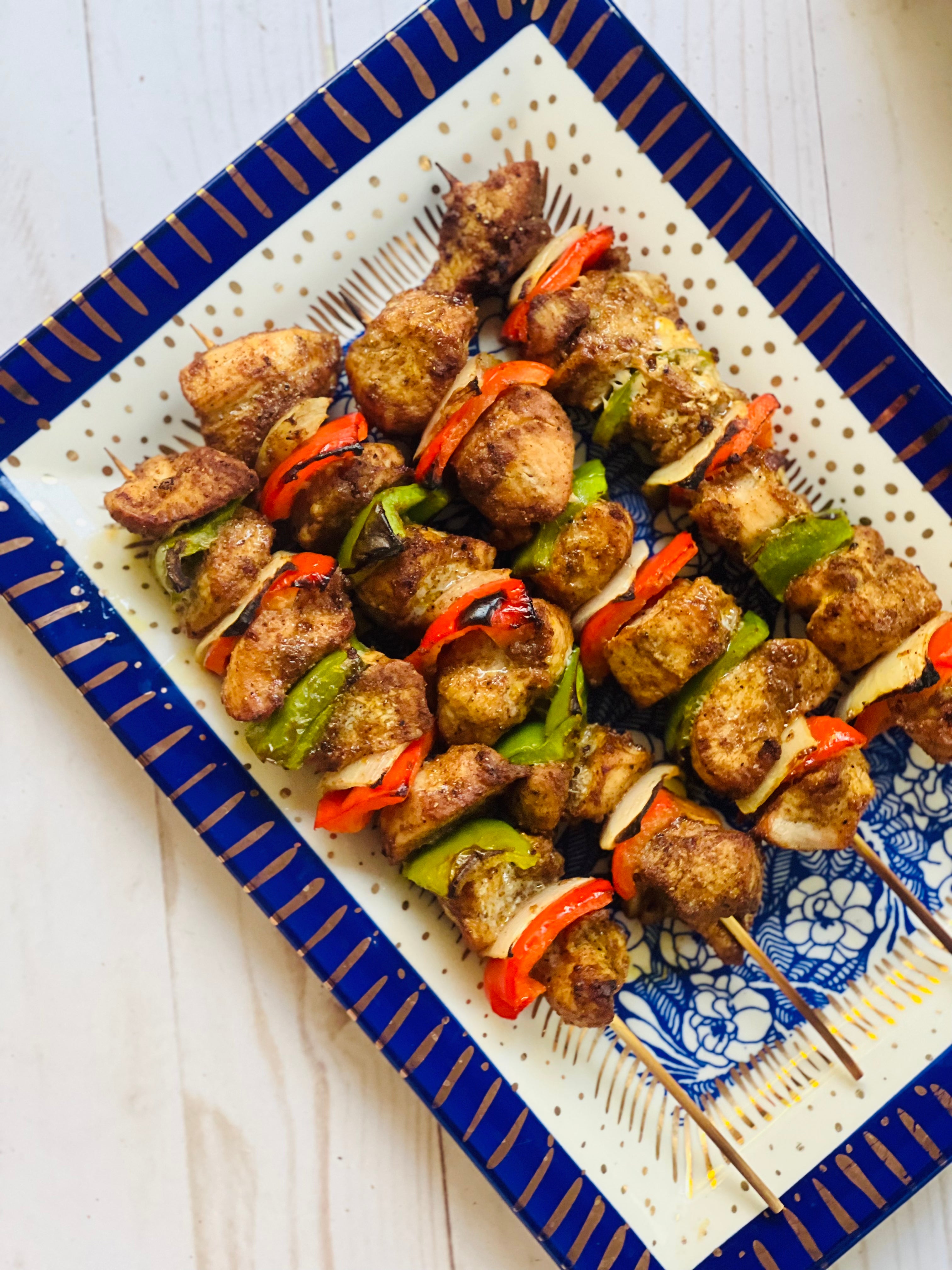 Shawarma Chicken Kabobs
Ingredients:
2, chicken breast –

 

cubed
2 tbsp, Villa Jerada Shawarma seasoning
1/4 cup, il Fustino Garlic Olive Oil + 2 tbsps
salt and pepper
1/4 tsp, red chili flakes
red bell pepper
green bell pepper
1/2, medium yellow onion
Directions:
To a mixing bowl, add the cubed chicken breast, shawarma seasoning, Garlic Olive Oil, salt, pepper and red chili flakes. Using tongs toss until chicken is evenly coated, set aside.
Chop the bell peppers into 1 inch square pieces.
Prepare the kabobs: Alternate pieces of chicken with pieces of bell peppers & onion (be sure to switch between red and green bell pepper pieces).
Heat 2 tbsps of olive oil in a large cast iron over medium high heat.
Add prepared skewers to the cast iron and rotate ever 5 minutes until vegetables are tender and the chicken is fully cooked (about 20 minutes)
Serve with rice and enjoy!