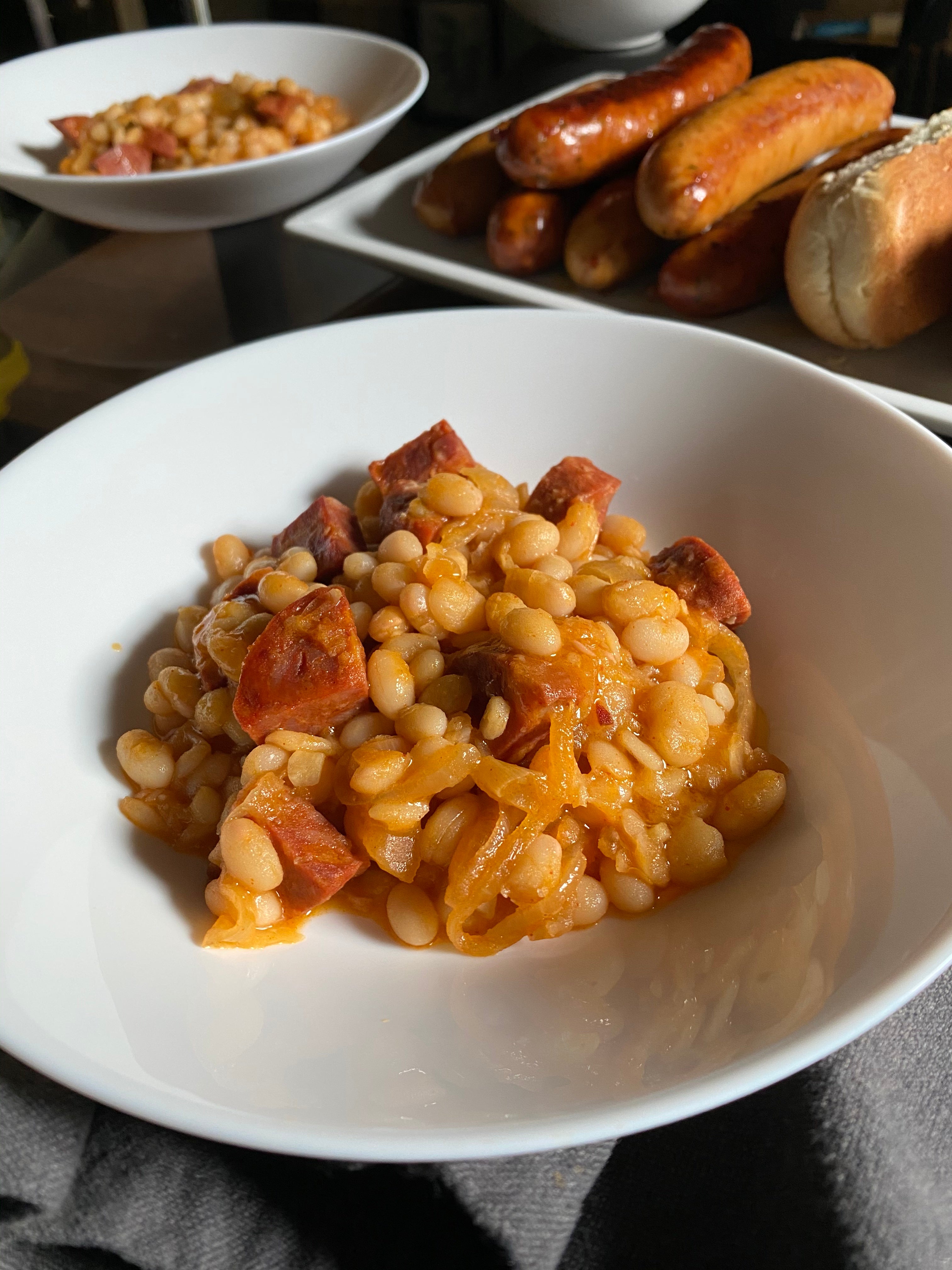 Spanish Alubia Blanca Beans
Ingredients:
1/2 pound Rancho Gordo Alubia Blanca 
1/4 cup, il Fustino Arbequina Extra Virgin Olive Oil
Bay laurel leaf
1 red bell pepper, chopped
1/2 white onion, chopped
2 cloves garlic, minced
1 teaspoon smoked Spanish paprika
1/4 pound, spicy chorizo –

 

cured or dry
kosher salt 
Directions:
Add the dried beans to a large pot of water with enough liquid to cover by about 2 inches.
Bring the pot to a rapid boil for 10 to 15 minutes.
Lower the heat to a gentle simmer until the beans are done, between 1 hour and 3 hours. If the bean-cooking water starts to get low, add hot water.
Season with just bay leaf and the EVOO. Salt the beans when they are soft enough to mash.
Sauté the red bell pepper, garlic and onion over medium-low heat and stir in the paprika. Reduce the heat to low and cook for 25 minutes, stirring occasionally, until soft.
Once the beans are soft add the chopped chorizo and cook for another 5 minutes. Combine the mixture into the beans.
Serve and enjoy!