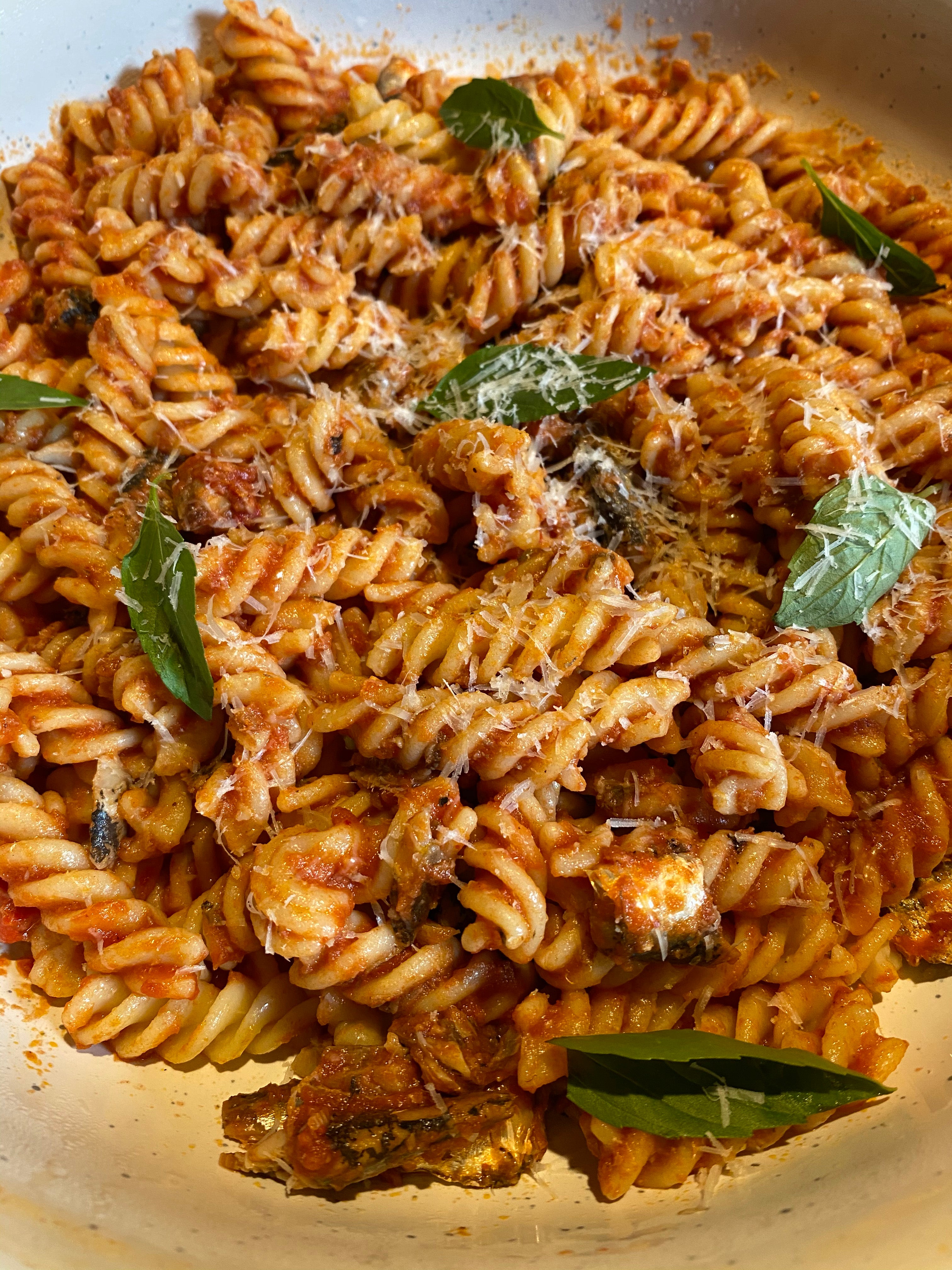 Tortiglioni with Sardines
Ingredients:
3 tbsp, 'nduja
1/2 cup, tomato puree
one, tin sardines
1/2 pound, tortiglioni (or fusilli)
3 1/2 tbsp, butter
2 tbsp, il Fustino Cabernet Vinegar
5, basil leaves –

 

torn
1/4 cup, pecorino cheese –

 

grated
Directions: 
Bring a large pit of water to a boil over high heat.
Heat a skillet over medium-high heat. Once heated, add 'nduja. While 'nduja browns, use the back of a spatula to flatten it to form a thin sausage patty.
Add tomato puree and reduce heat to medium. Slowly cook the tomato puree into the 'nduja. Add the sardines and use the spatula to break them apart into large pieces.
Generously salt the pasta water and add tortiglioni as soon as the water is boiling. Cook pasta to package instructions or until al dente.
Right before the pasta is done cooking – remove 1/4 cup of the pasta cooking liquid and add it to the sauce. Drain the pasta, add to the sauce and toss to incorporate.
When the sauce has reduced by a third, add the butter and stir until it is completely emulsified in the sauce.
Add vinegar, basil leaves and half the pecorino.
Separate into two bowls and garnish with remaining pecorino.