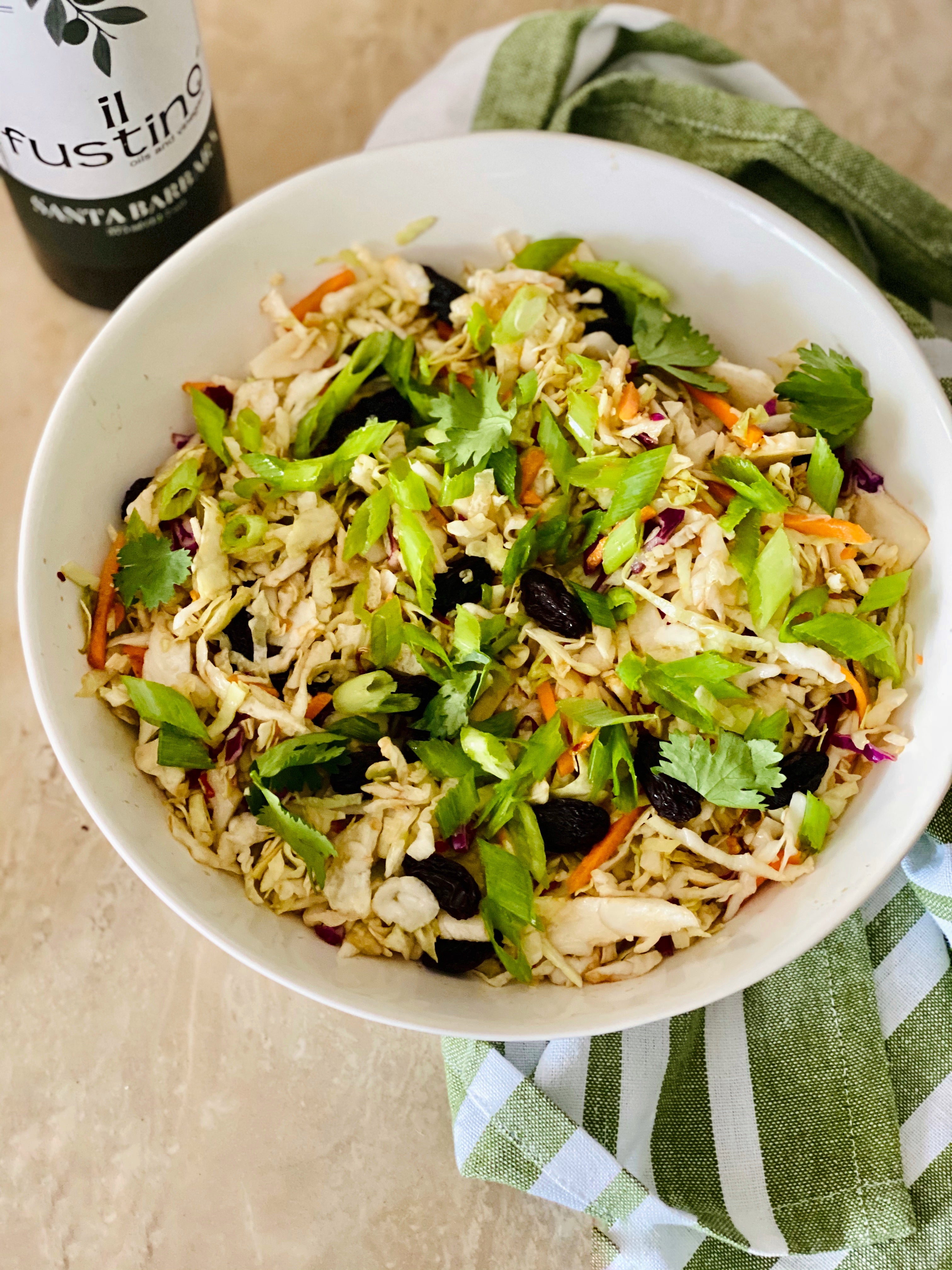 Spicy Kaffir Lime Slaw
Ingredients:
4 cups, cabbage –

 

shredded
1 bunch, green onions
1 bunch, cilantro
2, carrot
1/2 cup, Mojave Gold Vine-dried Raisins
1/4 cup, il Fustino Kaffir Lime and Ginger Vinegar
2 tbsp, soy sauce
1/2 tsp, red chili flakes
1 tbsp, il Fustino Toasted Sesame Oil
Directions:
Place shredded cabbage in a salad bowl. Using a box grated grate carrots and add to the salad bowl. Slice the bunch of green onions on an angle and add the the bowl. Roughly chop cilantro and sprinkle over the top of the salad.
In a separate bowl, whisk together the Kaffir Lime and Ginger Vinegar, soy sauce, red chili flakes and the Toasted Sesame Oil until combined.
Pour over the salad. Add the raisins. Toss to combine, cover and let sit in the refrigerator for at least an hour (this allows the dressing to tenderize the cabbage slightly).
Enjoy as a side or add a protein of your choice to make it a full meal.