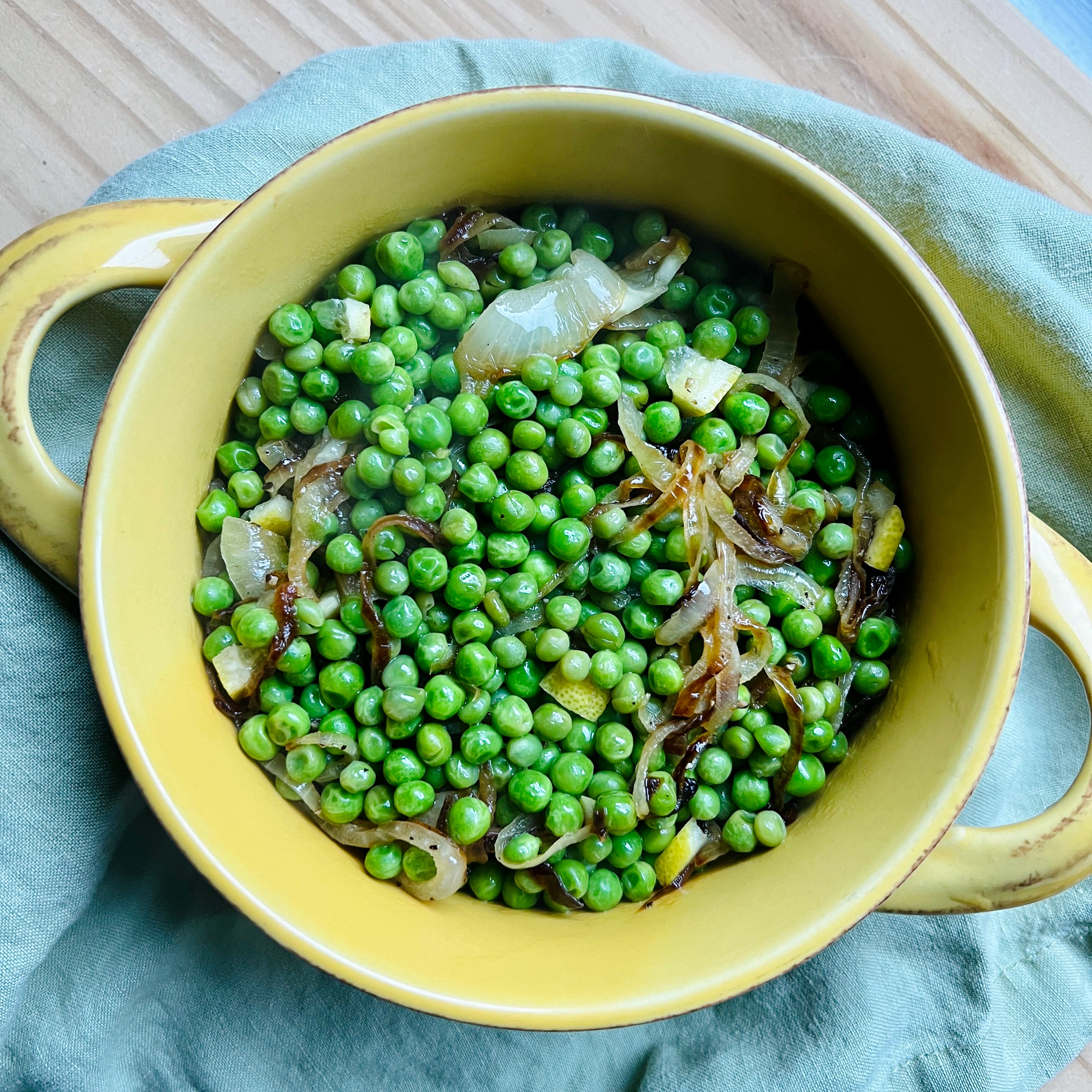 Spring Peas with Lemon Olive Oil
 Ingredients:
1/4 cup, il Fustino Lemon Olive Oil
1 yellow onion –

 

thinly sliced
small bag of frozen peas (about 10 ounces)
1/2 lemon –

 

seeds removed
salt and pepper –

 

to taste
Directions: 
Heat the olive oil in a skillet over medium-high heat.
Thinly slice the onion and add to the pan as soon as the oil is hot. Cook the onions, stirring regularly, until the onions brown (about 7 minutes).
Add the bag of peas to the pan and let them warm through and remove from the heat.
Finely chop the deseeded lemon (peel and all) and stir into the peas.
Season to taste.
Serve and enjoy!