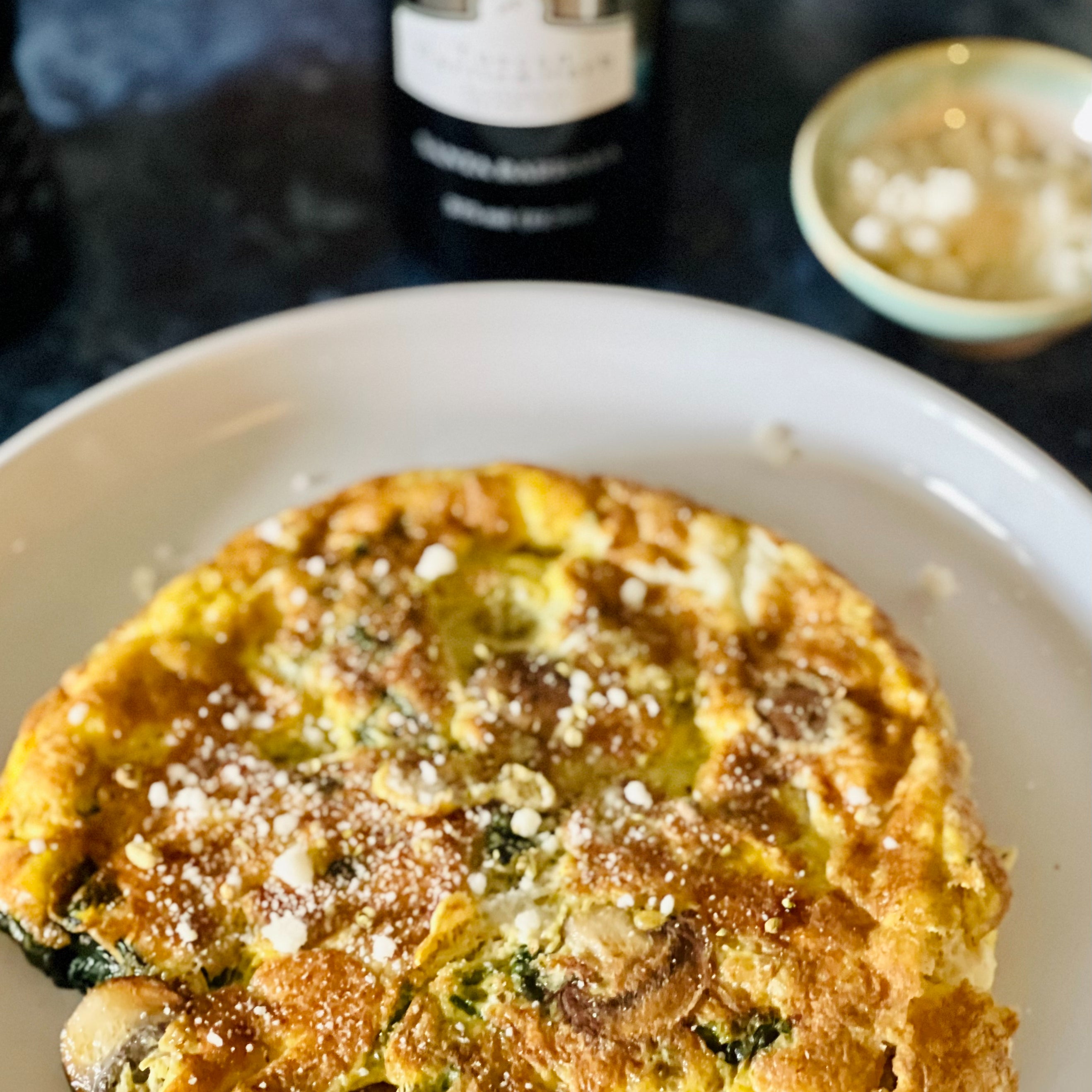 Stanley Tucci Inspired Frittata
Ingredients:
il Fustino Tuscan Garlic & Herb Olive Oil
3/4 cup, sliced mushrooms
2, large handfuls of spinach
4, large eggs
salt and pepper
a pinch of Turkish Oregano Buds
Pecorino Romano
Directions: 
In a medium skillet, heat a drizzle of olive oil over medium heat.
Sauté sliced mushrooms and spinach in the skillet until softened, about 5 minutes. Set aside.
In a separate bowl, crack all 4 eggs and whisk to combine egg whites and yolks. Season with salt and pepper.
In the same skillet, add another drizzle of olive oil and heat over medium heat. Once pan is hot, pour the egg mixture into the pan and top with sautéd mushrooms and spinach. Cover skillet with a lid and cook for about 4 minutes, or until cooked through enough to flip.
Flip and cook until desired doneness – about 2 minutes.
Remove from heat and place on your serving plate. Top with crushed oregano buds and Pecorino Romano. Serve!