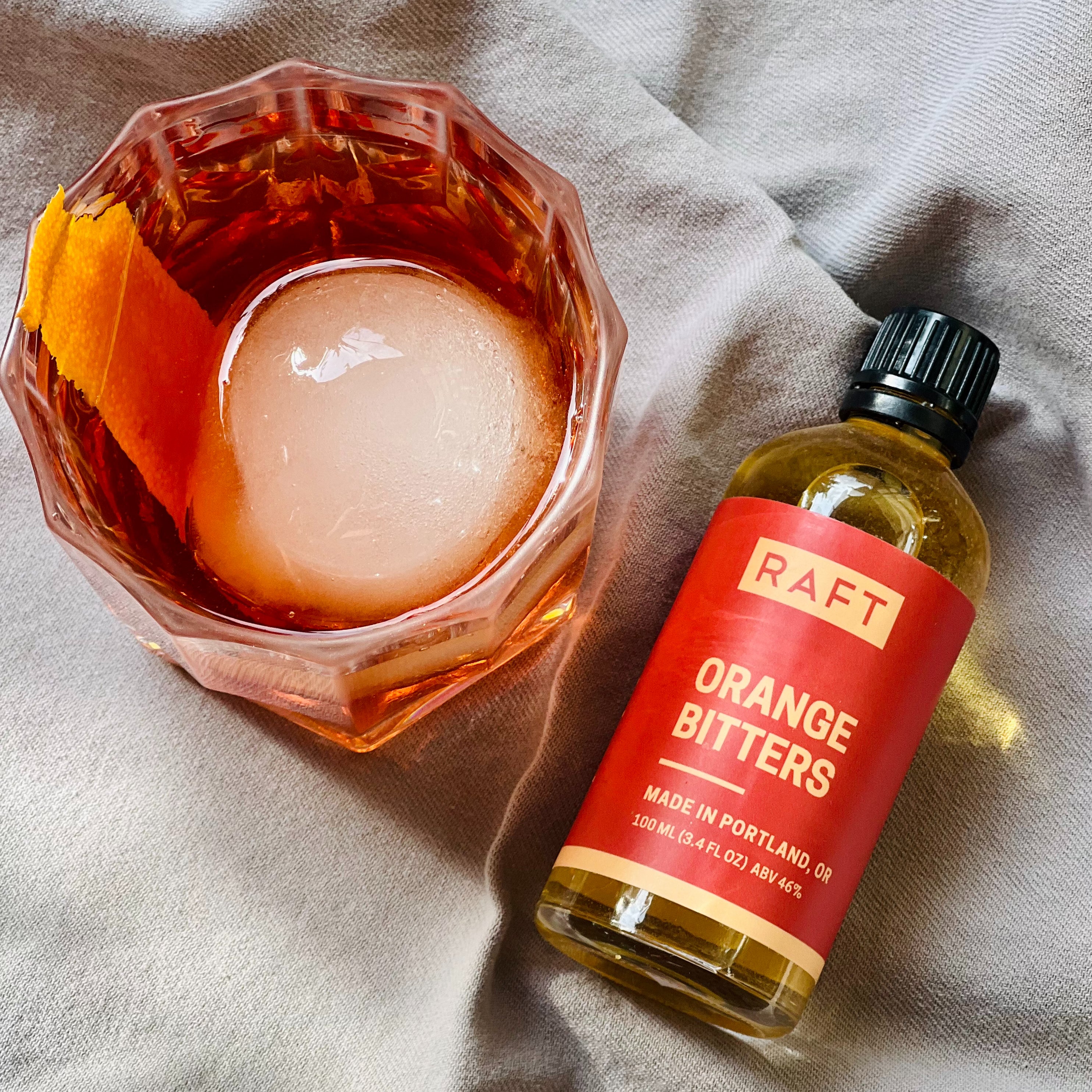 Stanley Tucci Inspired Negroni
Ingredients:
1 ounce gin
1 ounce Campari
1 ounce sweet vermouth
a dash of Raft Orange Bitters
1, orange peel
Directions:
Add the gin, Campari and sweet vermouth to a cocktail shaker full of ice.
Shake until chilled through. Pour into a rocks glass filled with ice.
Garnish with orange peel and top with a dash of the orange bitters. Enjoy!