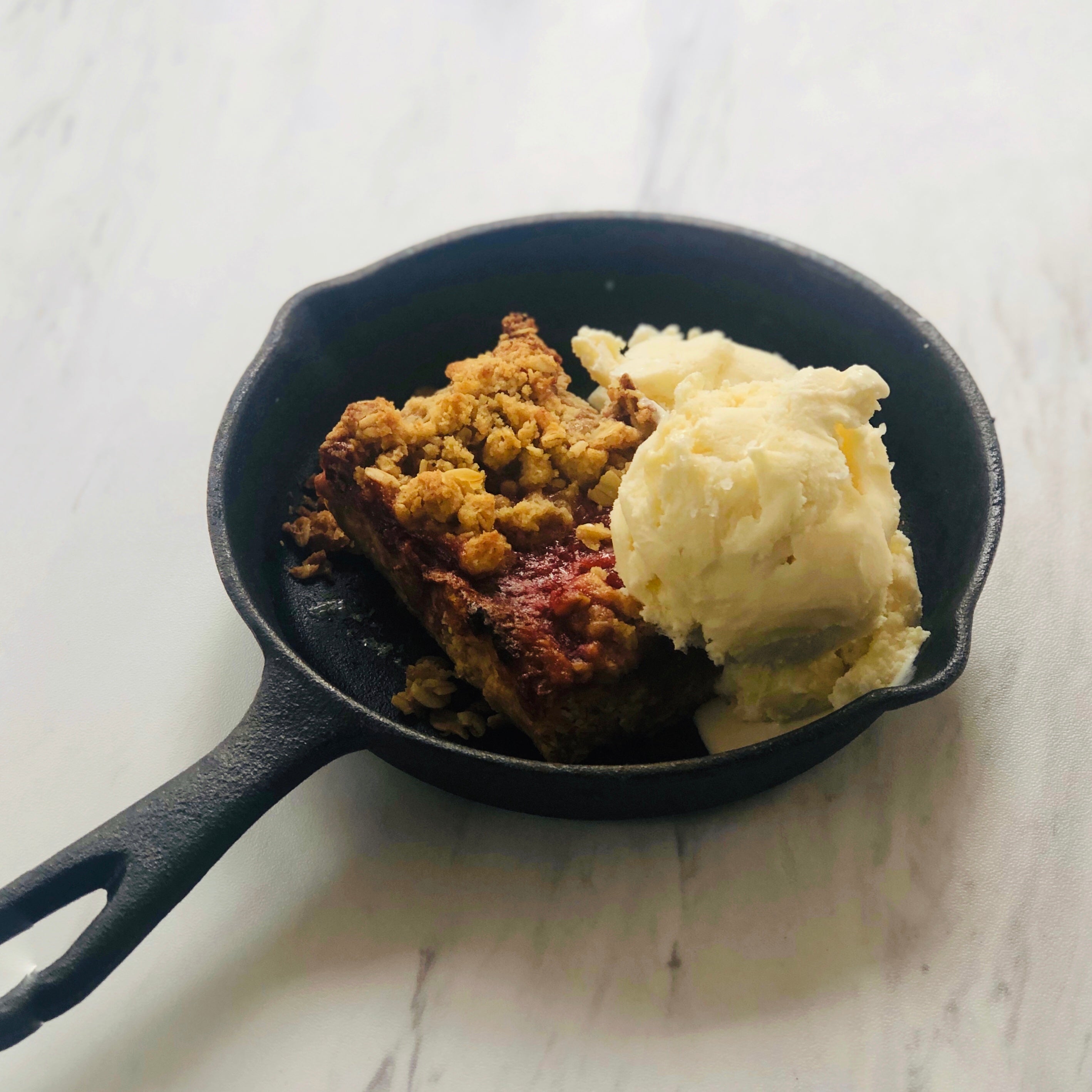 Strawberry Bars with Raspberry Basil Vinegar
Servings: 8
Ingredients:
For the crust:
1 1/2 cups, rolled oats
1 1/2 cups, all-purpose flour
1 cup, brown sugar
1 tsp, baking powder
3/4 cups, il Fustino Picual EVOO
1/2 tsp, salt
For the filling:
1 pound bag, frozen strawberries
1/4 cup sugar
1 tbsp, cornstarch
1/4 cup, il Fustino Raspberry Basil Vinegar
1 tsp, dried thyme
Directions:
Preheat oven to 375 degrees Fahrenheit. Remove your frozen strawberries from the freezer and allow to warm to room temperature.
Start by preparing the crust: mix together all of the crust ingredients.
Pour two thirds of the oat mixture into an 8X8 pan. Press to spread evenly. Bake for 15 minutes.
Prepare the filling: In a small mixing bowl combine all of the filling ingredients and stir until strawberries are evenly coated.
Remove the baked crust from the oven and pour the filling over the bottom crust.
Pour the rest of the oat mixture over the top and return to oven for another 30 minutes or until golden brown on top.
Allow to cool to cut into bars or serve warm with vanilla ice cream.