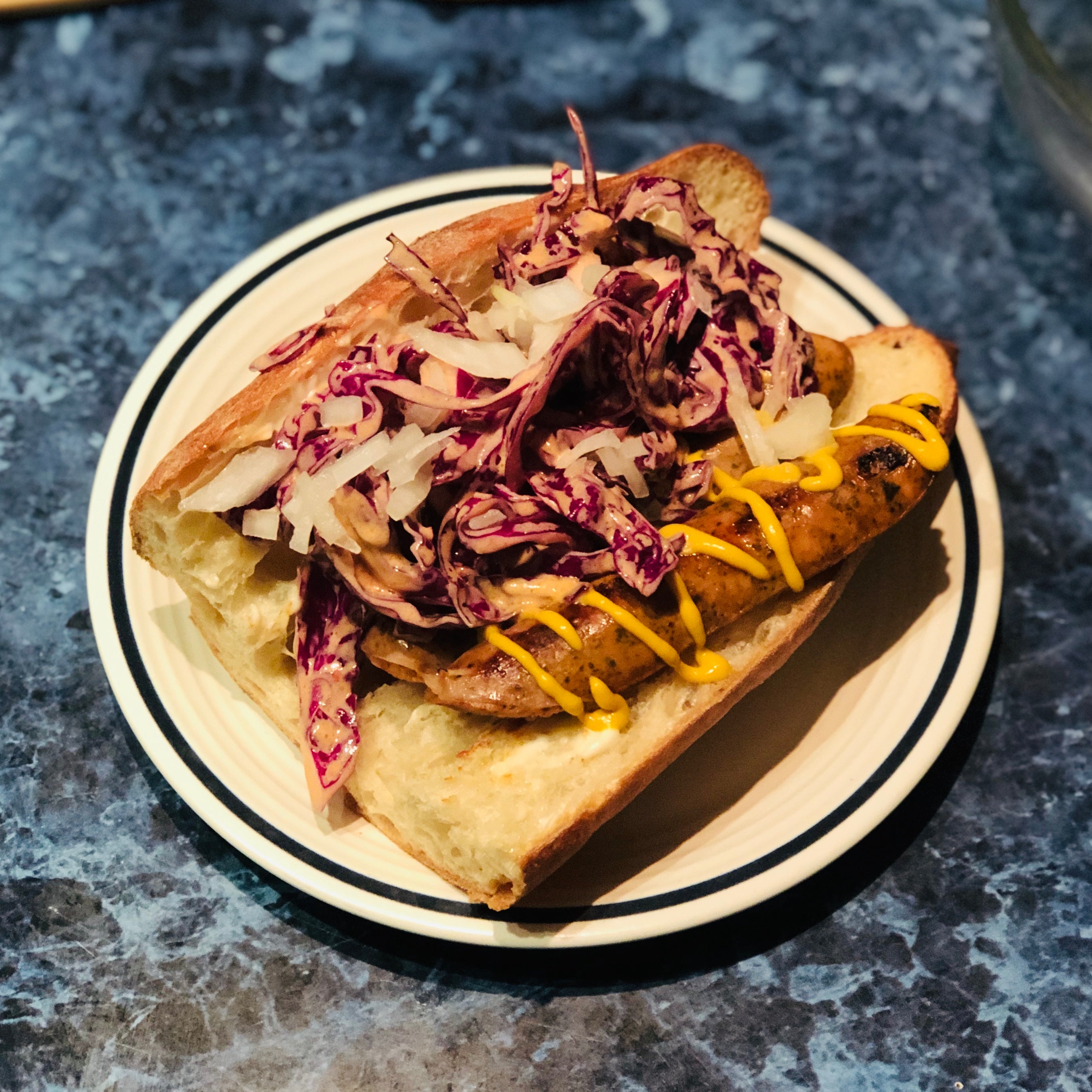 Harissa Slaw
Servings: 4
Ingredients:
1/2 of a head of red cabbage
1/2 of a white onion
1 carrot- shredded
2 tbsp, Villa Jerada Harissa Sauce
3 tbsp, mayonnaise
1/4 cup, Avocado Oil
juice of half a lime
salt and pepper to taste
Directions:
Thinly slice the cabbage and onion. Set aside.
In a small mixing bowl, whisk together the harissa, mayonnaise, avocado oil and lime juice until smooth.
To a separate bowl, toss together the cabbage, onion and carrot.
Slowly pour the harissa mixture over the cabbage mix. Toss until evenly coated.
Serve as a side or on a sandwich!