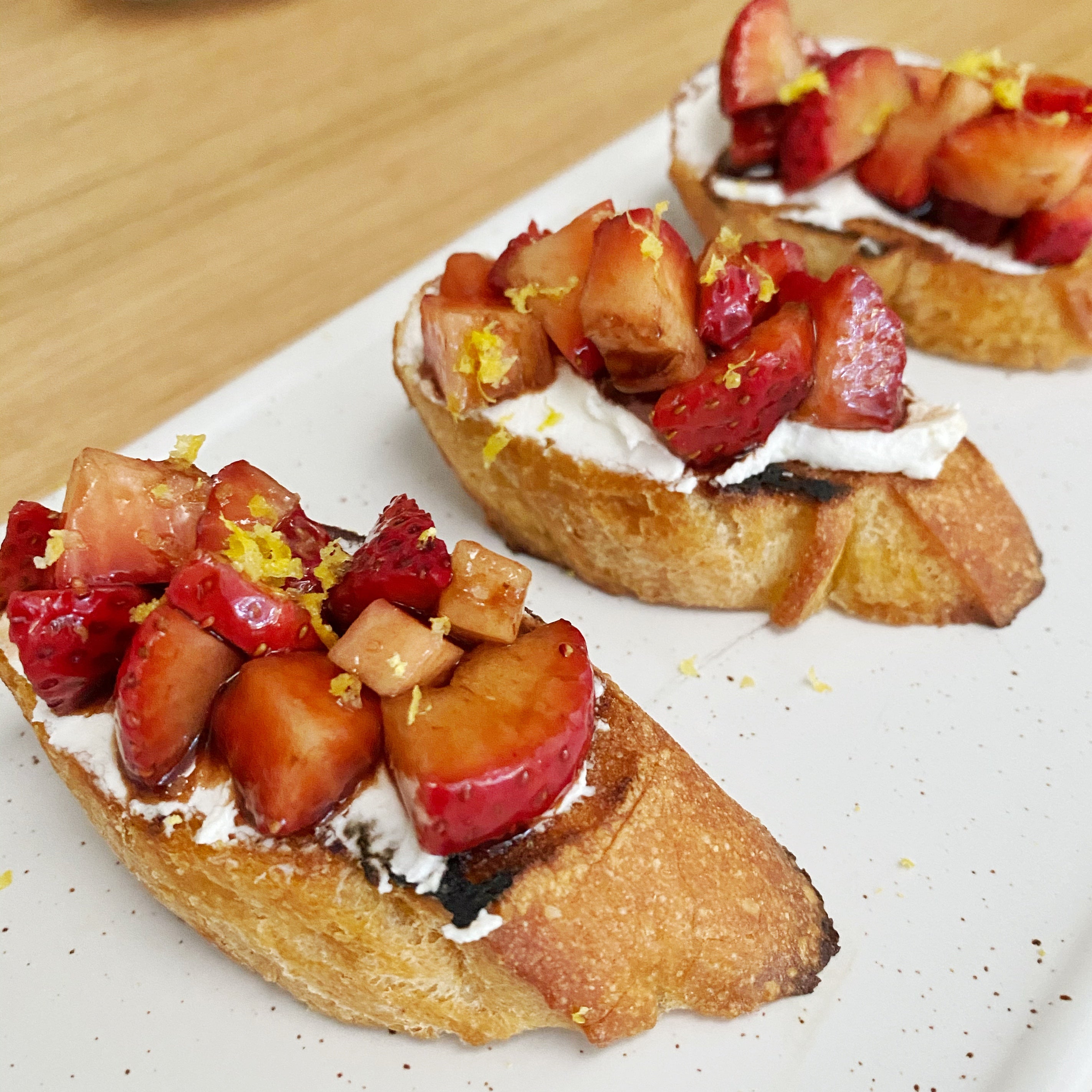 Strawberry Crostini with Date Balsamic
Ingredients:
1/2 cup, strawberries –

 

roughly chopped
1/4 cup, il Fustino Date Balsamic
lemon zest
6 ounces, goat cheese
1/2 baguette
il Fustino Mission EVOO
Directions: 
Preheat oven to 350 degrees Fahrenheit. Slice the baguette into 1/2 inch thick slices, brush with EVOO and toast in the oven for 10 minutes or until golden brown.
While the crostinis are baking, chop strawberries and pat gently with a paper towel to slightly. Combine strawberries with Date Balsamic and lemon zest, and stir gently.
Spread the goat cheese on the crostini and top with strawberry mixture.
Enjoy!